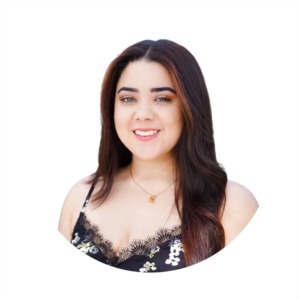 Deeply knowledgeable and a tireless advocate, Ana Materano is driven by no less than your success. Friends, family, and clients admire her for the impeccable standards and integrity she upholds. Ana focuses on providing her clients with triple A service! 
AVAILABLE ASSERTIVE ATTENTIVE
Born in Caracas, Venezuela, and raised in Estero, Florida, Ana grew up swimming competitively and learning from her mother, who is also a Real Estate Agent. 
Ana's real estate career began back in 2013 when she worked as an agent assistant in Naples. She then moved into property management for a short while before returning to Real Estate sales in 2018. She has been fortunate to learn from the top producers of Southwest Florida and that has afforded her the expertise she holds. 
Ana Materano has a knack for finding first-time homebuyers their dream home. She also has an extensive portfolio of working with Luxury Real Estate and Investment Properties.