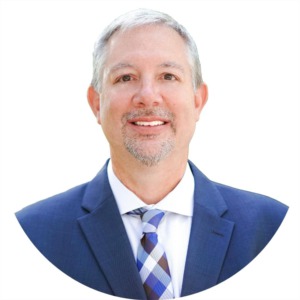 I was born and raised in SW Pennsylvania in the heart of "steel country".  Having a lifelong passion for the outdoors, I have spent considerable time hunting and fishing in PA mountains, lakes, rivers and streams.  However, I have always had a dream of moving to Florida one day to enjoy all the outdoor activities it has to offer – and warm weather.  I fell in love with Florida after visiting my grandfather in Miami as a teenager. 
My wife and I finally made our dream a reality, purchasing a home in Cape Coral and moving to SW Florida.  After a 30-year career in public education, I am now focused on helping others realize their SWFL dreams.
I am an alumni of California University of Pennsylvania where I earned my Bachelor's and Master's degree in education.  Later I completed my Doctorate degree in Administrative Leadership Studies at Indiana University of Pennsylvania.  With an extensive career in public service, leadership and helping people, let me help you realize your dreams and all that the SW Florida Coast has to offer.  I look forward to working with you to exceed your real estate needs and expectations, whether you are seeking to sell or purchase a home or vacation property, I'm here to help.