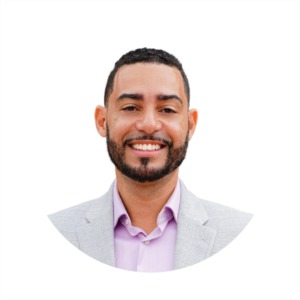 Georges Hage Is a multilingual Real Estate Agent whose integrity, commitment, and efficacy have already earned him the reputation as an up-and-coming industry leader. During every transaction, he aims to provide each buyer, seller, or investor with top-notch customer service from start to finish. To ensure a truly seamless experience, he is well-versed in cutting-edge technology, the local marketplace, and the latest marketing techniques.
For as long as he can remember, Georges has been deeply passionate about entrepreneurship, which he attributes to his ambitious father and creative mother. Witnessing their continual dedication to their goals shaped him into the tenacious, results-driven professional he is today. Ultimately, what started as receiving a Bachelor of Business Administration degree and establishing a lucrative brand development company, led to Georges immersing himself in another unwavering passion: the art of selling beautiful homes.
Not only is he devoted to helping his clients turn their dreams into reality, Georges is a devoted family man and proud father of three children who cherishes quality time spent with his loved ones. He also strives to make his community a better place than he first entered it as a sustainability advocate.
Whether you are interested in buying, selling, or investing in a property, Georges Hage is here to assist you every step of the way. Work with Georges, and you will have a partner in realty—not for just one transaction, but for life. He is currently serving the vibrant neighborhoods of Southwest Florida, including Cape Coral, Fort Myers, and Naples.