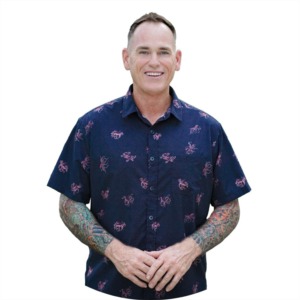 Born and raised here in beautiful, Florida I recently returned to my roots to spend time with old friends and family. I graduated from Fort Myers High School in 1988 and shortly after, I went on an adventure to the Rocky Mountains. I settled in Colorado where I met my wife of 29 years. 
I began my studies in horticulture after being hired at Boulder Country Club , allowing me to pursue my career and enjoy my passion for horticulture and golf. 
We grew our family, two kids and a houseful of huskies. I quickly became involved
with the kids sports and soccer which became a fulltime job. I coached my kid's teams but also worked as a referee and travel team coach for over 5 years. 
Now I am in the next chapter of reconnecting and enjoying the Florida lifestyle
here in Fort Myers, while making a career change as a Realtor. Being a SWFL native, I have a passion for this lifestyle and am familiar with all the great things this area has to offer. Life is full of many changes and I am excited and ready to move forward with an optimistic outlook and passion for the future and new relationships to be made at Palm Paradise Real Estate.