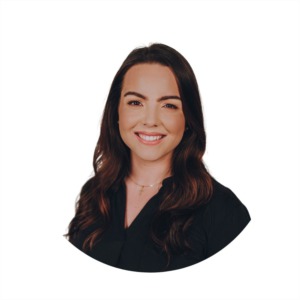 Jenna is a born and raised, southwest Florida native. She earned her Bachelor's Degree in nursing, and worked in the medical field for seven years. Jenna's husband is a local builder here in southwest Florida which began her journey as a real estate agent. Jenna's unparalleled passion for helping clients buy or sell their home is so clearly evident through her work ethic. Jenna strives to deliver unmatched value to her clients, and represent that stellar agent resource through every step of the buying and selling process.
Some of the qualities that Jenna prides herself in are: diligence and dedication to clients, intently listening to client needs, problem solving, advocating for client satisfaction, and her ultimate goal being - to make any and all real estate transactions as easy and as smooth as possible. 
When not working hard in our local real estate market, Jenna enjoys spending time with her husband and daughter, staying active in the gym, and soaking in the rays at our local beaches.