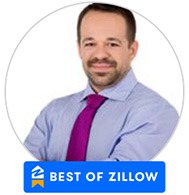 Marcus Larrea is a native of Southwest Florida where he graduated from Florida Gulf Coast University with a Bachelor of Science in Business Management. Marcus furthered his education by obtaining his Master's in Business Administration at the University of Florida. Having grown up in Southwest Florida, he is aware of all the great things this area has to offer. He is a market-savvy professional whose passion for his clients' satisfaction and best interests are of most importance.                           
Marcus has extensive experience in negotiating contracts, marketing, buying, and selling. He brings forth the same core values of ethics, loyalty and service that have brought great success in customer satisfaction for many years. Marcus is committed to helping the community through his volunteer work in the pharmacy at the Veteran Affairs Clinic where he has been helping veterans for over 12 years. In his free time Marcus enjoys traveling the world, attempting to play golf, and spending time with his family, friends, and his French Bulldog Bugsy.
Marcus Larrea has assembled a dynamic team of talented young individuals working alongside seasoned real estate professionals to facilitate and optimize the customer's real estate experience.
Contact Marcus Larrea's Team today to see how we can help you with your real estate needs.