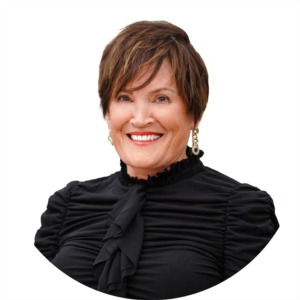 Those that know her well would tell you that Pamela Stevenson embodies integrity, a hard work ethic, and empathy. 
      Pam's real estate experience includes working as a Realtor as well as a Sales Agent and Co-owner of a residential construction company. Her astute listening skills and heart-centered communication style were honed in a career of nursing and ministry.
     Pam has lived in SW Florida for many years. She grew up in Michigan where she received her BSN Magna Cum Laude from University of Michigan. Her Masters Degree in Ministry Magna Cum Laude, is from Loyola University. 
     When Pam isn't taking care of clients, she loves accompanying her retired racing greyhounds Lucy & Blake - now therapy dogs - on visits. She also enjoys road and mountain biking with her husband Gary, playing pickleball and spending time with her children and grandchildren. 
     Pam's broad based experience in real estate sales, new home construction, nursing and ministry is unique. 
      As your full time Realtor, she will take the time to skillfully assess and identify your individual needs. Backed by the exclusive resources of Palm Paradise Realty, marketing your property will include wide access with  state of the art media, digital and print marketing, professional photography, and videography. 
     Be it new build, listing your current home or finding the perfect fit for you and yours in our SW Florida paradise, choose Pam as your experienced and trustworthy partner.