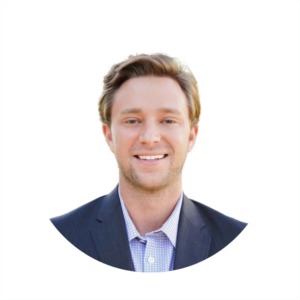 Born in Colorado, Will Younkes moved to Bozeman, Montana where he earned his Bachelor of Science degree in Finance at Montana State University. While attending MSU, his morals and values aligned with the Sigma Chi Brotherhood where he became a lifelong Sig. This fraternity of brothers taught him the value of integrity and commitment.
With a passion for finance combined with Real Estate, Will began his career when he decided to head back to his roots in Colorado to be closer to his family. The knowledge gained from his degree in finance, coupled with his experience in sales, has provided him with the valuable skills used daily in Real Estate negotiations, educating clients, and effectively marketing his listings.
After years of family vacations, Will fell in love with all Florida had to offer and decided to call this state home where he continues his career within the Real Estate industry. Not long after, family and friends followed. He assisted not only with the buying and selling of homes, but facilitated in making the moving process as comfortable as possible. 
Will believes every client deserves a unique experience by becoming an advocate, educator, and lifelong friend. Will embodies integrity, hard work, and innovative service in every detail of your Real Estate transaction. He ensures each one is handled with detailed care and diligence by giving every client the knowledge they need to understand their contract and assuring a satisfying, unique Real Estate experience. Whether you are a first-time buyer or a seasoned investor, you will always be Will's top priority when you choose to take the journey with him.