10 Must-Have Activities Featured in Your Vacation Rental Property
Posted by Marcus Larrea on Monday, August 20, 2018 at 3:01 PM
By Marcus Larrea / August 20, 2018
Comment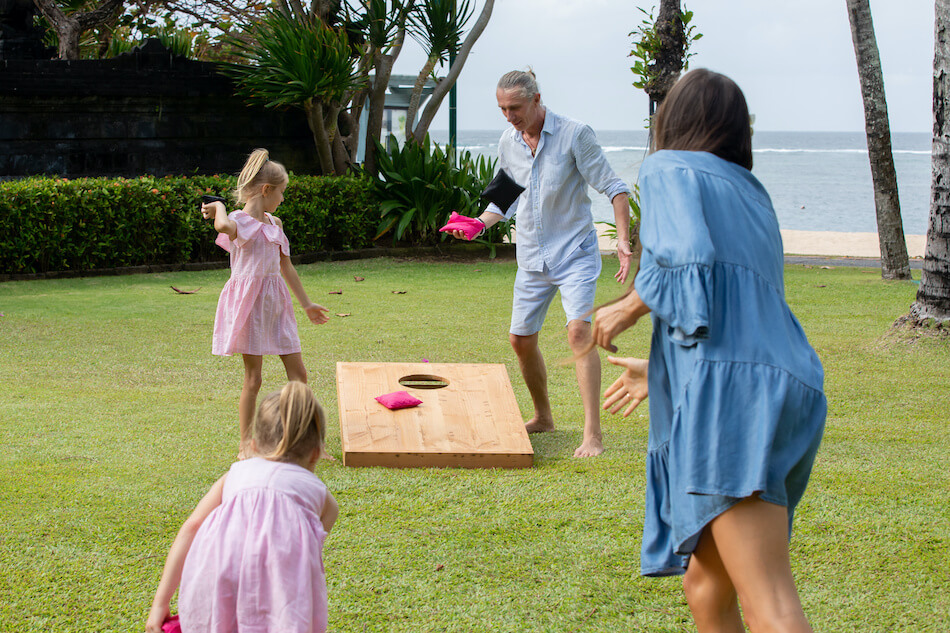 Creating an extraordinary and memorable experience at your vacation rental property should be your number one goal. There are a lot of choices when it comes to accommodations in Florida, so your home needs to stand out from the crowd. What better way to make yourself unique than by providing fun games and activities right in your home that will bring friends and family together with lots of laughter and friendly competition.
The first action that a potential guest does when looking for a vacation rental is to apply filters to their search. They want properties with certain numbers of bedrooms and baths, desired proximities and of course, amenities for times when no one wants to leave the property. Having the right amenities can make a huge difference in the popularity of your property. Here are 10 must-have activities that we have found to be critical in vacation rental properties in Florida.
1. Game Room
Vacation rental properties come in all shapes and sizes. If your property has the extra space for a game room, then it's a great investment for getting your property booked. Even a garage can be easily converted into a retreat. Guests love having a pool table, ping pong table and air hockey for fun indoor recreation. Since Florida summers are known for excessively hot days, remember to include an air conditioning unit if you decide to use the garage for a recreational room!
2. Yard Games
If your vacation rental property has a yard, lawn games such as corn hole and horseshoe are inexpensive and fun ways for vacationing families to spend time together. The best thing about many yard games is that it doesn't require a lot of land to enjoy a variety of options. Bocce ball, badminton, lawn bowling, or even kicking a soccer ball back and forth are traditional family favorites to that are appreciated.
3. Pool Accessories
A pool on a vacation rental property is enough for some families to instantly book a few nights in your home. The draw of a swimming pool in Florida will never be overrated! If your property does feature a pool, it's important to include floats and games for all ages. Depending on the layout of your pool, you can set-up a basketball goal or volleyball net for hours of entertainment. Blow-up balls, noodles, sinking toys and fun-designed floats are all cost-effective and will allow families and guest to enjoy your pool on a variety of levels.
4. Hot Tub
You may be thinking, who needs a hot tub in Florida? Research shows that one of the most-searched features for rental properties is indeed, a hot tub! The addition of this relaxing getaway is perfect for every family and couple who makes their way to your vacation rental property. Hot tubs can be tucked away or made luxurious and glamorous. Plus, couples who want to escape in the "winter" months will have a retreat right in the backyard!
5. Family-Friendly Games
When the days are hot or rainy, having an assortment of board games and card games are essential for extra family fun. Games such as Trivial Pursuit, Uno, Pictionary, Twister, Candy Land and Chutes and Ladders are all-time traditional family-favorites. Puzzles, interactive games and free toys and activities such as markers, crayons, books and bathtub toys are perfect for families with little ones who are always active.
6. Movies and Books
Cable and Netflix are lifesavers, but sometimes they are not always reliable or available. A collection of old-fashioned movies and family-favorite DVDs is a great alternative option. Books for everyone are also nice to have lying around the house. With busy lifestyles, some people only have time to read when they are vacationing. Include murder mysteries, romance novels and possible some true-life stories that can be found in your particular area.
7. Gaming Consoles
Gaming consoles can be a favored addition to a vacation rental property, both for kids and adults. While games on iPads and smartphones are highly popular, gaming consoles offer a slightly different approach. There are tons of consoles and games that can be played by any age. You can invest in the newest console or even buy a Nintendo 64! The options are endless and families will love having an amenity like this for entertainment.
8. Water Sports Gear
If your vacation rental property is on the water or near the water, consider keeping kayaks, paddle boards and fishing poles on site. At some point during a vacation, families will want to take full advantage of water sports and even try something new. Kayaking and paddle boarding are classic ways to enjoy the coastal waterways of Florida's Gulf Coast. Aside from the adventurous ocean, there are a variety of clear rivers and beautiful bays to explore with beautiful views and great fishing.
9. Bikes
Many places in Florida feature bike lanes for the ever-popular activity of bicycling around the towns to see the sights. Your guests will relish the fact that they can take an evening ride without having to find a rental company. Depending on your vacation rental's location, biking may also be the best way to get around.
10. Gazebos
If your vacation rental property yard allows room for a gazebo or other covered area, you'll find that many families will flock to this attraction. A gazebo can be low-key or filled to the brim with features such as a grill, outdoor couches or hammocks. Gazebo designs are completely flexible to fit your properties style and appeal.
Vacation Rental Property Conveniences
One of the main reasons families and travelers choose to vacation in a rental property rather than a hotel is because of the personal touches and conveniences that are available to them. Guests want to feel like they are at home and since it is their vacation; they want to experience the Florida lifestyle. Who knows the lifestyle better than you! Include these amenities and features in your vacation rental property and watch the bookings grow!