7 Fun Reasons to Move to Southwest Florida
Posted by Marcus Larrea on Friday, April 13, 2018 at 1:29 PM
By Marcus Larrea / April 13, 2018
Comment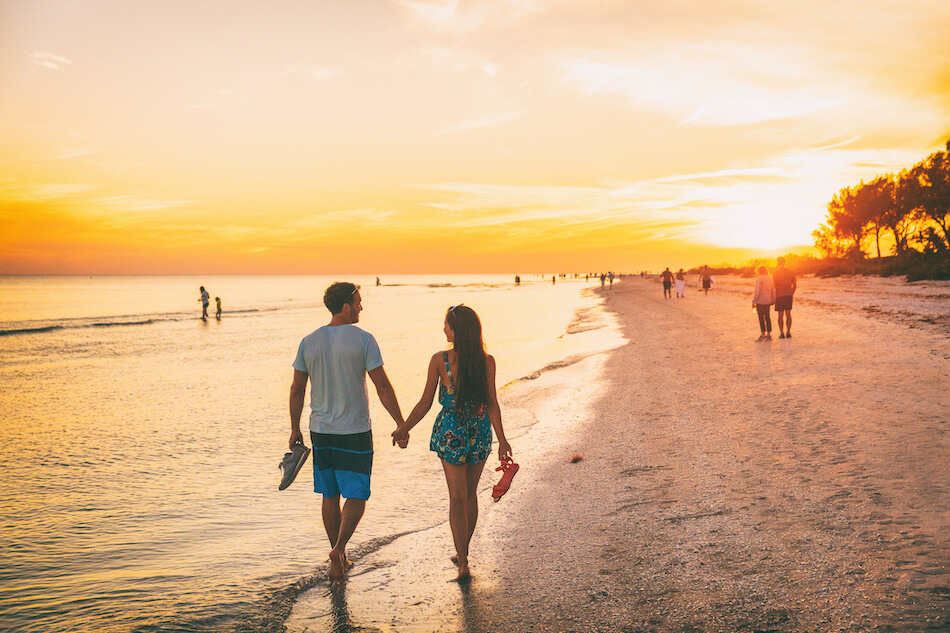 The local area offers many reasons for people choose to move to Southwest Florida. From the sunny weather and laidback lifestyle to the new adventures and business opportunities, this area truly is one-of-a-kind. That's why buying a home in Cape Coral or around Fort Myers would be ideal for anyone moving across the country or right across the state. Here are seven reasons why anyone should consider a move to Southwest Florida.
1. There are more shell varieties than any other beach in North America.
Southwest Florida beaches are home to shells that cannot be found anywhere else! Shelling here is nationally ranked and has become so popular that the shelling postures have their own names: the "Sanibel Stoop" and the "Captiva Crouch!" From the sculpted lion's paw to the golden tulip, there is no telling what rare gem you might find to take back to your new Southwest Florida home.
2. Fort Myers has the highest total number of sunny beach days in Florida.
There's always the question in the back of our minds when planning a beach day: "But what if it rains?" Here in Southwest Florida, the Fort Myers beaches ensure that the odds are in your favor! On average, Fort Myers has 266 total days of sun each year (that's higher than Key West, Miami, and Daytona!). The fickle weather can be the last thing on your mind and the relaxing can begin early.
3. Captiva Island is an art hub.
Captiva and its surrounding area has been a buzzing place of art for years. Many famous artists have come from and still have studios or stores there. The island was said to transform the work of American artist Robert Rauschenberg, having lasting effects on 20th century art. The artistic creativity has blossomed and spread to the surrounding cities to form a culturally enriched population that has beautified the towns that accompany the naturally gorgeous beaches.
4. Sanibel Island has the only shell museum in the United States.
Just in case you don't find the perfect shell you were looking for while strolling the beaches, the Bailey-Matthews National Shell Museum has displays on every size, design, shape, and color shell imaginable. This beautiful arrangement of the natural wonders of the sea is a perfect adventure for the beach lover. They also offer beach walks guided by shell experts to inspire and inform visitors about our oceans' biodiversity.
5. Cape Coral is ranked as one of the most affordable places to live in Florida.
According to Livability, Cape Coral is one of the most affordable cities to live in Florida based on quality of life, low housing costs, and costs of living. It's known as the "waterfront wonderland" due to its extensive canal system, making it a boating and fishing hotspot. With all of the money you save on housing and living costs, you'll have plenty left over to enjoy the area's exciting attractions and events!
6. Naples is the happiest and healthiest city in the US.
For two years in a row, Naples, FL has been ranked the happiest and healthiest city in the United States. Residents of the area report that they have good physical health, feel proud about their community, enjoy good relationships, and like what they do each day. If you're looking for reasons to move to Southwest Florida, it doesn't get much better than living in the happiest place in the country!
7. There are hundreds of miles of canoeing and kayaking trails.
For the adventurist deep inside, Southwest Florida's Great Calusa Blueway Paddling Trail has over 190 miles of trails to explore. From jungle creeks and hidden patches to open ocean water, there is something for everyone. These trails provide some of the most breathtaking scenery Florida has to offer as well as first hand experiences with local marine and wildlife.
This region is an amazing place to live for so many reasons and these are just a few. This cultural, incredible part of Florida is filled with adventures for anyone. From the people to the prices and beyond, you'll never be short of reasons to move to Southwest Florida.