Private Amenities You Need if You Own Naples Golf Course Real Estate
Posted by Marcus Larrea on Monday, November 15, 2021 at 11:53 AM
By Marcus Larrea / November 15, 2021
Comment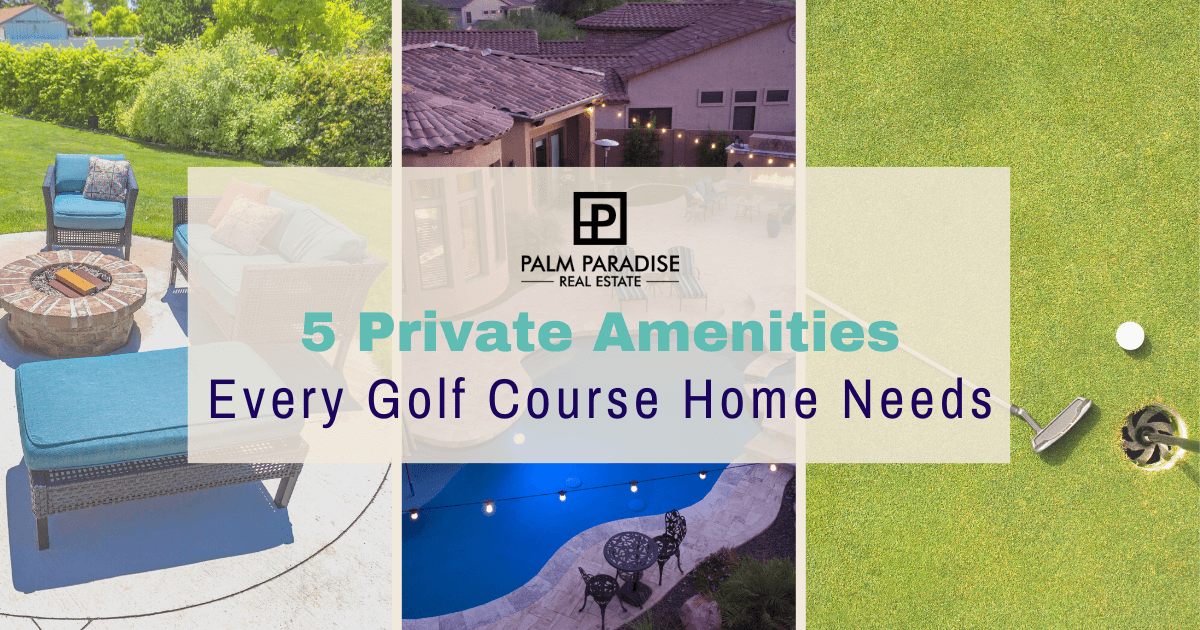 When living in Florida, especially in a beautiful Gulf Shore community like Naples, spending time outdoors is one of the biggest perks. Having the right amenities can elevate the outdoor experience even more. For those purchasing golf course homes in Naples, some communities offer a few amenities that can be alluring. However, the space around a golf course home is perfect for private amenities that boost the quality of life and home value. Keep reading to learn about five must-have private amenities for golf course homes in Naples.
A Swimming Pool with Fairway Views
Living on the fairways is often a dream come true. It means having access to incredible views from many rooms of the home. The rolling hills and perfectly green landscape are attractive. To fully enjoy it, many people seek out amenities outdoors, including a swimming pool. Though not all Naples golf course communities offer swimming pools on the property, others do. Having a private pool by the fairway guarantees aquatic enjoyment at any time.
Colliers Reserve is a private, member-owned equity club on the Cocohatchee River. It's in North Naples, offering a tropical feel throughout the property. The golf course views are incredible as they are nestled right into the nature preserves here. The community is surrounded by freshwater lakes, natural preserves, and ample privacy. There is an exceptional plantation-style clubhouse here that offers a lap pool with outstanding views. Even better, many of the homes for sale in Colliers Reserve include private swimming pools.
Another option is the Audubon Country Club. Homes typically have golf and lakefront views, creating a serene, beautiful place to call home. Plenty of the Audubon homes for sale also offer on-property pools that overlook the fairways. Quite the luxurious community with several home styles to select from, the area is an impressive choice for many.
An Alfresco Kitchen
Another excellent and beautiful choices for golf course homes are outdoor entertainment spaces. Some offer an alfresco kitchen, perfect for enjoying the long summer nights. From a simple kitchen setup to allow for grilling and meal cleanup to a luxurious outdoor space complete with bar, pizza oven, and dining, there are numerous options for making this space special. Having a private kitchen like this outdoors allows property owners to enjoy more of the refreshing air on the course. It also creates an opportunity to welcome family and friends over for a few drinks or a meal.
When selecting a home with ample space for an outdoor kitchen, it's crucial to know what type of features are most desirable. For example, some may want a covered patio area with a beautiful dining area perfect for large groups. Others may wish to own a custom-built pizza oven that lets homeowners invite everyone over for the big game.
A Firepit Lounge
Creating an outdoor space that's welcoming even during the cooler months may be desirable for some people. Luckily, the addition of a fire pit can transform the space, creating a stunning area that is comfy on crisp days. Firepits often must be enclosed to minimize any risk of the fire escaping, but the enclosures can still be aesthetically pleasing. There are often many styles to select from, including those with seating around them. From metal to brick structures, these structures can also vary in size and shape. Some are purchased pre-designed, while others are crafted with a bit of skill or the support of a local contractor.
Adding a firepit to a golf course home, once again, makes it possible to entertain and enjoy the outdoors a bit more. When buying a home in this type of community, many do so specifically for these types of opportunities to be outdoors, watch the sunset, or spend time with family and friends.
A Backyard Putting Green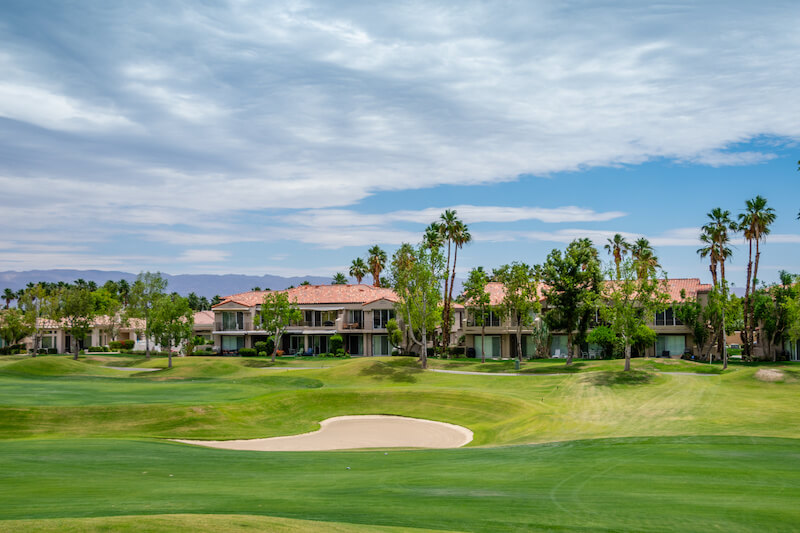 While living on a golf course may make it easier to spend time on the course itself, spending two or more hours on the course is not always feasible. With a backyard putting green, it becomes possible to practice a golf swing or relax with a few minutes of putting practice right at home. Putting greens amplifies what the golf course has to offer for many people.
Depending on how many holes are desired, installing a putting green in a backyard is possible without taking up too much space. It is critical to get the design just right to create an authentic experience. That often includes removing sod, leveling the area, and putting in cups for the actual hole. A bit of landscaping prowess is necessary for many, but hiring a professional to do the work may help get it completed sooner and with more attention to detail.
A Screened Patio Lounge
To ensure year-round enjoyment of outdoor amenities, Naples homeowners explore several options. For some, the answer to this is a screened patio lounge. These lounges reduce the presence of pests and extend the use of the outdoors while providing property owners with a bit more privacy.
A range of styles of outdoor lounge spaces exist, but screened-in porches and patios afford next-level styling. They can include space for entertainment, reading, and even gardening. Having a shaded area that is still open to the naturally alluring views of a golf course may be a valuable investment for many property owners. Though they may take a bit more skill to build than other projects, they are the ideal choice for creating an outdoor, livable space for many people.
Finding the Right Space for Any Lifestyle
Golf course homes often offer a wide range of amenities to people interested in Naples real estate. Though some may have restrictions on the style and outdoor use, many provide ample ways to create a space that is welcoming and comfortable truly. This may include creating features outside the home to make it more enjoyable, allowing property owners to make the most out of their outdoor oasis.