Social Southwest Florida: Best August 2022 Events
Posted by Marcus Larrea on Tuesday, August 2, 2022 at 9:42 AM
By Marcus Larrea / August 2, 2022
Comment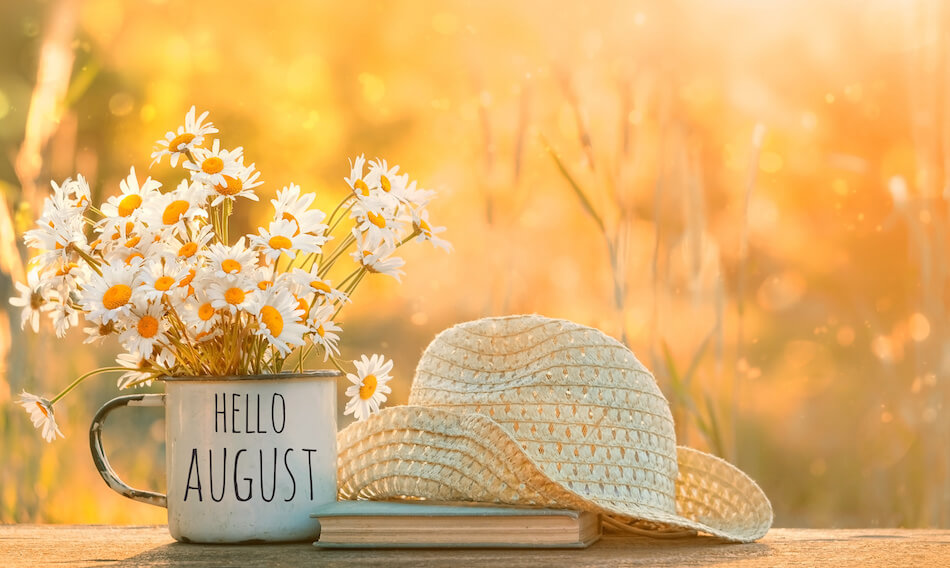 August is here, and with it begins the transition out of Summer and into Fall, and for rush hour commuters, school will be back in session. But what's happening on the social calendar? Check out these fun events:
The Summer continues to sizzle on here in Southwest Florida, and we have another month ahead of spectacular local events to enjoy! Hi, it's Marcus Larrea with Palm Paradise Real Estate, and I'm here to tell you all about all of the exciting things going on in the month of August!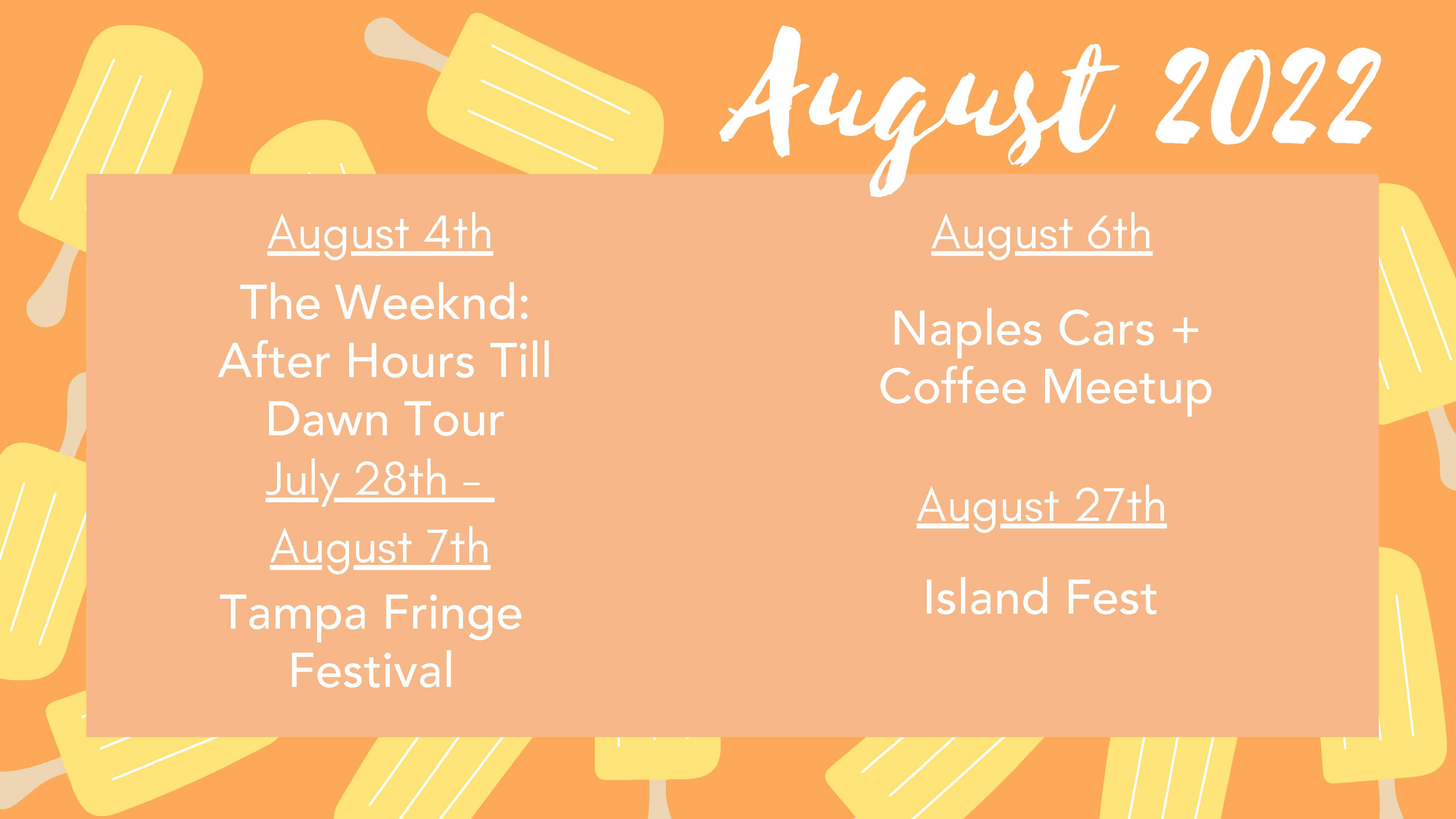 Kicking off the month is a spectacle you sure do not want to miss, as four-time Grammy-winning artist The Weeknd brings his After Hours Till Dawn Tour to Raymond James Stadium in Tampa, Florida, on Thursday, August 4th. Featuring an amazing setlist from his previous four albums, including the international hit Blinding Lights, this tour is an over-the-top production with visuals you won't want to miss. Ticket prices vary, and more information can be found by clicking the calendar above.
The Tampa Fringe festival makes a triumphant return to Ybor City for ten days between July 28th and August 7th. Founded in 2016, The Tampa International Fringe Festival is an arts festival that's both inclusive and diverse at the same time. Ranging from theatre performances, music acts, live artistry, and immersive experiences, Fringe encompasses everything that hasn't found a home yet on the main stage. In between shows, food, beverage, and shopping options will be scattered amongst the festival across Ybor City, along with a variety of special events. Ticket pricing and show times vary, so make sure to check out the calendar for more information.
Saturday, August 6th, head on down to Naples Motorsports off of Airport Pulling Road from 9 a.m.–12 p.m. for their monthly Cars and Coffee meetup. Bring your exotic car to display or view an assortment of some of the best exotic and classic car examples in Southwest Florida from local owners. Enjoy fresh coffee and local food vendors while taking in the sites and networking with other locals, all to the tune of live music on-site. This event is free and a great way for auto enthusiasts of all ages to meet!
In tropical Southwest Florida, it always feels like we're on island time. What better way to spread the good vibes than attending Island Fest at the Fort Myers Alliance for the Arts on Saturday, August 27th, from 4:30–7:30 p.m.? This Latin and Caribbean carnival is a celebration of music, culture, and good vibes. With authentic food vendors, music, and activities, this event is a great way to immerse yourself in our local Caribbean culture!
Have Fun in the Sun This August
At Palm Paradise Real Estate, we are not only passionate about staying involved in our local community, but also helping others get the most out of their Florida Lifestyle. We hope you have an amazing month ahead, attending spectacular local events and making memories with friends and family!
Follow us on our social media channels to stay up to date on local happenings, real estate market updates, and what our team is up to! If you have any questions about the Southwest Florida Real Estate Market or need any help with your buying or selling needs, feel free to contact us online and reach out to one of our experienced agents today! Thanks for watching everyone, and have a wonderful day!