4 Fort Myers Condos With Must-See Luxury Pools
Posted by Marcus Larrea on Tuesday, May 17, 2022 at 6:15 AM
By Marcus Larrea / May 17, 2022
Comment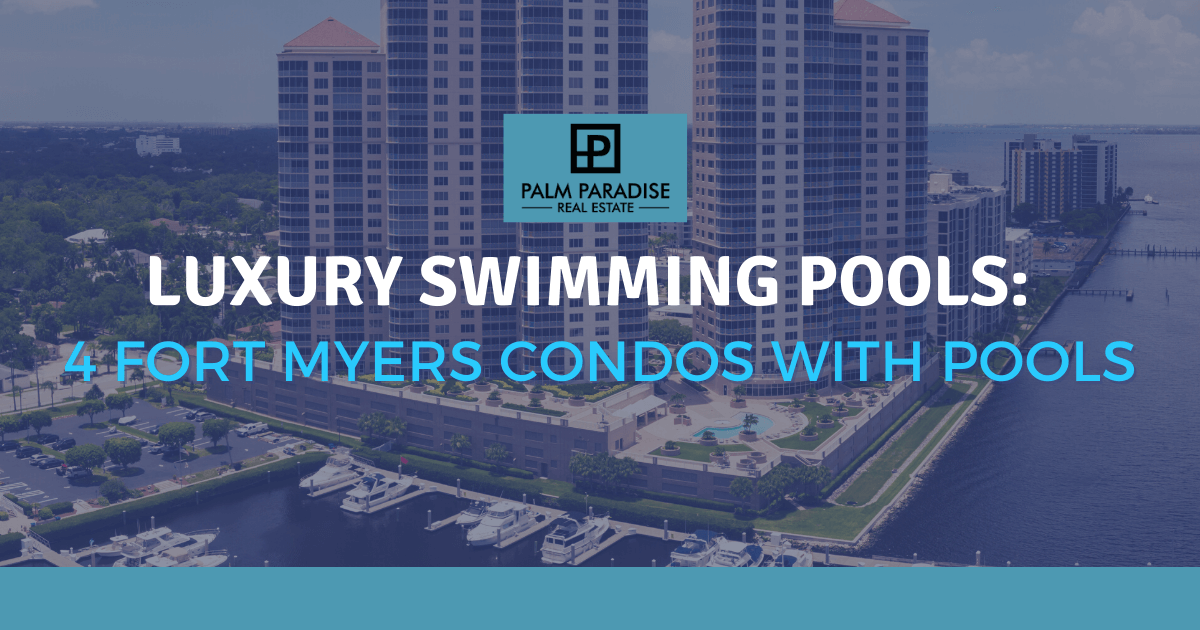 The city of Fort Myers, Florida, enjoys eight months out of the year when daily temperatures are in the 80s or higher. Even in the "coldest" winter months, daytime highs are in the 70s. With such warm year-round temperatures—not to mention Florida's humidity—having a home with a swimming pool and the best pool accessories or access to an in-ground pool or above-ground pool can boost one's quality of life. For anyone interested in purchasing a Fort Myers condo with a pool, consider these four great options that provide luxurious pools to their residents.
Alta Mar
Alta Mar is a mid-rise Fort Myers condo community with reasonably priced units and world-class amenities, starting with its luxurious pool. The pool itself is in a courtyard surrounded by beautiful palm trees for shade. It's a heated pool that is meticulously maintained, so it provides crystal-clear blue water to enjoy year-round. The views from the pool area are also spectacular, because Alta Mar is a waterfront property directly on the south shore of the Caloosahatchee River.
Residents can also enjoy an outdoor barbecue near the pool, or head to Alta Mar's in-house spa for a relaxing time after a dip in the pool. Additional amenities at Alta Mar include a gated and covered private parking garage, an in-house gym for residents, on-site management personnel, and two community rooms. While the view of the river is excellent from the pool, it is more spectacular from the units in the building.
The condos themselves range from 775 to 1,457 square feet. Units are available in one-, two-, and three-bedroom configurations. Condo owners are permitted to own up to two pets, so long as they meet the building association's weight requirements. The condos also have private balconies, so residents can enjoy the evening breeze.
Mastique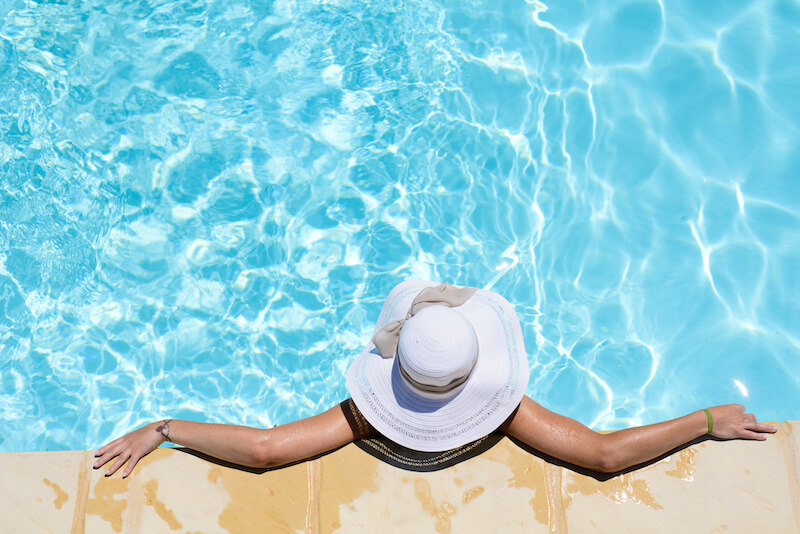 Mastique is a pair of 20-story high-rise condominium buildings located in the south part of Fort Myers. Residents can enjoy the association's resort-style heated pool year-round under the shade of palm trees. A luxury on-site spa adds to the overall setting.
Mastique is on the waterfront shore of Lake Mastique, a 25-acre body of water that residents can access from its private docks. Mastique provides residents with canoes, kayaks, or paddle boats they can launch from the docks to enjoy the lake. There's also a fishing pier that condo owners are welcome to use during Florida's fishing season.
Additional amenities at Mastique include a fitness center, a yoga/dance studio, a zen garden, and a life-sized chess set. Condo owners are allowed up to two pets with no weight restrictions. The beautiful town of Fort Myers Beach and the Sanibel Island area is just a 10-minute drive from Mastique. Each condo owner receives two parking spaces in a secure, underground garage.
St. Tropez & Riviera
St. Tropez and Riviera are a pair of twin-rise condos also located on the shores of the Caloosahatchee River. The buildings are directly across Billy Creek from the Alta Mar condos mentioned above. Many of the units at St. Tropez and Riviera provide spectacular views of the river, Clint's Island in the distance, and the Edison Bridge.
Residents enjoy a private, resort-style pool and an opulent spa. Additionally, the condo community provides access to a 24-hour concierge service, a restaurant, and a water shuttle. Additional first-class amenities include tennis courts, a fitness center, a game room with billiards, a home theater, and much more.
The twin towers of St. Tropez and Riviera each have 150 units spread across 27 floors, and each condo has two or three bedrooms with an additional den. The front entrance to the buildings is in the Fort Myers River District, meaning all the fine dining and shopping experiences are just a short walk from home. St. Tropez and Riviera define luxury condo living in Fort Myers.
Oasis
Oasis's name speaks for itself: This condo community is a true Fort Myers oasis. A resort-style pool with a double E-shaped pool design is open year-round — and this is only the beginning of the amenities here. The twin towers overlook the Caloosahatchee River, and residents can launch personal watercraft from the Public Oasis Boat Launch.
Outdoor amenities at Oasis include a barbecue area. The men's and women's saunas make an excellent companion experience with the pool, and there is also a members-only massage room.
Oasis has an outdoor lounge, a tennis court, and an indoor club/party room. Condo owners can also take advantage of the concierge service and business center. Cats and dogs are allowed as pets with no weight restrictions, and the community has its own on-site dog park.
Condos with private balconies can range from roughly 1,200 to 1,800 square feet with several different floor plans. These luxury condos are reasonably priced at just over $300 per square foot.
Enjoy Luxury Condo Pools in Fort Myers
While each of these elegant condo communities has unique features, they provide resort-style pools for their residents to enjoy. The heat in Fort Myers is never a problem for residents of these condos because of the year-round access to these wonderful, valuable pools.