Where to Find Villas in Fort Myers: 4 Neighborhoods With Villa Architecture
Posted by Marcus Larrea on Friday, April 1, 2022 at 7:50 AM
By Marcus Larrea / April 1, 2022
Comment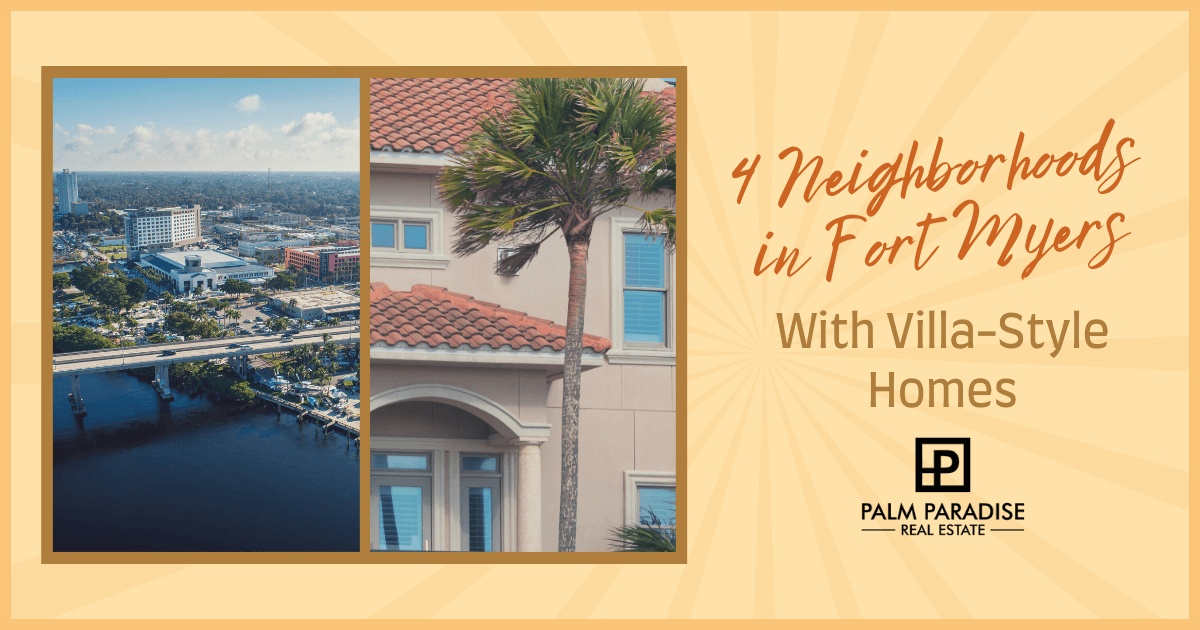 When reviewing home choices with a real estate agent, homebuyers consider several factors, with some buyers prioritizing spaciousness, comfort, and privacy. Villa-style homes tick each of these boxes, as they are hidden away thanks to the large land they are built upon.
Villas have many unique characteristics and are common in Florida. If you're interested in this property type, keep reading to discover some of Fort Lauderdale's neighborhoods featuring villa-style homes.
Watermark
The Watermark community is one of Fort Myers' gated neighborhoods with 291 single households and paired villas. Watermark is north of Heritage Palms Country Club, south of Colonial Boulevard, and west of Ben C. Pratt Boulevard.
Homeowners in Watermark are given the Caribean treatment, with barrel tile roofing and water and earth stucco finishes. The median sales price of Watermark villa-style homes is approximately $340,000.
Amenities at Watermark include a golf course, clubhouse, pool, spa, dog park, basketball court, tennis courts, fitness center, pickleball court, and a fire pit. The club can be rented for events and other social gatherings.
Because Watermark is a new construction gated community, in-demand features like natural gas facilities integrate into the neighborhood's long-term planning.
Villa Pines
Villa Pines consists of 31 single-household villas. The gated community is in Daniels Corridor between U.S. 41 and Metro Parkway, some blocks away from the popular Bell Tower Mall. A typical home in Villa Pines is quite large, with extra-large lots overgrown with trees to provide residents with seclusion.
Villa Pines gives homeowners a taste of luxury. Homes in Villa Pines are typically priced between $1.2 million and $2.1 million, with a median sale price of approximately $1.6 million. Each villa can have lots as large as two acres with ponds, tennis courts, a fire pit, an outdoor kitchen, and an automatic irrigation system.
Whether residents are enjoying a cool evening with a book in hand while seated at a vantage point or taking a stroll, homes in the Villa Pines community fit a variety of lifestyles.
River Avenue Villas
Riverside Avenue Villas is a collection of 46 twin villa-style homes located off McGregor Boulevard and the Caloosahatchee River in Fort Myers. The community contains a rich history of architecture, as the first homes were built in the 1920s. Ingrained in the design are elements dating back to early Spanish and Mediterranean influences. In the 1940s and 1950s, these houses were further developed and still feature the original mid-century styling and architectural design native to Florida properties during this age.
Streets in Riverside feature sidewalks, streetlights, and lush and natural Southwest Florida landscaping for enhanced viewing pleasure. For about as low as $420,000 and up to $1.8 million, buyers can own a River Avenue villa with unit sizes starting at 1,526 square feet.
Whiskey Creek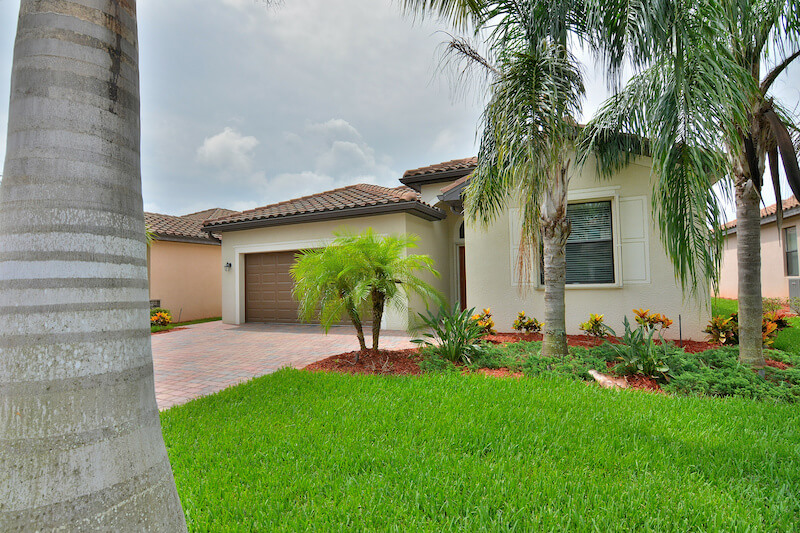 Whiskey Creek is a South Fort Myers-located deed-restricted community between Summerlin Road and McGregor Boulevard, just north of College Parkway. The community offers housing options ranging from single-family homes to paired villas and condos. Developed by US Homes, Whiskey Creek is a landscape marvel with accompanying scenic lakes and lush vegetation and landscapes.
Homes in Whiskey Creek range in price from approximately $420,000 to $2 million, with a median listing price of roughly $585,000. Several homes within the Whiskey Creek community offer gulf access through the Caloosahatchee River. One other key feature of Whiskey Creek is the Whiskey Creek Country Club, a private and executive course offering golf and social memberships and 3,333 yards. The club hosts many social events and tournaments promoting networking and social causes.
Find Your Dream Fort Myers Villa
Villa-style homes offer appealing amenities to a broad range of homebuyers. With the guidance of a real estate professional, buyers have a better opportunity to purchase the ideal property that fits their budget.