7 Best Golf Courses in St. Petersburg FL: Beautiful Views & Fun Challenges
Posted by Marcus Larrea on Thursday, September 7, 2023 at 2:08:24 PM
By Marcus Larrea / September 7, 2023
Comment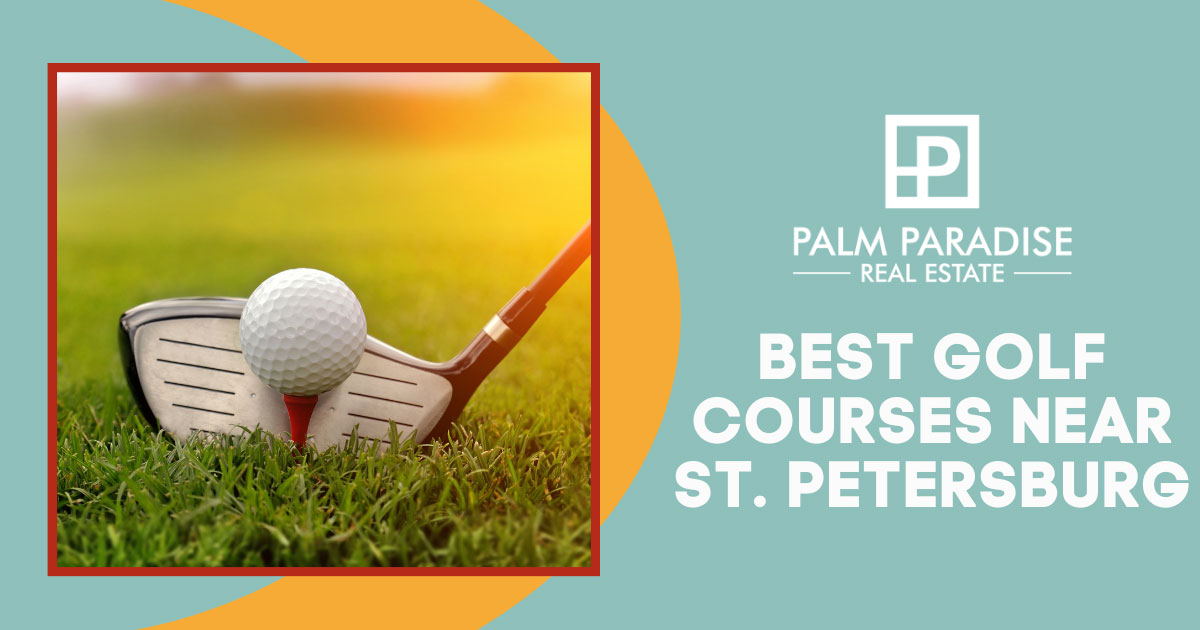 In the heart of the picturesque Sunshine State lies the city of St. Petersburg, a coveted destination for golf enthusiasts seeking an exquisite blend of coastal beauty and world-class golfing experiences. This guide explores the best golf courses in St. Petersburg, where lush fairways and challenging layouts intertwine with the magic of the Florida lifestyle. Discover the prime golf course locations that define this area of Pinellas County.
Vinoy Golf Course
The Vinoy Golf Course, located in the exclusive Snell Isle neighborhood—one of the most expensive neighborhoods in St. Petersburg—offers golfers an unforgettable experience with its 18-hole par-71 course designed by John R. Van Kleek and Ron Garl. With a focus on gentle integration with nature, the championship course promises a memorable day for seasoned players and leisure enthusiasts. Additionally, state-of-the-art facilities such as the driving range, practice putting green, modern simulator, bunker, chipping area, and expert lessons will help you hone your skills.
After your round of golf, relax in luxurious comfort at the clubhouse or take a dip in the pool while admiring panoramic views of the front nine from the bar and restaurant. Whatever your pleasure—competition or relaxation—you'll have a fulfilling experience at the Vinoy Golf Course!
Seminole Lake Country Club
Seminole Lake Country Club offers an unparalleled golfing experience, with lush SeaDwarf Seashore Paspalum greens and the chance to play alongside legends like Arnold Palmer. Nestled along Long Bayou in the Seminole area just northwest of St. Petersburg, this 18-hole championship course is surrounded by Florida's authentic landscaping and picturesque vistas. You'll be captivated by the pristine natural habitat and rich abundance of wildlife. Enjoy a spirited match on the 13 har-tru tennis courts or rapid-paced action on four pickleball courts.
This club has something for everyone—from novice to veteran golfer—making it perfect for all ages and skill levels. Enjoy a variety of tournaments throughout the year, or just relax at the clubhouse with friends over dinner or drinks. Experience all that Seminole Lake Country Club has to offer!
Mangrove Bay Golf Course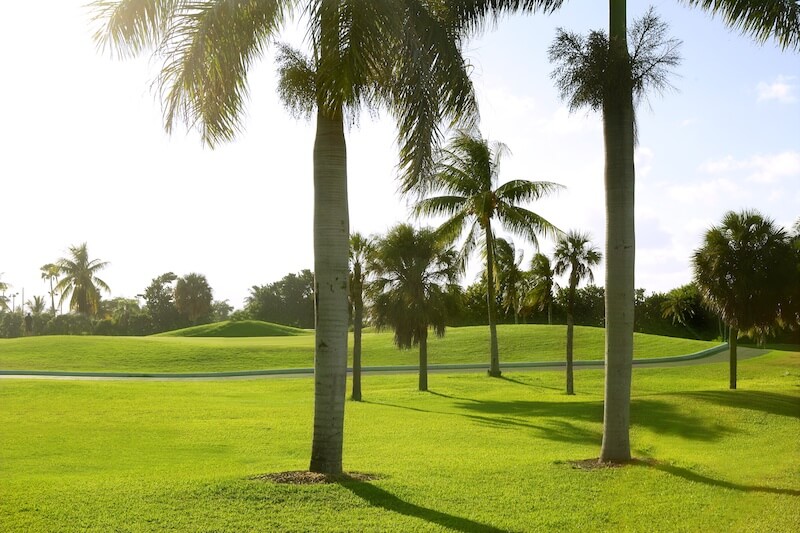 Mangrove Bay is a premier championship golf course, boasting 18 holes of elite golf adjacent to one of St. Petersburg's best neighborhoods. Situated in the lovely northeast area of St. Petersburg on the border of the Edgemoor neighborhood, this expansive facility offers something for all kinds of golf enthusiasts. It has a driving range and practice area with PGA-certified instruction available.
Additionally, it has modern locker and shower amenities and club rentals for convenience. You can also find a Pro Shop complete with a snack bar for those who need refreshments mid-game. If you're looking for events to join, there are tournaments, leagues, outings, and programs catered for juniors. Mangrove Bay offers practice zones as well.
Mainlands Golf Course
Mainlands Golf Club is a par-67, Florida links-style course in the city of Pinellas Park, which is in the heart of Pinellas County. This captivating course has become renowned for its exceptional condition and value-for-money rates. With seven par 3s, nine par 4s, and a par 5 on each half, it's perfect for golfers of all abilities.
Plus, you can find everything you need at the comprehensive pro shop: shoes and apparel, golf balls suited to different preferences and budgets, and refreshments from the snack bar. Don't miss your chance to enjoy this unique course only 20 minutes from most places in St. Petersburg.
Bardmoor Golf & Tennis Club
Bardmoor Golf & Tennis Club is a top-tier public course in Seminole that's been hosting tournaments for over a decade. For homebuyers interested in the region, it's worth noting that Seminole is among the Pinellas County towns with the lowest property taxes. The brainchild of Ohio industrialist Oliver Bardes, the golf course was designed by William Diddle and opened with an exhibition match between legendary Ben Hogan and Tommy Bolt in 1971.
Renovated with a $2 million design overhaul helmed by Gary Koch in 2001, this course is characterized by clear fairway sightlines and elevation shifts amidst a rich tapestry of pine trees. It boasts some of Florida's finest greens thanks to the infusion of TifEagle grass into its revamped surface.
The grand 12,000-square-foot clubhouse houses a well-appointed Golf Shop, Pizzeria & Grille, and newly revamped event space with an adjoining patio capable of accommodating 300 guests. Beyond the greens are 16 tennis courts as well as a junior Olympic-sized pool perfect for cooling off after a day on the links. With all these features, it's no wonder this club stands out among other courses in St. Petersburg as one of the best golf experiences.
Innisbrook Resort and Golf Club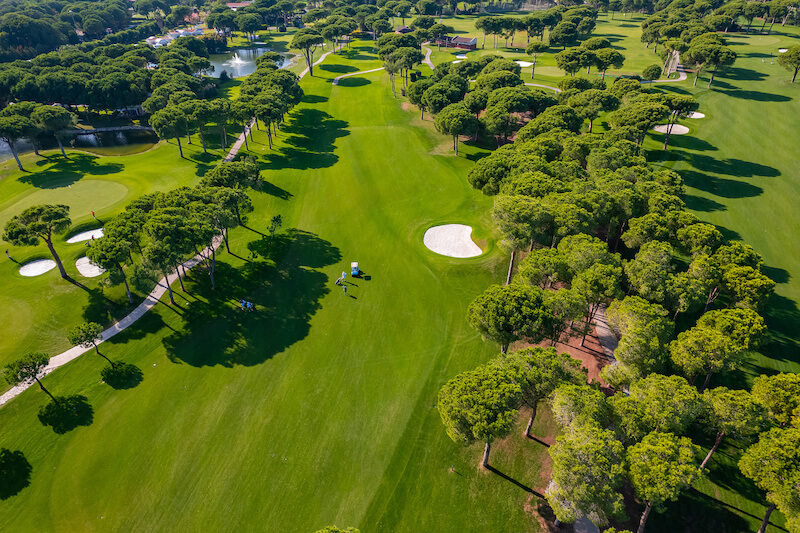 Visit Innisbrook Resort and Golf Club for an unforgettable golf experience featuring four courses designed by Lawrence "Larry" Packard that reflect the Carolina Sandhills and Georgia Foothills rather than typical Florida landscapes. The most famous course is the Copperhead Course, which proudly hosts the PGA TOUR's Valspar Championship every March. As you play, imagine sharing the same fairways as golfing legends have done before you and prepare yourself for its renowned Snake Pit.
This 7,200-yard course offers a distinct character with its fairways lined with pines and undulating landscape. Lakes and ponds serve as strategic water hazards and as habitats for wildlife such as fox squirrels, bald eagles, alligators, and various water birds. With its incredible beauty and challenging obstacles, a visit to Innisbrook Resort in the Palm Harbor community will be unforgettable.
Dunedin Golf Club
If you're looking for one of the best golf courses in St. Petersburg, then look no further than the city of Dunedin and Dunedin Golf Club. Opened in 1927, this legendary course was crafted by the globally acclaimed Donald Ross. It served as the headquarters of the PGA of America between 1945 and 1962 and hosted 18 Senior Tour Championships during that time. In 2006 and 2007, it underwent a significant restoration to match its original vision by Ross.
Nowadays, Dunedin Golf Club is one of the elite establishments in the Tampa area. Its breathtaking views and challenging courses provide an enjoyable experience regardless of your level of expertise. On top of that, its staff is always ready to help you improve your game!
The Best Golf Courses in St. Petersburg, FL
The relationship between life in St. Petersburg and golf is abundantly evident. The lure of championship-level golf courses has aficionados of the sport visiting or moving to St. Petersburg every day. Whether overlooking waterfront vistas or nestled within exclusive golf communities, the real estate options in St. Petersburg harmonize with the golfer's dream. With stunning courses at its core, St. Petersburg's real estate market offers not just a residence but a gateway to endless days of golfing bliss along the Gulf Coast.