8 Best Neighborhoods in Cape Coral: Where Is The Best Place to Live in Cape Coral?
Posted by Marcus Larrea on Friday, December 16, 2022 at 12:50 PM
By Marcus Larrea / December 16, 2022
Comment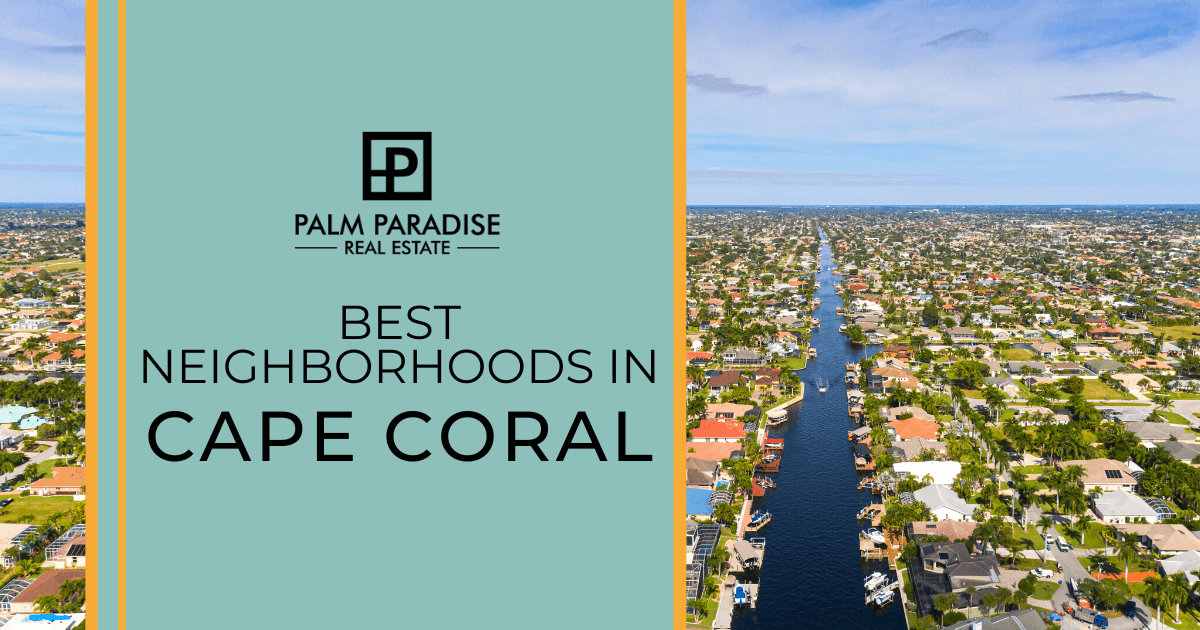 There's so much to love about Southwest Florida, including the fantastic weather and breathtaking natural environment. One of the region's most popular areas is the Cape Coral community, located across the Caloosahatchee River from Fort Myers. With just short drives to some of the area's best beaches and fishing, homes across the price spectrum, and excellent community amenities, it's easy to see why. Cape Coral's best neighborhoods and all they offer residents should be where should those moving to Cape Coral start their search.
Coral Lakes
Nestled in the northeastern reaches of Cape Coral, Coral Lakes is one of the area's most popular neighborhoods. Residents love the incredible amenities available in the community, from a secured access gate and a swimming pool to sports fields and courts. Common spaces like a clubhouse and fitness center also help foster a sense of community.
Coral Lakes is also an excellent choice for nature lovers. In addition to the numerous community green spaces and water features, the neighborhood is located just across the road from Yellow Fever Creek Preserve, a 340-acre county park with hiking trails and excellent opportunities to view local birds and other wildlife. Meanwhile, residents are just a short drive from U.S. Highway 41 and Interstate 75, which provide easy drives to the many exciting and beautiful destinations up and down the Gulf Coast.
Coral Lakes real estate comprises a mix of townhomes and larger, single-family detached homes. They include three to five bedrooms and two-and-a-half to four bathrooms in varying designs and floor plans, ranging from just over 1,500 square feet to more than 3,000. Prices typically start in the high $300,000s and stretch to the low $600,000s for larger homes or those with more luxury finishes.
Coral Lakes Amenities
Secured gated community
Clubhouse
Fitness center
Swimming pool and spa
Community green spaces
Sports fields and courts
Cape Harbour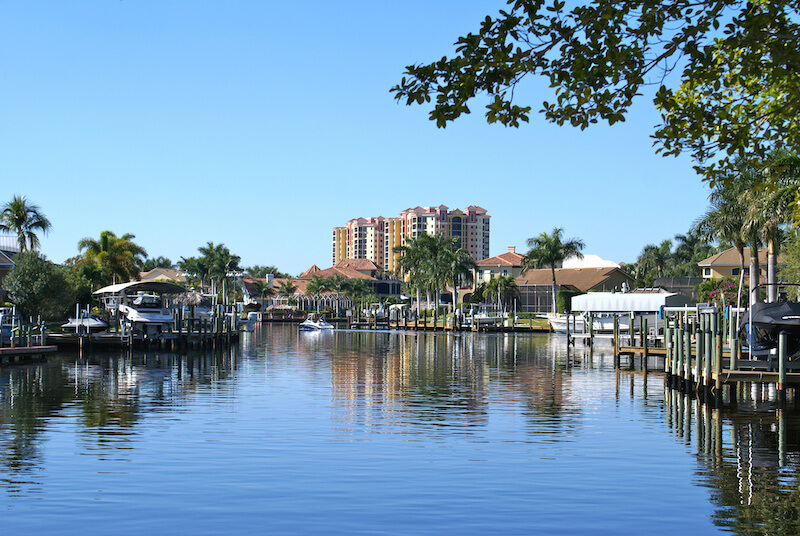 Cape Harbour is a unique waterfront community with a focus on yachting and boating. The neighborhood is split into four distinct subdivisions, from the high-rise condos of Marina South to the single-family homes of Harbour Pointe to the luxury waterfront homes of Harbour Preserve and Funky Fish Houses. This produces a wide price range, allowing buyers to find a home at many different price points. Condos start around half a million dollars and reach the high six figures. Single-family homes for sale in Cape Harbour can typically be found as low as $600,000 but also routinely sell in the $2-3 million range for high-end, larger properties with features like private docks.
Cape Harbour's location at the mouth of the Caloosahatchee River makes it an ideal community for boaters. Matlacha Pass and Pine Island Sound are just a short trip away, and the Gulf of Mexico is only a few minutes further. Homeowners who'd prefer to stay on land have plenty of incredible options right within Cape Harbour, located along the neighborhood boardwalk in the community's eastern edge. They include popular restaurants like Fathoms, art galleries like Harbour View Gallery, and shopping at numerous stores. Plus, all of the shopping, dining, and nightlife of downtown Cape Coral and Fort Myers are only a short drive away.
Cape Harbour Amenities
Mix of condos, townhomes, and single-family houses
Community clubhouses
Multiple swimming pools
Full-service deepwater marina
Waterfront boardwalk with restaurants, shops, and more
Cape Royal
Those with a passion for golf may find the home of their dreams in the western Cape Coral community of Cape Royal. The community's highlight is the Cape Royal Golf Club, which features 27 holes of championship golf set among beautiful Florida landscaping. Fees are paid per round, allowing those who seldom or never golf to take advantage of relatively low association fees.
While enjoying the neighborhood's greenery, it's easy to forget Cape Royal's excellent location. It's adjacent to both Pine Island Road and Burnt Store Road, making trips to Pine Island, the city of Fort Myers, and areas to the north simple and easy. Everyday shopping is easy at the nearby Publix supermarket, and restaurants like El Toro Mexican Bar and Grill provide dining options close to home.
Cape Royal real estate is made up of single-family detached homes on lots larger than many others in the Cape Coral area. They generally start around half a million dollars for smaller, less updated homes, primarily with three bedrooms and two or two-and-a-half baths. However, homes are available throughout the high six figures, up to more than a million dollars, helping make it one of the most expensive neighborhoods in Cape Coral. The community's location outside the official city limits of Cape Coral also results in lower taxes and fees for residents.
Cape Royal Amenities
Secured gated community
27-hole golf club
Clubhouse with lounge and grill
Tennis courts
Trafalgar Woods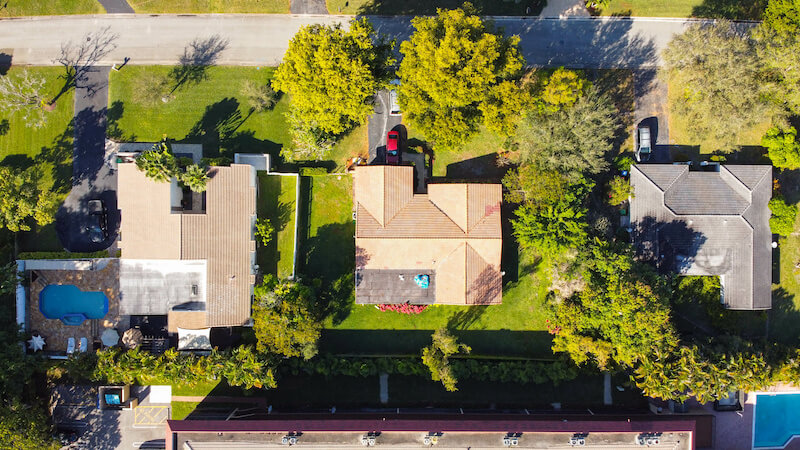 With fewer than 50 homes, Trafalgar Woods is a smaller neighborhood, and these secluded custom homes on large lots make it one of the city's best. Centered around Picadilly Circle just off SW 20th Avenue, Trafalgar Woods is set in an ideal spot, close to both Pine Island Road and Veterans Parkway for easy trips around the Cape Coral and greater Southwest Florida region.
Residents enjoy mature landscaping thanks to the full-grown trees left standing during development and amenities like a community grilling area and tennis courts. Meanwhile, The Shops at Surfside shopping complex includes everyday shopping and local restaurants like Ginger Bistro.
Homes for sale in Trafalgar Woods are set on oversized half-acre lots to nearly an acre, providing plenty of space for these large custom homes. They range from more modest-sized three-bed, two-bath homes that generally sell in the mid to high six figures to more expansive four- and five-bedroom models that sell for close to a million or more. These often contain luxury features like pools and spas, screened lanais, modern appliances, extensive storage, and much more.
Trafalgar Woods Amenities
Secured gated community
Oversized lots
Mature trees and landscaping
Community lakes
Tennis courts
Grilling area
Fishing pier
Emerald Cove
Waterfront living isn't just for neighborhoods directly on the coast! Emerald Cove offers an amenity-filled community with more than a third of properties having direct access to Lake Weatherly and the Cape Coral canal network. Residents can enjoy fishing from the community pier, relaxing on the lakefront beach, or boating and kayaking on the neighborhood waters. The neighborhood is only minutes away from numerous dining and shopping options along Pine Island Road, including Stevie Tomato's Sports Page, Chen's China Bistro, and Stuff A Bagel. This central location makes trips to nearly any part of Cape Coral easy.
Emerald Cove real estate consists of roughly 100 single-family detached homes built in the 1990s, many with direct canal or lake access. Some also have their own private pools! Houses typically include two to three bedrooms and two bathrooms, spread over 1,500-1,800 square feet of living space. Both one- and two-story models are available. Most homes typically sell in a relatively narrow range from the low to mid-$300,000s, making it among the most modestly priced of Cape Coral's top neighborhoods.
Emerald Cove Amenities
Secured gated community
Access to Cape Coral canal network
Clubhouse
Swimming pool
Community beach
Fishing pier
Playground
Bella Vida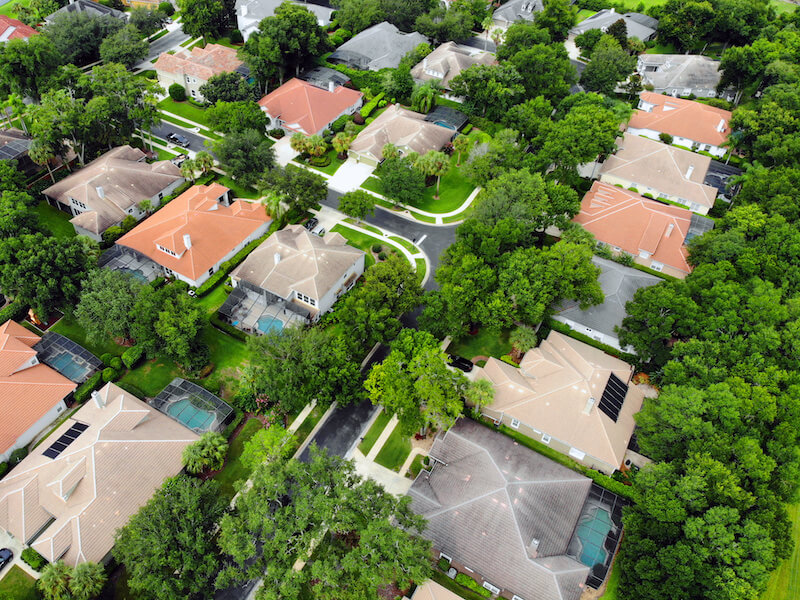 Situated in the far northern reaches of Cape Coral, Bella Vida is a neighborhood known for its lush water features and landscaping, creating a feeling of a secluded wetland community. Despite the quiet feel, the community's location close to U.S. Highway 41 also allows an easy trip to the city of Punta Gorda, Fort Myers, and elsewhere up and down the Gulf coast. Bella Vida is also known for its numerous community amenities. Residents have access to a large neighborhood park with sports fields and a playground, as well as a clubhouse facility with a pool and fitness center. Golfers will love living next door to the Del Turo Golf and Country Club, one of several golf courses within a short drive of the community.
Would-be Bella Vida residents have their choice of townhomes and single-family detached houses. Townhouses typically include roughly 1,700 square feet, split into three bedrooms and two-and-a-half or three baths. Homes for sale in Bella Vida generally sell from the mid-to-high $200,000s. Single-family homes typically start in the low $300,000s and reach close to half a million. They tend to be larger, ranging from 1,800 to 3,000 square feet with three to five bedrooms and a similar number of baths.
Bella Vida Amenities
Secured gated community
Numerous community lakes
Neighborhood park
Clubhouse
Swimming pool
Fitness center
Sports fields/courts
Grilling and picnic area
Playground
Sandoval
With nearly two dozen lakes and incredible lush Florida landscaping, Sandoval is an excellent choice for those who want to enjoy a beautiful, amenity-rich community close to all the hustle and bustle of Cape Coral. This incredible natural design allows a huge number of homes to back up directly onto water.
Meanwhile, the community facilities are hard to beat, from the multiple swimming pools to the clubhouse with everything from a fitness center to a library! Plenty of walking trails and community green spaces also exist throughout the subdivision. Residents have access to easy shopping and dining, including a complex directly adjacent to the neighborhood, with local favorites like Keg & Cow.
Homes for sale in Sandoval consist primarily of single-family homes on either regular or oversized lots. However, condos and townhomes can also be found in the Somerville area of the community, located near Veterans Parkway. Homes typically start in the high $300,000s, with most available between the low $300,000s and low $500,000s. However, a handful of higher-priced, larger luxury homes are also available in the high six figures.
Sandoval Amenities
Secured gated community
Lush neighborhood landscaping and water features
Swimming pool
Clubhouse
Tennis courts
Yacht Club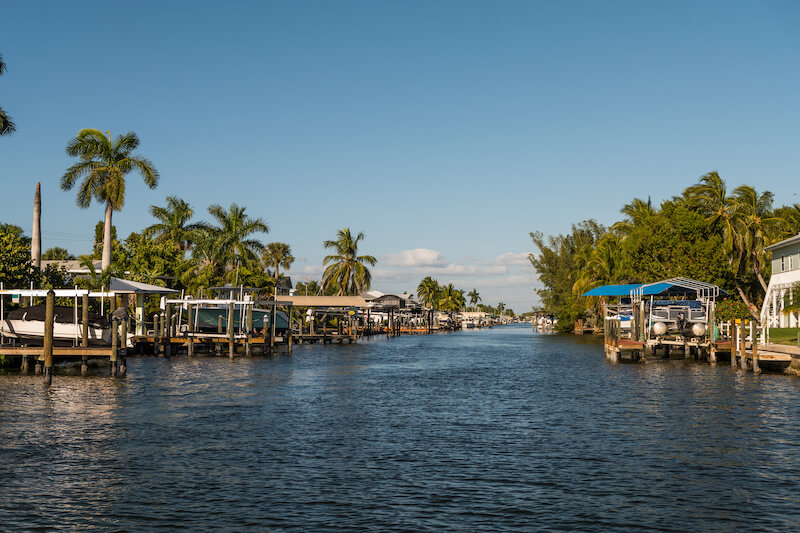 Cape Coral's Yacht Club is one of the city's first original neighborhoods from its development in the 1960s. Over the years, many homes in this community along the Caloosahatchee River have been rebuilt or significantly renovated, creating an eclectic mix of 60s-era homes and larger, more modern houses. Homes are organized onto small islands or rows to allow most homes water access.
Yacht Club is home to Cape Coral's only beach and other top amenities like pools, a full-featured community center, and tennis courts. Residents can enjoy a meal and gorgeous waterfront views at The Boathouse Tiki Bar and Grill, or make the short drive or walk to downtown Cape Coral or Fort Myers for dozens more options.
Prices of Yacht Club real estate reflect the neighborhood's excellent reputation and amenities, as well as prime location. Homes typically start north of $200,000 for smaller or older properties. However, many can sell for $1-3 million or more, especially those recently rebuilt. These higher-end homes can include as many as six bedrooms and more than 4,000 square feet.
Yacht Club Amenities
Many homes with water/Gulf access
Private beach
Pier
Swimming pool
Community center
Tennis courts
Cape Coral: Gulf Living With Something For Everyone
Among all of Southwest Florida's many communities, Cape Coral stands with the best. So many neighborhoods offer incredible benefits, from pools and clubhouses to green spaces and even private marinas. All provide easy access to the fishing, beaches, and other outdoor activities, making the area a popular place to call home. No matter what future residents are looking for, they're sure to find it in one of these top Cape Coral neighborhoods.