8 Best Neighborhoods in Fort Myers: Where to Live in 2022
Posted by Marcus Larrea on Wednesday, June 8, 2022 at 2:30 PM
By Marcus Larrea / June 8, 2022
Comment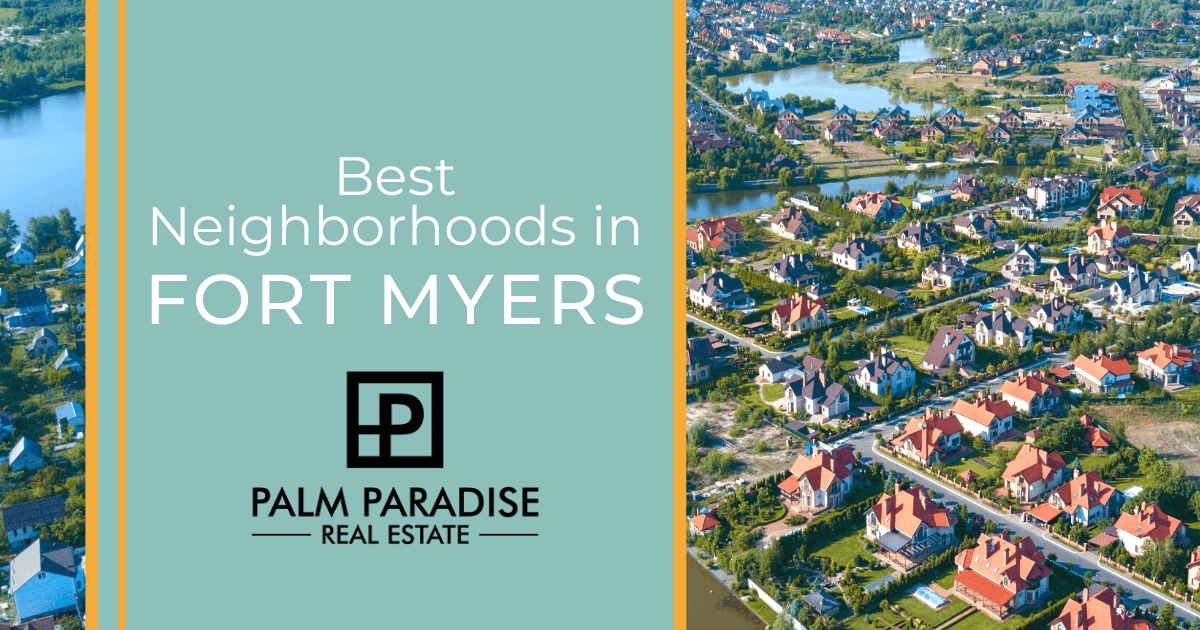 The city of Fort Myers, Florida, is a scenic beach community in Lee County. The city's population is close to 100,000, and residents love the area for its delicious food, unique attractions, and award-winning beaches. With more than 100 neighborhoods in Fort Myers, it can be tough for prospective homebuyers to narrow down their options. To help make home shopping easier, read on to discover some of the best neighborhoods in Fort Myers.
Paseo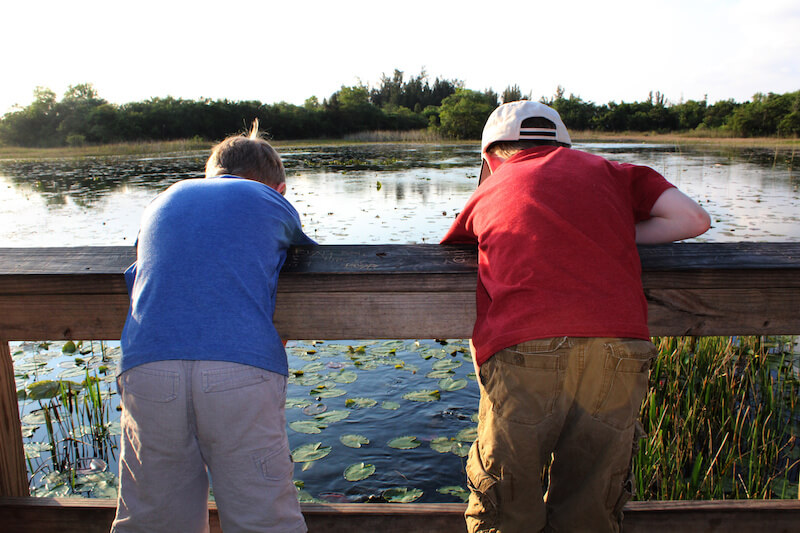 Resort lovers will feel right at home in Paseo. This luxurious and unique community makes every day feel like a vacation for its residents. Located in south Fort Myers, Paseo is close to Daniels Parkway and Interstate 75. The Cape Coral community is less than thirty minutes away.
The community is centered around the Village Center, a 26,000-square-foot hub that acts as the nucleus of the neighborhood. The Village Center has everything that a South Floridian resident could desire, including fine dining, an ice cream parlor, and a movie theater.
There are also plenty of excellent opportunities for Paseo residents to socialize. The Village Center hosts several clubs organized by the Paseo Master Homeowners Association. Books, meditation, mah jong, poker, and trivia are just a handful of clubs available for Paseo residents to join.
Living in Paseo is truly reminiscent of a vacation—even the pool is complete with a resort-inspired tiki bar. Some tiki bar offerings include tropical drinks and delicious lunch and dinner options. The pool area is decorated with sparkling waterfalls and artfully-designed rockscapes.
There are various housing options available in the Paseo real estate market. Property types include townhomes, single-family homes, and villa-style homes. Prices here typically range from $300,000 to $1,500,000.
Paseo Amenities
Fishing pier
Fitness center
Business center
Spa & salon
Recreational athletic courts
Paseo Restaurant
Casa Del Lago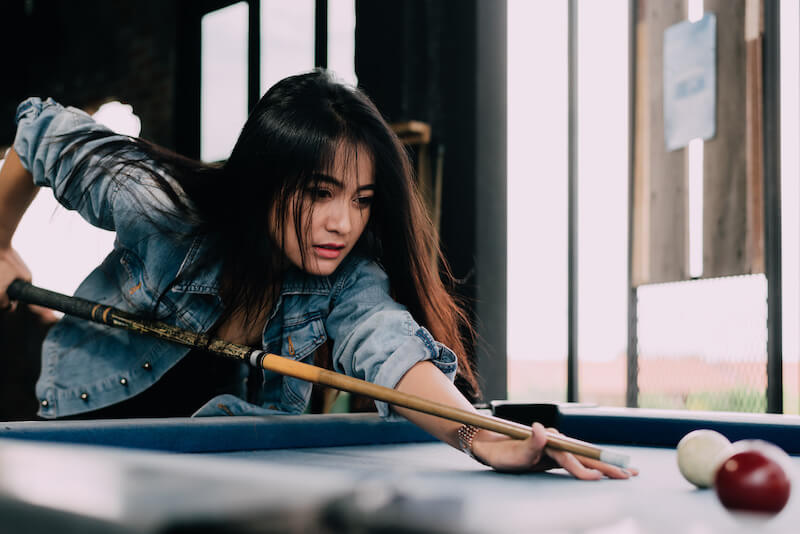 Casa Del Lago is a filled with more than 200 gated community homes. Its location west of Paseo makes it a commuter's dream, offering direct access to Sika Deer Way and Six Mile Cypress Parkway. Cape Coral and downtown Fort Myers are less than twenty minutes away.
The Casa Del Lago neighborhood is a tight-knit group of active residents. Community members enjoy coming together in the 5,000-square-foot clubhouse, swimming in the heated outdoor pool, or playing a game of tennis on one of the neighborhood's two lighted courts.
The neighborhood is two minutes south of Six Mile Cypress Slough Preserve, a wetland ecosystem that spans more than 3,500 acres with several boardwalk trails. Casa Del Lago is also close to Brooks Community Park and John Yarbrough Linear Park.
Homes for sale in Casa Del Lago are beautiful, with many boasting stucco siding and Spanish-tiled roofs. Prices generally range from $400,000 to $700,000, and most properties offer between three and five bedrooms and at least two bathrooms. Living space ranges from 2,000 and 3,000 square feet.
Casa Del Lago Amenities
Fitness center
Publix
Billiards room
Various athletic courts
Southern Fresh Farms
Cross Creek Country Club
Whole Foods
Fancy's Southern Cafe
Cypress Lake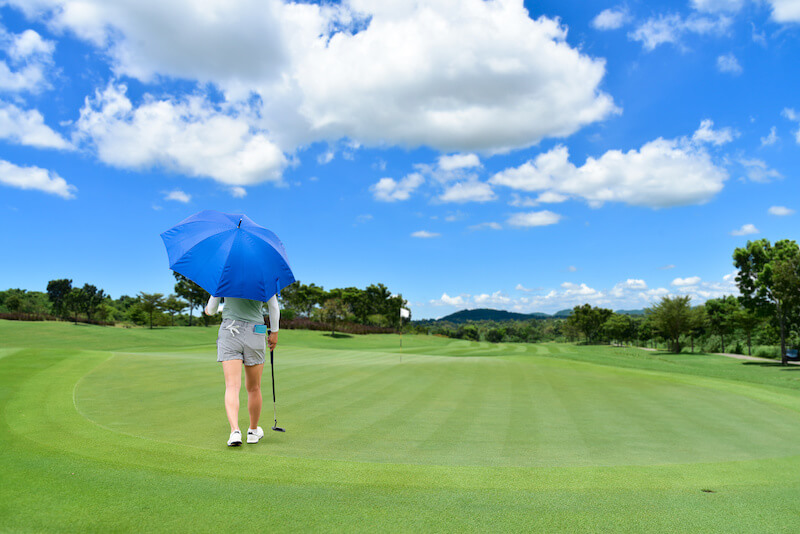 Cypress Lake is an unincorporated community in Fort Myers with nearly 12,000 residents. The neighborhood is situated between Calusa Palms and the Reflection Lakes community and is bordered by McGregor Boulevard.
The neighborhood is a scenic place to call home, and it is especially popular with golf lovers. Cypress Lake Golf Club is home to a meticulously-maintained course and also offers lounge rooms, locker rooms, a snack bar, and full-service dining for members and guests. Other excellent golf courses in Cypress Lake include Golfview Golf & Racquet Club and Myerlee Country Club.
Several schools are located in Cypress Lake, including Cypress Lake Middle School and Cypress Lake High School. These public schools are both a part of the Lee County School District. Nearby, the Canterbury School is a private school serving preschool through 12th grade, and Florida Southwestern Collegiate High School is a neighborhood charter school.
Prices for Cypress Lake real estate are accessible for a wide range of budgets. Prices generally start as low as $175,000 for a quaint, two-bedroom home with over 1,000 square feet of living space. Homes are rarely seen listed in Cypress Lake for more than $800,000.
Cypress Lake Amenities
Dollar General
Tres Amigos Taqueria
Sonic Drive-In
CIBO
Walmart Neighborhood Market
The Melting Pot
Prawnbroker Restaurant and Fish Market
Crown Colony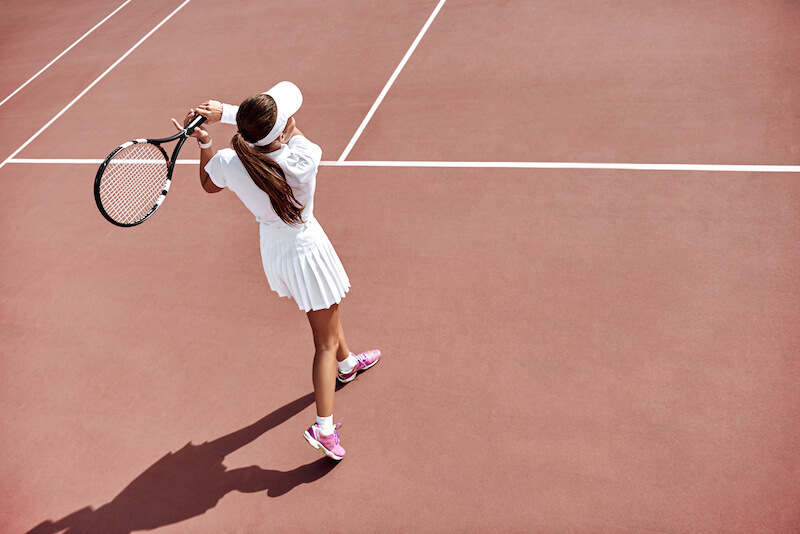 Golfers will love the cozy and intimate Crown Colony community, located on Winkler Road Extension in south Fort Myers. The neighborhood is more than 400 rolling acres and features beautiful single-family homes amidst a backdrop of lush nature and beautiful lakes.
Golf and social memberships are optional in Crown Colony, but many residents choose to take advantage of the private course designed by expert Ron Garl. The neighborhood's clubhouse offers 18,000 square feet of space for events, activities, and dining. In addition to golf, members also enjoy regularly scheduled games of bridge, Texas Hold 'em, and Mah Jongg.
The community is also less than twenty minutes from several beaches, including Lover's Key and Four Freedoms Beach. Local dining hotspots LYNQ and Skip One 41 are about a ten-minute drive for most residents.
Homes for sale in Crown Colony typically range in price from $600,000 to $1,250,000. The properties here are fairly similar in size and exterior aesthetic, giving the neighborhood a pleasantly cohesive appearance. Most properties have between three and four bedrooms, multiple bathrooms, and up to 3,000 square feet of living space.
Crown Colony Amenities
Clubhouse
Heated swimming pool
Fitness center
Spa
Tennis courts
Pro shop
Esplanade Lake Club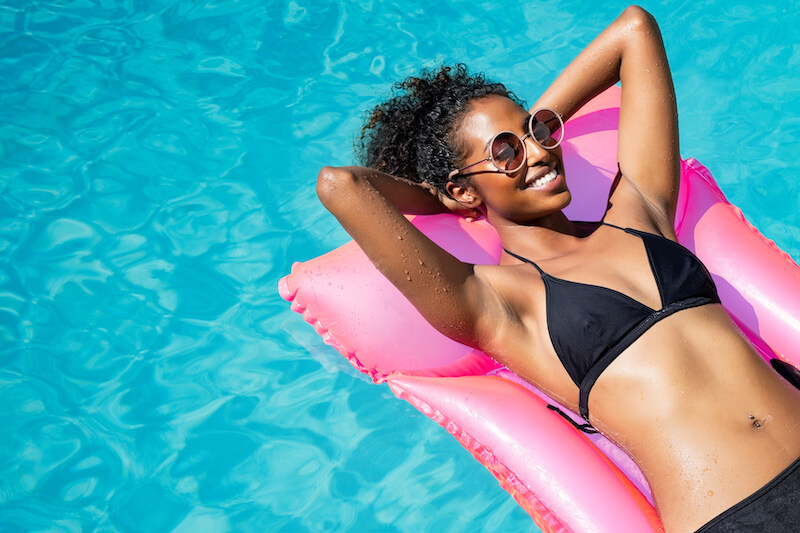 Esplanade Lake Club is another resort-inspired community developed by the well-reputed home builder Taylor Morrison. This beautiful lakeside community is built on close to 800 acres and sits directly on Lake Como, a 352-acre lake that provides plenty of aquatic activity and waterfront property.
In addition to all the in-house amenities that Esplanade Lake Club offers, it's also near several popular shops and restaurants. Residents can travel south down Alico Road and arrive at establishments like Twin Peaks, Cheddar's Scratch Kitchen, and Miller's Ale House.
Homes for sale in Esplanade Lake Club are villa-inspired properties that borrow attributes from Tuscan and Californian architectural styles. Prices vary greatly and generally range from $600,000 for a two-bedroom home to over $2,000,000 for a 3,000-square-foot home.
Properties in Esplanade Lake Club also benefit from being equipped with the TM Livewell system. TM Livewell features and products are installed in every Esplanade Lake Club property at no additional cost and provide cleaner air, water, and less potentially harmful chemicals.
Esplanade Lake Club Amenities
Resort-style swimming pool
Bahama Bar and Grille
Koquina Sand Spa
Athletic courts
Kayak launch
Watermark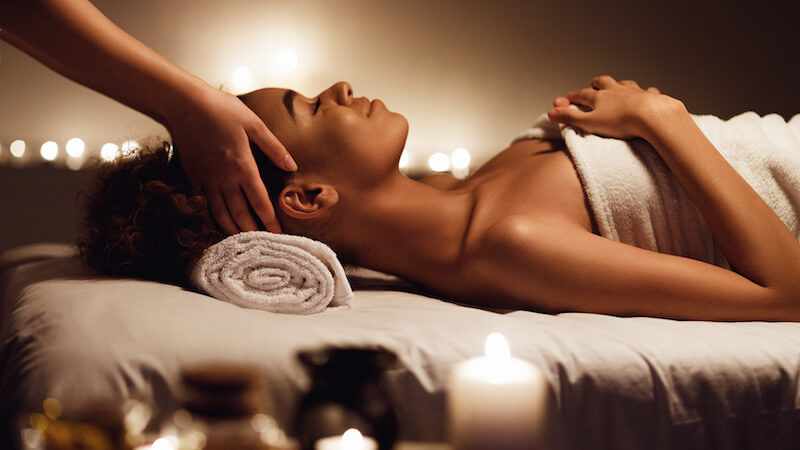 Watermark is a tightly-knit and scenic community located in southeastern Fort Myers. Its more than 100 acres are home to four breathtaking lakes, which provide prospective homebuyers with plenty of waterfront property to choose from. These lakes also allow for recreational activities like fishing, kayaking, swimming, and sunbathing.
The neighborhood is located on Watermark Boulevard and is a short drive from Colonial Boulevard and Interstate 75. It's also less than five minutes from Heritage Palms Country Club, where Watermark residents can enjoy over 800 acres of a meticulously-maintained course, and pickle ball, tennis, and group fitness classes.
There are plenty of restaurants and entertainment options less than a five-minute drive from Watermark. El Gaucho Inca and Stevie Tomato's Sports Page are popular local haunts, and the Cypress Woods Shopping Center is less than five minutes away.
Watermark was created by Neal Communities, a company whose mission statement is focused on the production of high-quality and long-term developments. New construction homes are common in Watermark, and when the neighborhood is complete, there will be close to 300 homes.
Watermark real estate thus far is made up of spacious and beautiful homes, with prices generally in the $400,000s–$600,000s. Most properties have at least three bedrooms and two or more bathrooms. Interior living spaces are up to 2,500 square feet.
Watermark Amenities
Clubhouse
Swimming pool
Spa
Fitness center
Athletic courts
Community fire pit
Buckingham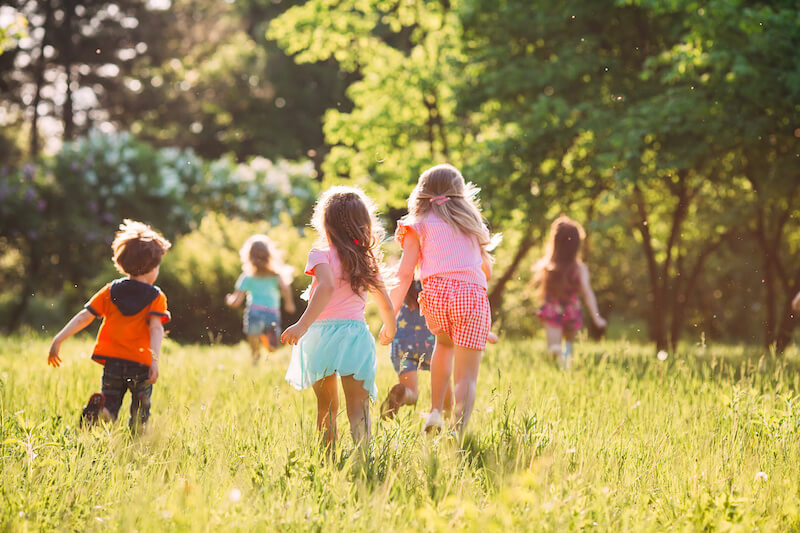 Buckingham is a unique neighborhood in northeast Fort Myers. Residents appreciate the neighborhood for its rural character and bucolic charm. It has a population of more than 4,000 residents and is home to the historic Buckingham School.
Despite feeling far removed from city life, Buckingham is a convenient neighborhood for commuters. Buckingham Road and Orange River Boulevard are major thoroughfares running through the neighborhood. Cape Coral and downtown Fort Myers are 35 and 20 minutes away, respectively.
Buckingham is lush with parks and green space, and Hickory Swamp Preserve, Buckingham Trails Preserve, and Buckingham Community Park are all located in the neighborhood. Kohl's, Publix, and Walmart Supercenter are a quick, five-minute drive.
Homes for sale in Buckingham are typically single-family properties with beautifully landscaped frontage and spacious backyards. Prices usually start at $300,000 and typically don't rise above $1,500,000, so the neighborhood is accessible to a wide range of budgets. Homes have anywhere from two to six bedrooms, and it's not uncommon to see interior living spaces up to 4,000 square feet.
Buckingham Amenities
Buckingham Blues Bar
Florida Gulf Coast University
Happy Dogs Ranch Resort
Hams Marsh
La Casa Toscana
WildBlue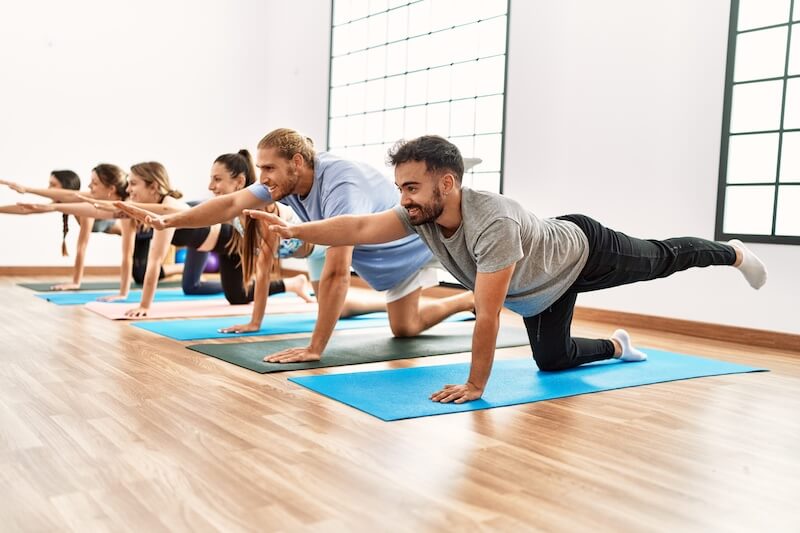 WildBlue is a unique community south of Fort Myers. The neighborhood is a popular option for prospective homebuyers for its convenient location and excellent amenities. Residents of WildBlue are within an easy drive of Interstate 75 and U.S. 41, and Cape Coral and downtown Fort Myers are roughly thirty minutes away.
This master-planned community is breathtaking, spanning more than 3,000 acres of rolling green space. More than 800 of these acres are occupied by freshwater lakes. Residents can enjoy activities like fishing, kayaking, and boating practically from their own doorstep.
Residents are also just a ten-minute drive from the Gulf Coast Town Center, an outdoor shopping mall with more than 100 stores. If that wasn't enough, there are beautiful beaches just a few miles away. Barefoot Beach and Lover's Key are two particular local favorites, with visitors appreciating their silky sands and relaxing atmospheres.
WildBlue is the beautiful outcome of a collaboration between four well-respected local builders: Pulte Homes, Lennar, WCI, and Stock Development. The result is 1,100 homes that manage to seamlessly blend aesthetics with functionality.
This well-designed combination creates an environment that residents enjoy coming home to. WildBlue real estate prices generally range from $400,000 to $4,000,000, so homebuyers can choose from a wide range of options.
WildBlue Amenities
Resort-style swimming pools
Clubhouse
Fitness center
Athletic courts
Fort Myers Provides the Best of Florida Living
With so many great neighborhoods in Fort Myers, it can be difficult for prospective homebuyers to choose. There is something for everyone here, whether they search for a relaxing oasis or an action-packed abode. No matter what is on a prospective homebuyer's wishlist when moving to Fort Myers, there is no doubt they will find something to love in one of these excellent neighborhoods.