Soak Up the Sun in the 8 Best Neighborhoods in Naples, Florida
Posted by Marcus Larrea on Tuesday, December 20, 2022 at 9:25 AM
By Marcus Larrea / December 20, 2022
Comment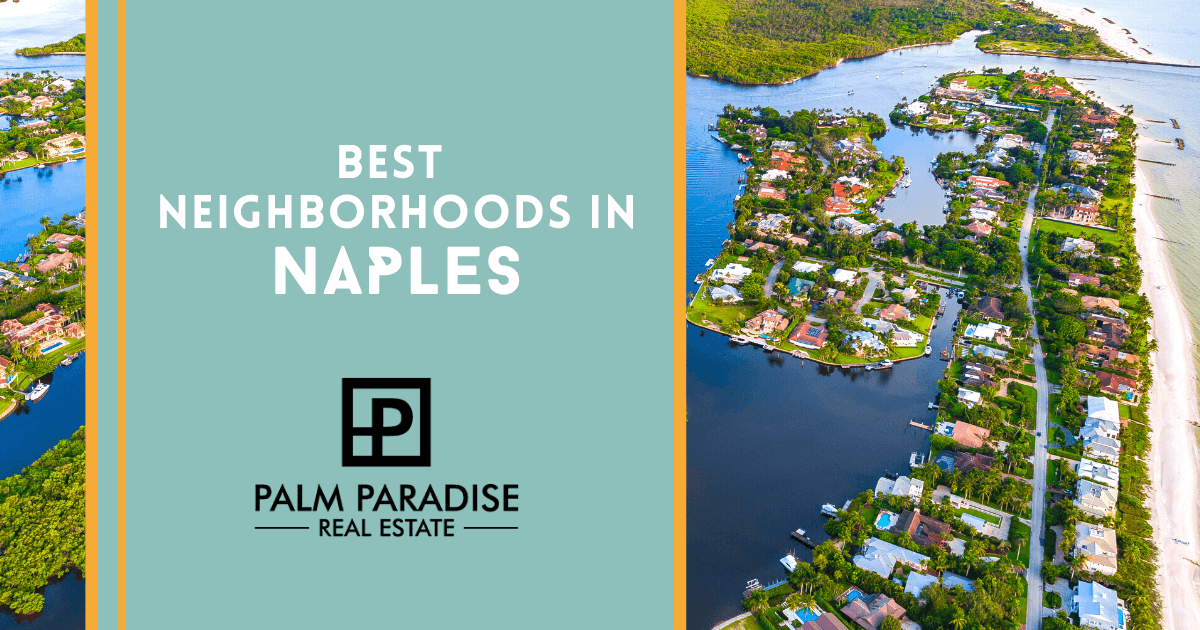 Naples is a city of about 20,000 people and the county seat of Collier County, Florida. It is part of the Naples-Marco Island Metropolitan Statistical Area, which has about 325,000 residents. In the city's earliest days, settlers found the area as beautiful as Naples, Italy, and decided to give the area the same name. Today, the city of Naples is still a stunning waterfront community with a strong economy and many fun things to do outdoors. As such, the city is home to a plethora of excellent neighborhoods. Thinking about moving to Naples? Keep reading to find an overview of the best neighborhoods in the city.
All Roads Lead to the Beach in the Olde Naples Neighborhood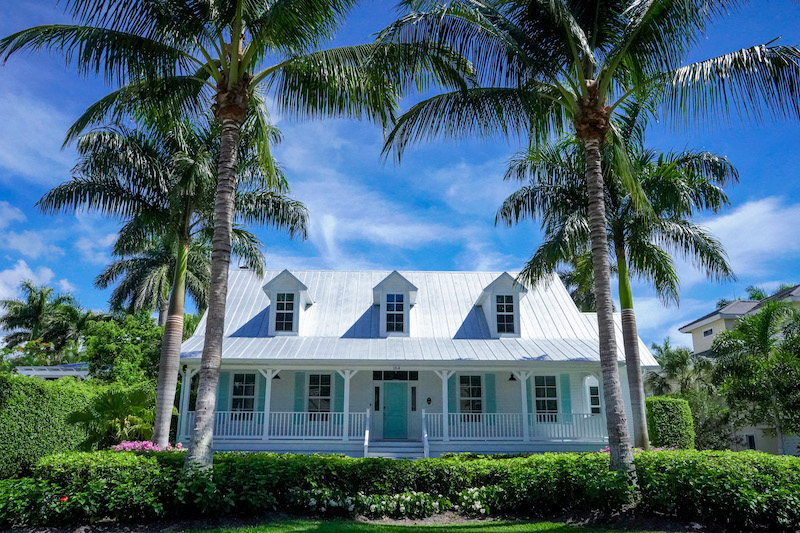 Olde Naples Amenities
Concerts and outdoor art exhibits on weekends in certain seasons
Sugden Community Theater and the Naples Players
Pristine Gulf beaches
Homes are within walking/biking distance of hundreds of shops, nightlife venues, and restaurants
The Olde Naples area contains the downtown historic district and includes both city and beach lifestyles. It runs east to west from 15th Avenue to South Gulf Drive and north to south from Tamiami Trail/9th Street South and Naples Bay to the Gulf of Mexico. The neighborhood includes Palm Cottage and the Naples Pier. Almost every avenue in the neighborhood ends with beachfront access, and coconut palms characterize the neighborhood.
Housing in the neighborhood varies and includes Naples waterfront homes, elegant mansions, and modern, downtown condos. Building styles include Mediterranean, Old Florida, and modern. Zoning rules limit waterfront residences to single-family homes. Prices range from about $300,000 to more than $27 million.
The neighborhood has a plethora of shopping, dining, and entertainment options, especially along Fifth Avenue. More than 70 retail stores and restaurants, including theaters and world-class museums, are on this street. Chops City Grill and Bistro 821 are two examples. Third Street South also has about 100 shops and restaurants. Tin City on the waterfront is a unique shopping experience, and a farmer's market takes place on Saturdays.
Aqualane Shores: A Historic Waterfront Community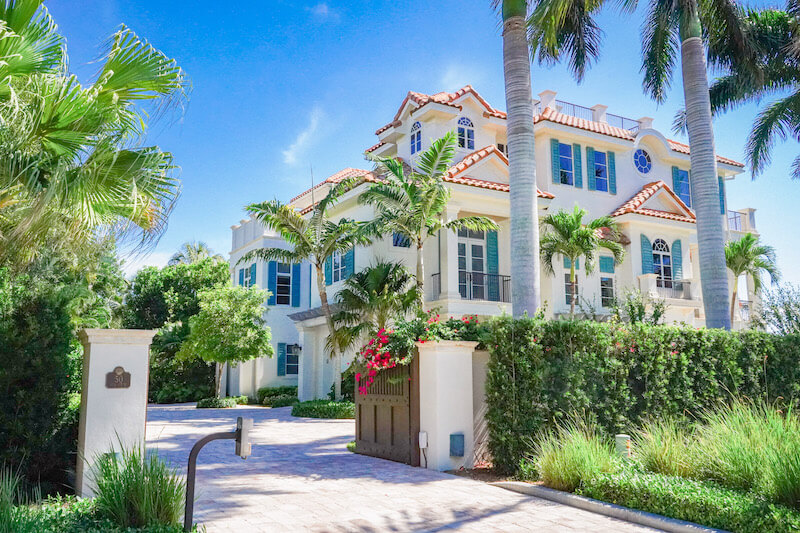 Aqualane Shores Amenities
Waterfront
Deep canals make boat navigation easier
Gulf beaches 200 yards west
Wide coves and passages
The Aqualane Shores neighborhood, founded in the 1950s, is one of the oldest waterfront communities in Naples. Its 300 acres are set between Olde Naples to the north and Port Royal to the south. It stretches from the Naples Yacht Club and 15th Avenue to a few blocks south of 21st Avenue, north of Galleon Drive. It has palm trees and deepwater canals, which provide easy access for boats.
Properties range from 2,500 square feet to more than 10,000 square feet, and many have private docks. Various architectural styles are in the neighborhood. These luxurious waterfront homes typically cost between $5 million and upwards of $17 million.
The neighborhood is residential. Most homes are within walking distance of the shops and restaurants at Third Street South, including a farmer's market, wine stores, cafés, and restaurants. The Old Naples Pub is a popular hangout just off the pier in the Third Street South Mall. Sea Salt is an elegant Italian restaurant there.
The Moorings Neighborhood Has Direct Access to the Gulf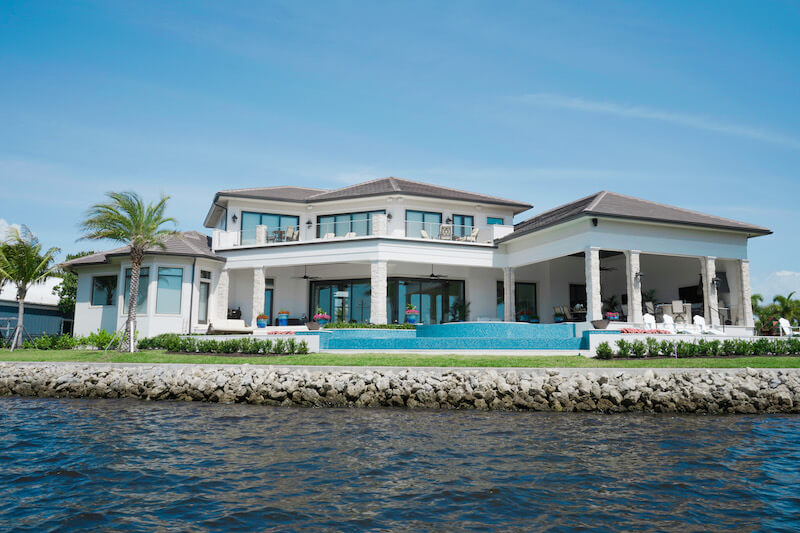 The Moorings Amenities
Mooring's Country Club with an 18-hole golf course
Mooring's Property Owners Association membership, which provides private access to beaches
Natural beauty and shimmering views
Near shops and restaurants
Moorings is located on 800 acres of land plus waterways. It has direct access to the Gulf of Mexico. Its western boundary is 1.5 miles of white sand beaches; its eastern edge is Tamiami Trail. Its northern boundary is Binnacle Driver, and its southern boundary is a quarter-mile south of Golden Gate Parkway. A developer originally bought the property in 1957.
About 4,000 single-family homes and Naples condos are in the neighborhood. Single-family homes are inland but not far from the beaches. Single-family homes range in size from about 3,200 to 5,000 square feet, and condos range from about 900 to 3,000 square feet. Home prices span between $1 million and $12 million.
The Moorings is a residential neighborhood; however, retail is located outside the community and across Tamiami Trail at Coastland Center. Coastland Center features chain department and specialty stores, such as Dillard's and Aeropostale, and local shops such as Coastland Center LP and Vourla Mediterranean Café.
Coquina Sands: A 1960s Neighborhood With Modern Comforts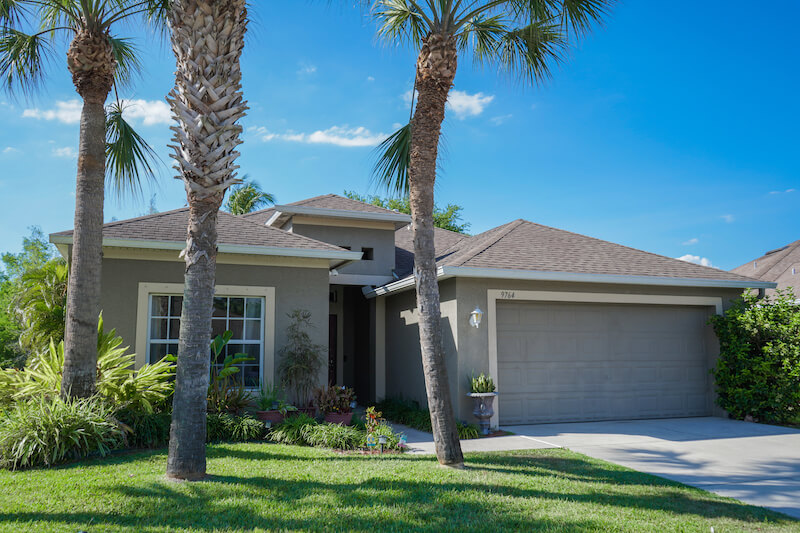 The Coquina Sands area is one of the oldest communities in Naples. Development began in the 1960s and continued until the mid-1980s. The neighborhood is bounded by South Golf Drive on the south, Orchid Drive on the north, and the North Tamiami Trail (US 41) to the east.
The neighborhood features large single-family homes with large lots. Many of them are Naples homes with swimming pools or private docks. A lot of the older estates have been renovated or replaced with homes with modern conveniences. The neighborhood also contains several beachfront and bay-front condos, ranging from 800 to 4,000 square feet. Home prices vary widely and can usually be found between $1 million and $5 million.
Several restaurants and cafes are within the neighborhood, including Caffe dell'Amore and First Watch.
Beachfront Bliss Awaits in the Park Shore Area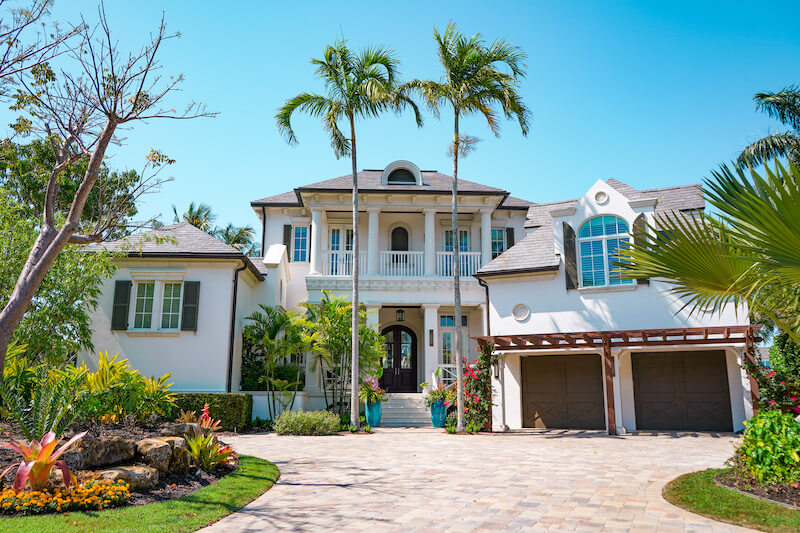 Park Shore Amenities
Beachfront
Dining and shopping within the neighborhood and nearby
Stunning views
Park Shore Beach Park
The Park Shore neighborhood is located between the Gulf of Mexico and the Tamiami Trail and was the first planned unit community in Florida. Construction began in the neighborhood in 1964, and the first homes were built in the 1970s. Several neighborhoods make up the community, including Belair, The Mews, and Casa Mar. Venetian Villas is on a manufactured island extending into the bay off Gulf Shore Boulevard.
Park Shore is both a beachfront and waterfront community. It includes both inland and waterfront houses, townhomes, and condominiums. Architectural styles include Bermuda and Mediterranean villas. Some have private pools or are built around lakes. Prices range from $500,000 to more than $16 million.
At the center of the community, the Village Shops on Venetian Bay features waterfront shops and restaurants. T-Michael's Steak and Lobster House is a fine dining restaurant; MiraMare provides authentic Italian cuisine. Examples of shops are A Horse of a Different Color gift shop and Whispers of Naples jewelry and clothing. The Waterside Shops are opposite the community's north end.
Find New Homes and Large Lots in the Pine Ridge Community
Pine Ridge Amenities
Large, estate-sized lots
Clam Pass Park nearby
Homes for most budgets
Wooded community near the beach
The Pine Ridge neighborhood is located across from Pelican Bay on U.S. 41. Its borders are Pine Ridge Road on the south, Vanderbilt Beach Road to the north, and Goodlette Frank Road to the east. It's a wooded setting with pine trees and small lakes. A real estate company, ATTOM Data Solutions, has ranked the neighborhood the best neighborhood in the United States based on factors such as affordability, home price appreciation, and taxes.
The neighborhood features single-family homes and estate homes on large lots, some with horse farms. Some are new construction homes here as well. Home prices range from the mid $200,000s to more than $15 million.
Pelican Place, a small mall, and several shops are along Pine Ridge Road, including Exquisite, a boutique, and Suite Luxury, a linens shop. The neighborhood also is close to the Waterside Shops, a mall anchored by Saks Fifth Avenue.
Port Royal: A Luxe Gated Community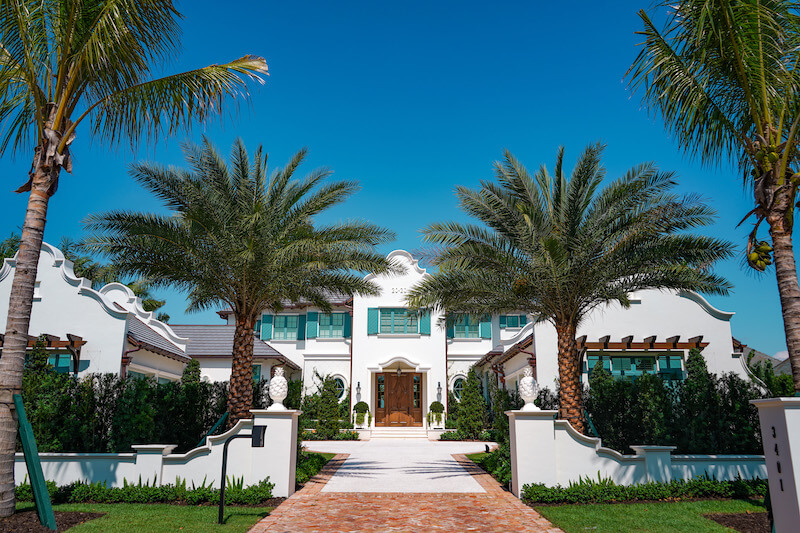 Port Royal Amenities
Deepwater canals that accommodate large ships
Beachfront homes with stunning views over the Gulf
Port Royal Club, which provides recreational, dining, and entertainment options
On-site security specialists
The Port Royal area is a waterfront community south of downtown and accessible by land only via Gordon Drive, but easily accessible by boat. Its deepwater bays can accommodate yachts and sailing ships. Gulf of Mexico access is through the Gordon Pass. Port Royal began as a dream John Glen Sample in the 1940s. Sample, owner of the Dancer-Fitzgerald-Sample advertising agency that originated the concept of radio soap operas, reportedly told the Miami Herald that, "My ambition is to make Port Royal the finest place in the world to live."
All 500 homes on Port Royal are estate homes, and each is unique. Almost all are adjacent to the deepwater canals, and many are right on the beach, where they provide unobstructed views of Gulf sunsets. The typical home value is more than $10 million, and some are offered only through private sales.
Residents can dine in the community at the Port Royal Club. Dining and shopping opportunities outside the neighborhood but nearby are at Tin City and include The Riverwalk seafood restaurant and Osprey Fashions. Port Royal offers some of the most desirable gated community homes in Naples.
Pelican Bay Boasts Awesome Neighborhood Amenities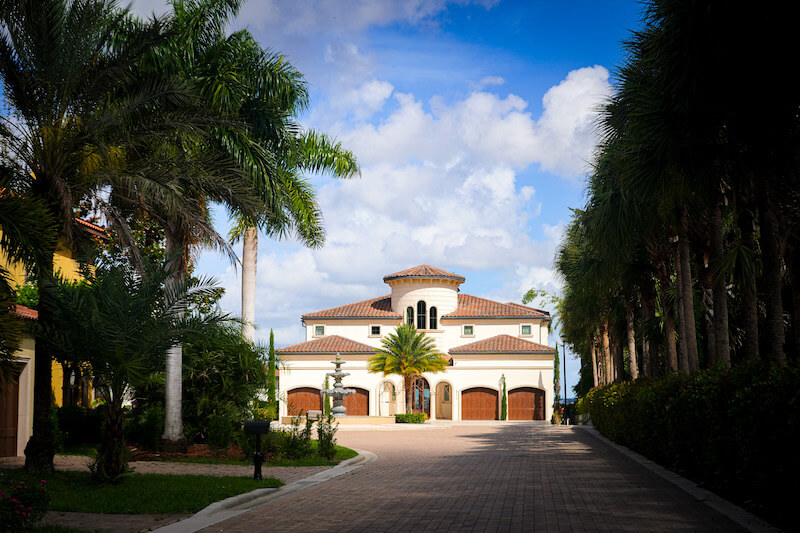 Pelican Bay Amenities
43 acres of recreational areas
25,000 square foot Community and Fitness Center
2 tennis centers
Three private nine-hole golf courses
Use of sailboats and kayaks
Beach
The Pelican Bay neighborhood is a waterfront and beachfront community south of Vanderbilt Beach Road, north of Pine Ridge Road, and east of Tamiami Trail. Its anchors are the Ritz Carlton, Naples Grande Beach Resort, Waterside Shops, and The Marketplace and the community includes 2,300 acres and 60 neighborhoods. It has 2.5 miles of Gulf Coast beaches. It also has coastal mangrove forests and nature trails.
The area features condos, gated community homes, and luxury estates. The typical value of homes is between $500,000 and $25 million.
Several restaurants are within the community, including The Catch of the Pelican and Aura. The Mercato "Main Street" district is on the community's eastern perimeter. Mercato features shops, restaurants, coffee shops, professional services, and cinemas. A large Whole Foods Market is an anchor there.
Discover the Best Neighborhoods in Naples
Naples is a beautiful community with pristine Gulf Beaches, beautiful sunsets, and opportunities for boating, kayaking, and nature walking. It has several lovely communities. For those who love history, there's Olde Naples. Those who want wooded areas and room for houses might choose Pine Ridge. Those seeking isolation might choose Port Royal; those who seek recreational opportunities might choose Pelican Bay.
Communities in Naples also feature various home types, sleek condos, luxury estates, and new construction homes. People flock to these neighborhoods to enjoy beach access and private docks. Tour the best neighborhoods in Naples today to find the perfect fit.