8 Must-Have Pool Accessories That Make Your Backyard More Fun
Posted by Marcus Larrea on Monday, May 9, 2022 at 10:15 AM
By Marcus Larrea / May 9, 2022
Comment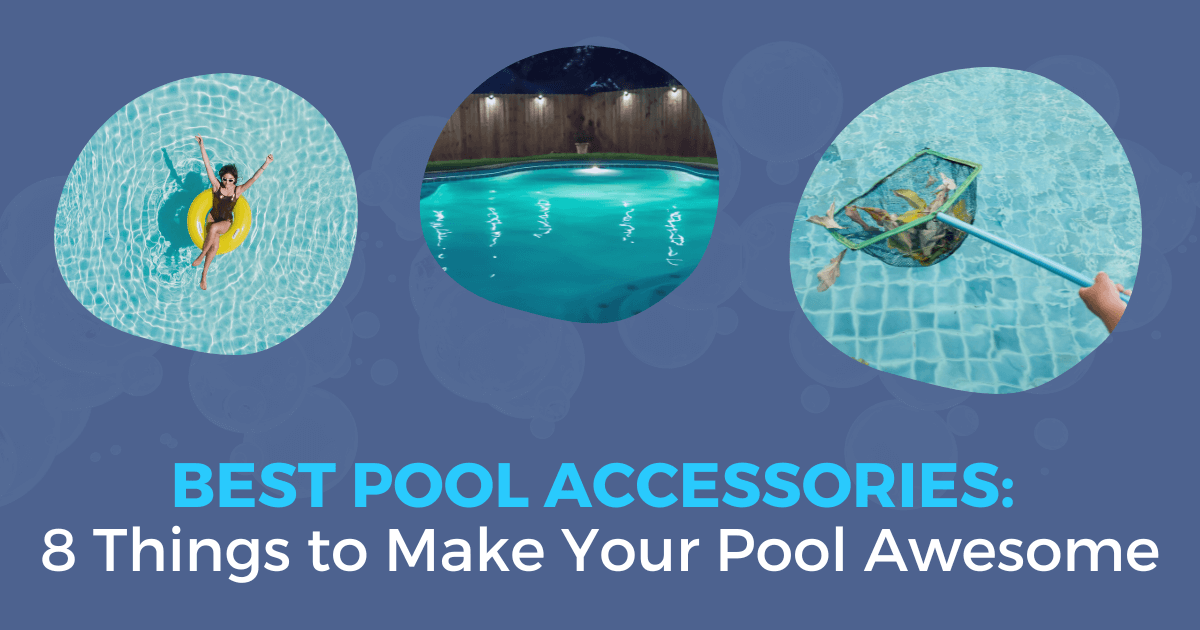 Not many backyard additions have as much potential to promote good times, gatherings, exercise, and a place to relax as a private pool. A home with a pool makes it a breeze to float warm days away with a cool drink, take a refreshing swim, or entertain guests. However, using and maintaining a pool becomes even easier when homeowners invest in a few key poolside extras. Read on to dive into some of the must-have pool accessories that will enhance any backyard pool experience.
Have Plenty of Floating Entertainment
What's more exciting than having a few pieces of floating furniture and games around the pool to encourage people to get in the water? Increasing the joy homeowners get out of a pool is an easy way to increase the pool's value. Of course, there are traditional rafts, but today's options have tremendously expanded the possibilities for homeowners with pools. Beyond flat floats, there are fun-shaped inflatables like unicorns, swans, and even some fruit and food-inspired floats.
Other options include chair-style recliners, pads that hold more than one person, and mesh seats that submerge the lower half of the body in the water. Add a few floating drink holders to stay hydrated without leaving the pool. Love games and competition? Check out the array of floating game tables and floating nets ideal for pool volleyball or badminton competitions.
Install Outdoor Lighting for Safety & Ambiance
The average backyard has landscaping and certain decorative features surrounding the pool area. Trees, decks, fountains, and gardens can still stand out and add to the space's ambiance with the proper outdoor lighting around these elements. While it's most important to ensure that directional spotlights are in place to light the pool itself for safety reasons during nighttime use, a few other places can also be showcased with lighting, including:
Steps
Paths and Walkways
Water Features, Statues and Decorations
Perimeters and Seating Areas
Patios
Trees and Plants
Garden Beds
Lights embedded in stairs and gardens, around the property's perimeter, high in trees, and along walkways can make the backyard pool design beautiful and functional. Beyond aesthetics, lighting up these areas helps prevent people from tripping and falling after dark.
Homeowners can have complete control over their setup by installing a smart outdoor lighting system with a physical control panel or an app-connected one. These allow lighting in different areas to be turned on, off, and dimmed, and certain types of LED strands can be commanded to perform light shows and change colors.
Protective Pool Covers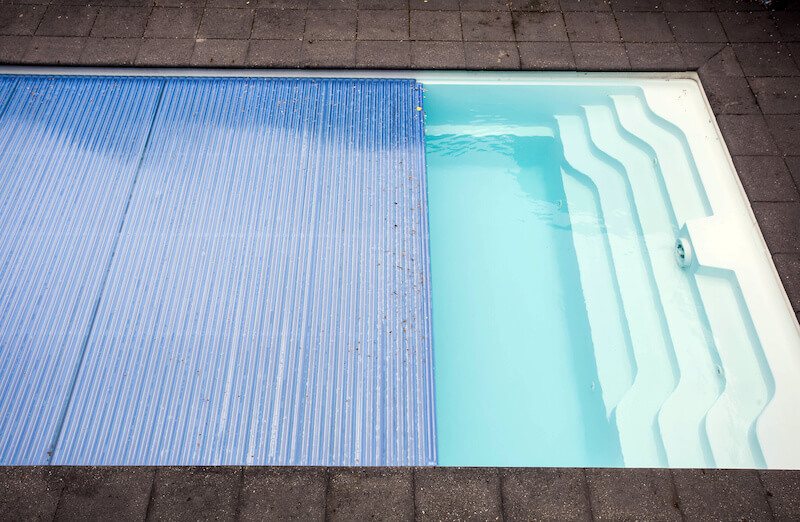 Pool owners can boost safety while keeping debris in the pool to a minimum with a protective cover. Different pool covers have different features, so doing a bit of research is necessary when buying one. Ideally, owners will invest in one that best meets their needs and their environment.
Some of the more common and affordable options are mesh and bubble safety covers for pools. Mesh covers effectively keep most leaves and debris out of the water and offer a good deal of protection by keeping people and pests out of the pool. Bubble covers are relatively thin and feature heat-absorbing bubbles that can increase the heat in a pool up to eight degrees on sunny days.
Those desiring safety, protection, and convenience in a pool cover should consider investing in an automatic pool cover. There are vinyl, rubber, and mesh styles that can be retracted by cords and rolled to one side. There are also upgraded options, and there are several benefits of automatic pool covers. These retract on their own with the click of a switch, while app-enabled Bluetooth models are even easier to operate.
There are also in-ground platform pool covers that retract, and they are the best option for keeping pets and people safe around the pool. These can be walked on, making them an impressive yet expensive option. However, they help retain the water's heat, reduce the need to run filtration systems, and can reduce the amount of chemicals the pool requires.
Keep Water Clear with a Pool Vacuum
Whether an above-ground pool or an in-ground pool is in place, there's no getting around needing a vacuum that cleans the bottom of the pool. These scrub the bottom while collecting small debris that settles on the pool floor, and some modes can even wash the sides of pools. Two types of pool vacuums are available: manual and robotic cleaners.
Manual vacuums are great for spot cleaning and general overall cleaning, and they have several heads and options to reach into corners and hard-to-reach spots. These can be time-consuming but are more affordable than the alternative robotic options.
That being said, most pool owners find that robotic pool cleaners are entirely worth the investment. These are most functional when used with in-ground pools and can clean most pools within about three hours without owners doing anything beyond clicking a few buttons and dropping the vacuum in the water.
Pool Skimmers
Pool skimmers are designed to clean the water at the top of the pool, and all pool owners will need at least one style of skimmer. The most basic style is a net or leaf bag attached to the end of a long pole that removes leaves and such from the top of the water—even those stray toys! Above-ground pool skimmers are designed to be hung along the edge of the pool and capture leaves on their own. These slowly draw in water and catch a good deal of debris before they reach the bottom.
However, those with in-ground pools—especially those who have lots of surrounding deciduous trees—may want to invest in an automatic skimmer. Automatic pool skimmers are hands-free and glide across the water to remove leaves and other fallen debris. They tend to have many moving parts, so users will want to keep an eye on them when they're in operation, as they can topple or seize up after encountering large scraps.
Transforming the Backyard Pool Into a Treasured Respite is Easy
With a few key extras in and around the pool, it will be a favorite place to chill out in warmer months for family, friends, and guests. One doesn't need to spend a fortune on these additions, but keep quality and lifestyle in mind when selecting floats, lights, cleaning tools, and poolside accessories to enjoy them for years to come.