3 Interior Design Tips For Villa-Style Homes: Make Your Home Feel Like a Getaway
Posted by Marcus Larrea on Friday, March 25, 2022 at 3:18 PM
By Marcus Larrea / March 25, 2022
Comment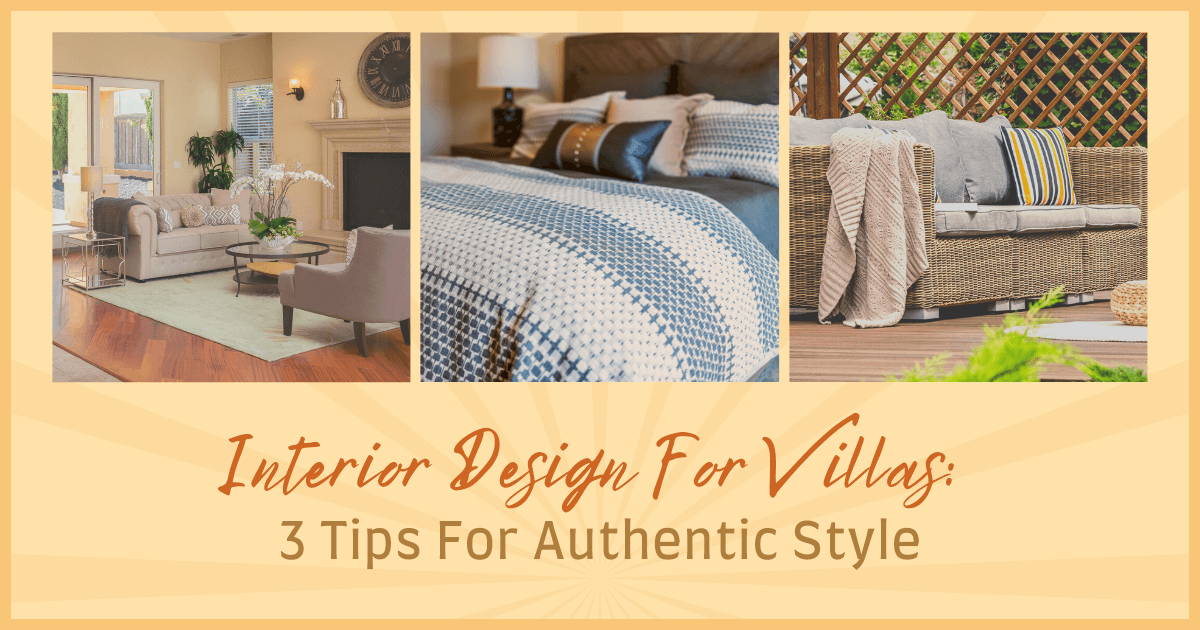 Traditionally, the term "villa" might evoke visions of a grand home set in the midst of productive Tuscan acreage filled with olive trees or grapevines. Some people would think of a multi-bedroom beachfront cottage as an enticing villa home, while others might have dreams of a mountaintop vacation retreat within walking distance of a ski area's chairlift.
Still others—along with a growing number of real estate professionals and builders—point to new construction communities that feature on-site amenities such as a clubhouse and swimming pool, tennis courts, and a golf course as "villa-style" living for the modern age. But whatever a homeowner defines as the characteristics of a villa, getting the decorating details just right is important to complete the experience.
Whether you're looking for the feel of a Mediterranean-style paradise or a resort-style getaway, read on—we've got home decor ideas and design tips for villa homes to get the atmosphere you're dreaming of.
How to Make Your Home Feel Like an Italian Villa
Italian-inspired decor lends a touch of warmth, elegance, and romance to any home. It helps, of course, to have a view of rolling hills and nearby homes with clay-tile roofs—some villa communities are even built with that style in mind!—but a homeowner can achieve this style in any community by turning their attention to the interior.
Use neutral sun-kissed beige tones for the walls, adding accents of sienna, mustard, and olive, with perhaps a touch of red grape or aged brick colors as accents. Fill the walls with classic art, such as portraits or landscapes in old wood frames, and add a mirror in a carved gold frame to bounce natural light around interior spaces. In the kitchen, patterned ceramic tile in classic blue and yellow or a ceramic mosaic is perfect for the backsplash. Install classic Italian tiles for the bathroom floor. Seek out colorful accessories with a continental ambiance. Look for kitchen accessories with themes of lemons, limes, pears, and grapes. Add a tall wine rack and some old copper or brass candlesticks.
Comfort is key to the villa lifestyle. Use large floor pillows with simple upholstered furniture and colorful throws. Mix wrought iron and wood for accent tables or use a glass-top coffee table. In a bedroom, layer the bed with luxurious down-filled comforters and a multitude of pillows, and place a long, narrow bench at its foot. Keep window treatments simple throughout the home to give a feeling of breeziness, and add comfortable outdoor seating with ample pillows to a patio or porch.
Embrace the Resort Lifestyle for Your Villa Getaway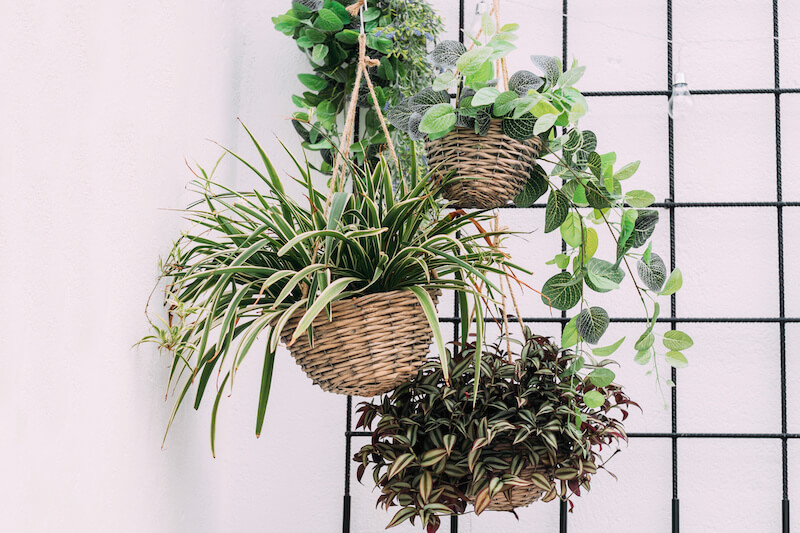 Whether a homeowner's villa is a vacation retreat or a primary residence, keep it simple. Embrace the idea that modern living should be natural, clean, fresh, comfortable, and easy to maintain. Add greenery. Potted plants or interior hanging baskets freshen the air and add sensory appeal. Keep an herb garden in the kitchen window, both for its sensory appeal and its culinary advantages, or install a "living wall" in a bathroom as a nod to modern luxury.
Use muted tones borrowed from nature in the interiors, but add colorful, patterned accessories that are easy to change at will, such as with the seasons or with the homeowner's mood. Focus on lighting that is adaptable for daytime or evening enjoyment, for reading or television, or for whatever activities the occupants enjoy. Bring lots of texture into the home: sleek, smooth surfaces as well as rustic woods, metallic objects, glass art, textiles and ceramics, painted objects, leather books, and unique art pieces.
Owning and decorating a villa is an opportunity to celebrate the homeowner's individuality. Homeowners should bring in elements that lend themselves to comfort and relaxation.
Take Advantage of the Benefits of Your Villa Community
Modern villa communities, no matter where they're located, are typically amenity-rich, offering numerous advantages to residents who are new to an area and want to embrace an active lifestyle. When a homebuyer moves to a planned community, they should plan to take advantage of the myriad opportunities to meet other residents, exercise—whether it's in the pool or on the golf course or pickleball court—explore new surroundings, or participate in new activities.
They should also plan to take advantage of the amenities in their home design—such as views of water features or the fairways. If possible, ensure that the rooms that are used the most frequently—such as the living room, kitchen, bedrooms, or even home offices—are the ones with the best views. Complement the colors outside with the paint colors on the walls to bring the outdoors in just that little bit more. Frame the windows with the perfect curtains, roller shades, or other treatments that draw the eye toward the view rather than obstruct it.
Relax and Enjoy the Villa Lifestyle—Whatever Form it Takes
What was once a seasonal living option only for wealthy Romans who wanted to trade Rome's heat and chaotic activity for more relaxing days in the country has become an appealing lifestyle option for many of today's homebuyers. And, today, villa-style living can refer to vacation homes, townhome and condominium developments, and communities with zero-lot-line single-story cluster homes that have one or more common walls with their neighbors. Such communities spring up in urban areas as well as in the suburbs, and they are popular as 55+ active adult communities nationwide.
In a way, the popularity of new villa-style homes in planned communities is nothing new. They were luxurious retreats in Roman times, a way to escape from the stresses of day-to-day urban life. In some ways, that's exactly what they have become once more, in the context of 21st Century living. Embrace it, enjoy it, and luxuriate in your new villa home.