Cape Coral Schools: Public, Charter & Private Schools in Cape Coral FL
Posted by Marcus Larrea on Tuesday, December 20, 2022 at 7:20 AM
By Marcus Larrea / December 20, 2022
Comment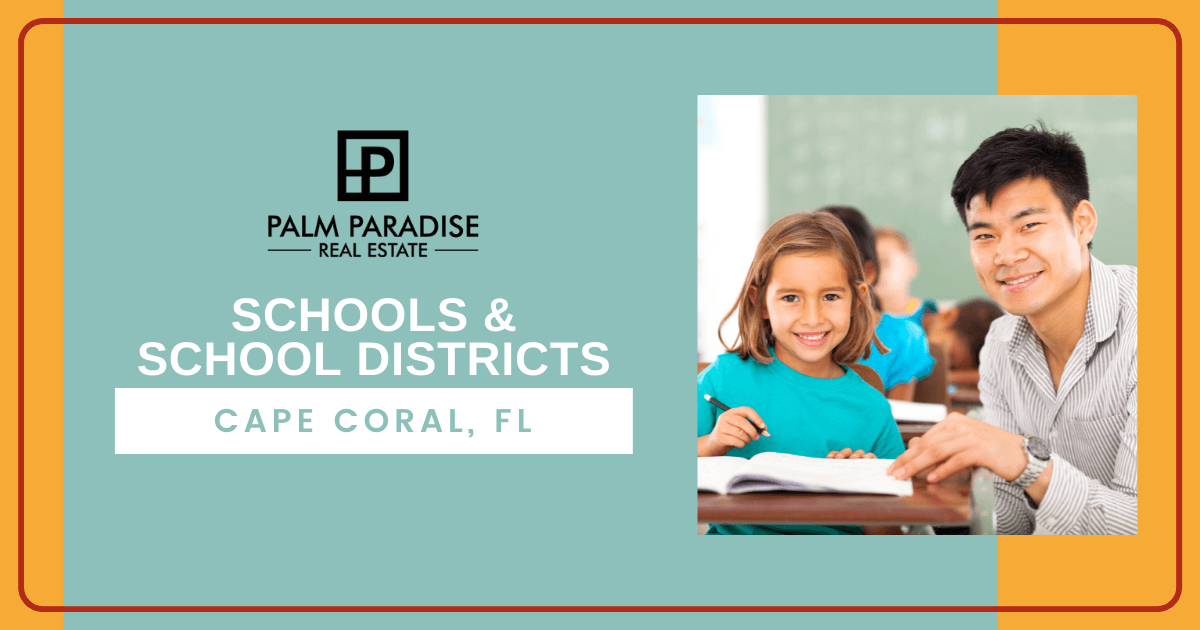 With a population of nearly 200,000, the city of Cape Coral is one of the fastest-growing communities in the country, experiencing a 26% increase since 2010. With navigable waterways covering more than 400 miles, there are plenty of opportunities for new residents moving to Cape Coral to purchase waterfront homes.
With so many new residents, the city is experiencing many possibilities for jobs and education. Keep reading to learn about the schools and educational options in Cape Coral, Florida.
Public School Districts Serving Cape Coral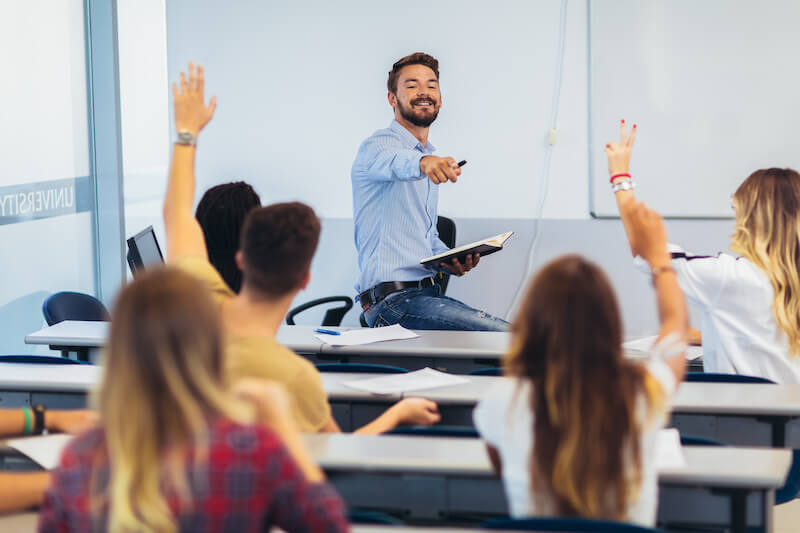 The School District of Lee County is the first step in education for Cape Coral residents. The district provides pre-kindergarten through 12th-grade instruction to around 95,000 students. Over 5,150 teachers on staff offer a student-to-teacher ratio of about 18 to 1. Close to 6,000 staff members work with the district outside the classroom.
As the 32nd largest school district in the country, the district services more than 751,000 residents in Lee County. Students learn at nearly 100 institutions, including 45 elementary, 16 middle, and 15 high schools.
New residents to the district should begin the registration process via email before arriving in the city. In addition to possible wait times, certain documents may be required before enrollment is possible.
Those with longer work schedules may also want to check the before and after school programs for their students. Some institutions have tutoring and recreation-based schedules that begin as early as 6:30 a.m. and end as late as 6 p.m.
In addition to public schools, the district has several other programs and services. The Early Childhood Learning Center can provide free pre-kindergarten for three and four-year-old children. Additionally, Fort Myers and Cape Coral technical colleges can give students a head start toward cosmetology and digital design careers. Finally, Adult and Career Education is an excellent way for those over 18 to get GED and ESOL certificates.
Cape Coral Charter Schools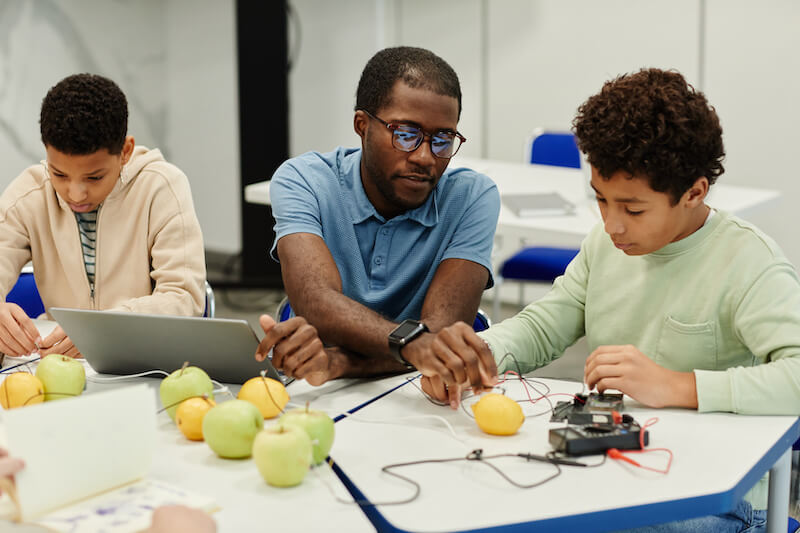 Those searching for a unique experience for young minds may want to consider charter schools. Florida's public schools of the choice model allow individual schools to create innovative programs tailored to students with specific interests. At the same time, local school districts regulate these institutions to ensure high-quality education. Nearly 342,000 Florida students currently attend charter schools.
The School Board of Lee County ultimately regulates all charter schools in Lee County. However, each institution is a nonprofit controlled by a governing board. While these academies are free to the public, they utilize an application process, and students could be wait-listed. New residents are encouraged to research organizations and begin the admissions process as soon as possible.
Athenian Academy has about 90 students enrolled in grades kindergarten through 8th and is the country's first Greek immersion charter school.
Mid Cape Global Academy is another K-8 institution within the community with just over 650 students. As a globally focused organization, they prepare students to operate and interact with people worldwide.
Older students may want to consider City of Palms Charter High School. With about 165 students, they provide instruction for grades 9 through 12.
Gateway is one of the larger elementary charter schools in the region, with 1,049 pupils. They believe in developing the whole student, including a mentoring and mentee structure.
With more than 20 local charter schools managed by the district, it's not hard for students to find an institution with matching interests.
Cape Coral Private Schools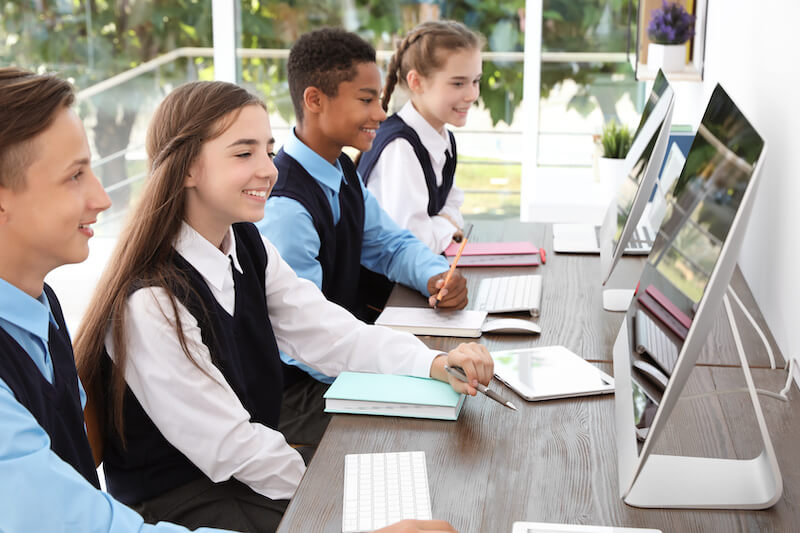 Cape Coral currently has about 14 private schools with just over 1,500 students.
St. Andrew Catholic School provides religious-based instruction for about 340 students in grades pre-kindergarten through 8th, operating as a coed institution with a student-to-teacher ratio of 16 to 1. Cape Coral Christian School is another religious-based academy with about 146 pupils in pre-kindergarten through 12th. This option is coed with a student-to-teacher ratio of 13 to 1.
As the name indicates, Young Explorers Early Learning Center provides a strong educational foundation for grades pre-kindergarten through 1st. They have about 165 students and admit students on a rolling basis.
Little Piece of Me Montessori serves about 33 pupils in grades pre-kindergarten through 8th. The institution tailors its education program to the interests and understanding of each child rather than focusing on grade level.
Colleges & Universities Near Cape Coral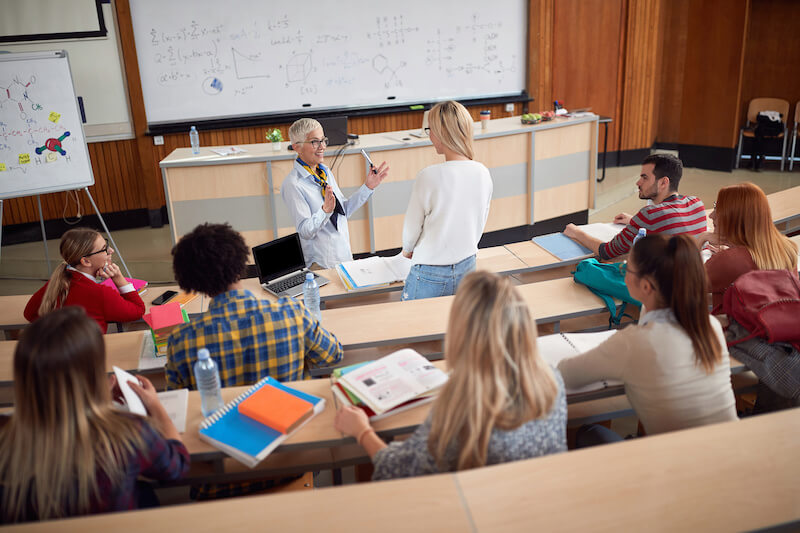 Cape Coral offers three higher educational institutions within driving distance. Florida Gulf Coast University is in the nearby city of Fort Myers, with a driving distance of just over 35 minutes. The public university has about 16,000 students enrolled in 63 undergraduate, 26 master's level, and seven doctoral programs.
Florida Southwestern State College has several campuses in the area, including one in Fort Myers. This institution offers professional certificates, associates, and bachelor-level degrees.
Cape Coral Technical College is the city's only higher learning organization. The school offers career-oriented instruction in practical nursing, veterinary assistance, and network systems administration.
Discover Schools in Cape Coral
The Cape Coral community provides a variety of educational experiences to suit minds from birth to adulthood. Cape Coral is a great place to build a career or a better life through learning.