What Is a Villa? 4 Common Characteristics of Villa Architecture
Posted by Marcus Larrea on Wednesday, March 30, 2022 at 8:05 AM
By Marcus Larrea / March 30, 2022
Comment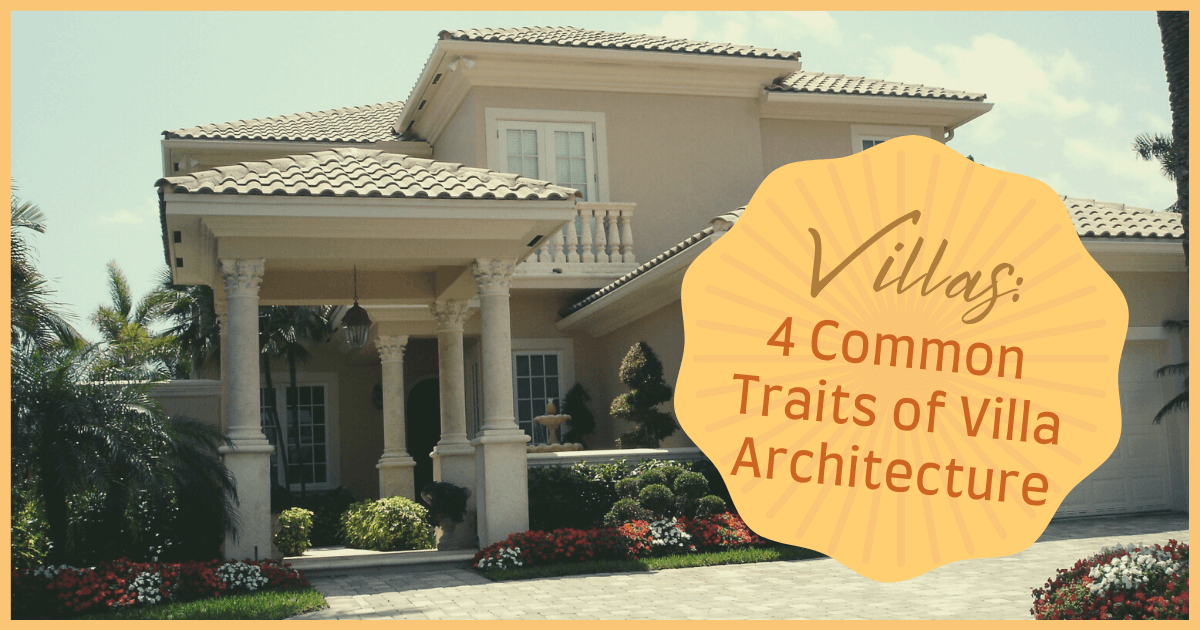 The term villa may conjure images of an Italian-style country home with a long driveway and a courtyard at the front of a house that sits amid a picturesque vineyard. A villa may also bring to mind a townhouse or condominium with a shared wall and a small, open courtyard in the front.
Villa-style homes have distinct characteristics, but often there is difficulty defining this architectural type. To understand what a villa is in the current real estate market, read on to learn about the characteristics of villa-style homes and their origins.
The Origins of the Villa
The origins of the villa can be traced back to ancient Rome to the eras of the Republic and the Empire. Villas typically were owned by wealthy citizens and used as a retreat or vacation home built away from the city. During that era, popular areas for villa homes included lush land near the Bay of Naples, on the lakes of Northern Italy, and outside the city of Pompeii. These countryside estates were often located on an agricultural site for food crops or a vineyard.
The Italian villas were built with the comforts and amenities found in urban and city dwellings. Luxuries included summer and winter dining rooms, beautiful mosaic tiles, marble flooring, bathing amenities, and exquisite artwork. Many had lush gardens with sculptures and grottos, plus sprawling living spaces. The villas became a symbol of their owner's wealth and status. This type of villa was known as a villa urbana.
At the same time, there was another type of villa. The villa rustica was smaller and typically a working farm home with few amenities.
The Villas of Today
Today's villas are less likely to be found secluded in wine country and more likely to be nestled in a subdivision near urban amenities. In the current real estate market, a villa may be an attached or detached home. This can be confusing for home buyers.
Characteristics of an attached villa include but are not limited to:
One-level homes that share a wall with another villa
Part of a multi-unit building, usually two to six in each
An attached one- or two-car garage usually facing the access street
On average, the attached villa features 1,600 to about 2,000 square feet
May be found in master-planned neighborhoods and golf communities
Attached villas may be listed as a single-family home, a condominium, or as a townhouse. It depends on the community and the real estate agent.
A detached villa has its own distinctive characteristics, which may include:
No shared walls with another home
One or two levels
May range from about 1,200 to 4,000 square feet
Usually is set back from the road and may feature a long driveway
Typically, it has a one- to three-car attached garage
Detached villas are often considered luxury homes and may be found in gated communities, master-planned neighborhoods, and resort-style golf communities. When purchasing a detached villa in one of these communities, it's typical to have multiple floor plans available.
Villas vs. Other Home Styles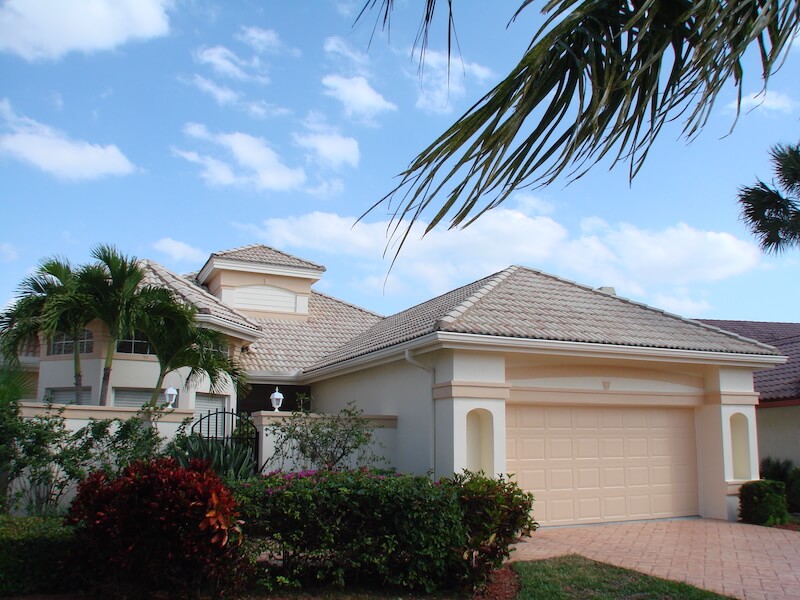 What makes a villa distinctive from other types of homes? As mentioned above, the term villa can become a bit muddled, especially when it's an attached home that is also labeled as a condominium or townhome. While terms can help describe a home style or its architecture, there are usually ample exceptions.
When comparing a single-level villa to a ranch house, certain distinctions usually separate the two styles. A single-level villa often has a street-facing, attached garage and a longer driveway. The home may be more square-shaped with a walk-out to the backyard living space. The traditional ranch home may or may not have an attached garage, and, if there is one, it may face the street or the side yard, depending on the lot size and layout. Ranches are often more rectangular than a villa.
A two-story villa compared to a townhome can also have noticeable differences. Like the single-level villa, ones with two or three levels often feature an attached garage with a street-facing driveway. It's not as common to find a two- or three-level townhome with an attached garage and driveway.
A villa of any size won't usually be confused with a Victorian, Four-Square, Craftsman, or Tudor-style home. However, some listings may interchange the term villa with a home that's a modern traditional two-story or even one with farmhouse or cottage elements.
The Villa Lifestyle
Hailing back to the original villas in Italy, these amazing country homes offered a luxury retreat from the hustle and bustle of city life. Today, builders may include villa-style homes in planned communities to invoke the look and feel of a more luxurious lifestyle. Villas found in gated communities or golf communities may offer the homeowner access to resort-style amenities. These may include but are not limited to:
Swimming pools and sun decks
Golf course(s)
Tennis, basketball, and pickleball courts
Walking trails
Water features like a lake plus a dock or marina
Clubhouse or rec center
On-site restaurant
Spa
The villa lifestyle may include low-maintenance living when part of an HOA-maintained community. This can often be a plus for some owners.
The Many Faces of the Villa
Villa-style homes have stood the test of time as popular architecture. If it's an attached villa home, it might also be considered a townhome or a condominium, and that can be desirable for buyers as well. A detached villa set back from a frontage road may take its inspiration from the ancient villas that once sat in the Italian countryside. The various interpretations of the villa offer a wide range of home choices for buyers and look to continue as a sought-after architectural style.