Does a Pool Add Value To Your Home? 4 Factors to Help You Estimate the ROI of Your Pool
Posted by Marcus Larrea on Thursday, April 21, 2022 at 12:14 PM
By Marcus Larrea / April 21, 2022
Comment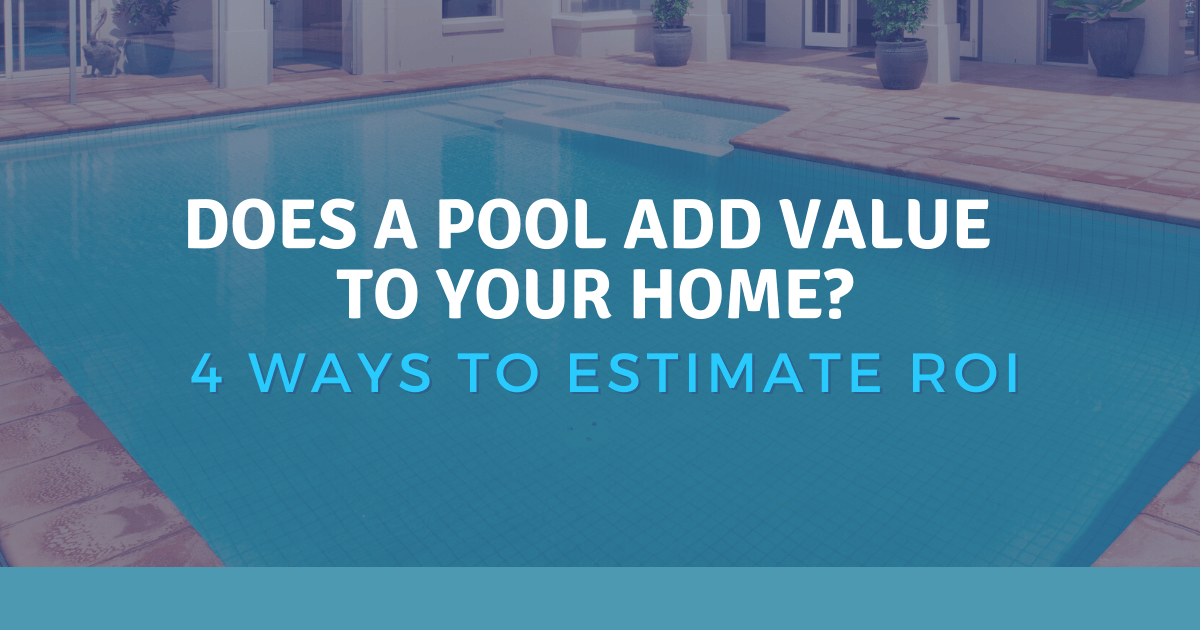 People are often drawn to the idea of owning a pool, and for a good reason. Buying a house with a pool provides loads of fun and relaxation—not to mention the opportunity to make happy memories year after year.
That being said, owners sometimes wonder how much value a pool adds to a house. The reality is that it depends on their lifestyle goals, how often they'll utilize their pool, and how long they'll live in the home. Keep reading to learn which factors to consider when deciding to invest in a pool.
What's the Local Climate Like?
In coastal areas or places with warmer climates, a pool can go a long way toward adding value. A home that is the only one on the block without a pool may decrease its value. When deciding whether to buy a home with a pool or have one installed, it's essential to consider the climate; the more months of warmer weather, the more likely the pool will be more fun and less work.
Those who live in warm-weather climates typically get a lot of use out of their pools. In markets such as Florida, Arizona, and Southern California, pools are a very desirable amenity because they are used almost year-round. However, pools are less likely to be a priority in areas where the weather is snowy and rainy for nearly half of the year.
The bottom line is that homeowners need to consider who their buyers will be, and if the climate dictates a pool, then it is an amenity worth investing in.
Other Factors That Increase the Value of a Pool
Many experts in the field often indicate a pool can increase the value of a home, stating a pool can add five to eight percent more to a home's value, which can add tens of thousands of dollars to a property's asking price. However, there is no denying it's a costly venture and, in some areas, owners may not recoup their ROI because they might not get a lot of use of it year-round. Those looking to buy a home and live in it only for a brief period probably shouldn't invest in a pool. On the other hand, home seekers looking for a long-term place to call home often find the investment associated with a pool well worth the money.
Homeowners Buy Pools For Enjoyment Value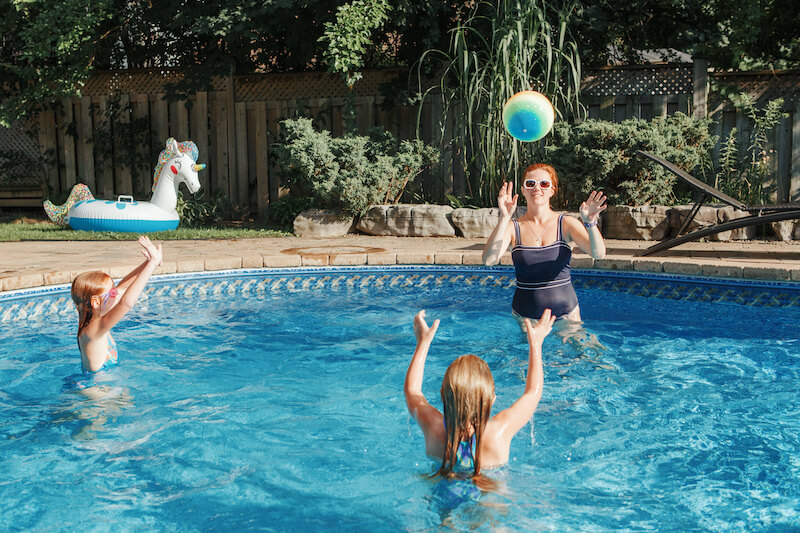 The primary reason to add a pool is so the homeowner and their guests can enjoy using it. This factor alone increases the pool's value because the occupants will benefit from years of enjoyment of having a pool steps away from their back door, which they can swim in anytime the weather permits.
Furthermore, maintaining a pool for some is far less than spending large sums of money on expensive vacations or resort stays to gain access to a pool. Local pool memberships or pay-per-visit pools can also be pretty expensive. In these cases, owners can recoup the money they'd have spent elsewhere accessing pools and invest it in their homes instead.
Envision the ability to have regular staycations and a place to invite guests to enjoy themselves with the household? Additional benefits of owning a pool include routine aerobic exercise, stress relief, and relaxation, which boost one's quality of life. People spend money on vacations, entertainment, and other things to create memories. They won't see any ROI from these expenses, but they do it because there is no price on the moments made; this same concept can apply to owning a pool.
Costs to Consider Before Installing a Pool
Before investing in a pool, homeowners would be remiss if they didn't perform due diligence regarding budgetary matters. Whether inground or above ground, installing a pool isn't an inexpensive venture. According to HomeGuide, the average inground pool costs $28,000 to $50,000 for installation and $1,000 to $5,000 for an above-ground pool.
Other costs to budget for, aside from installation, include maintenance, electricity, and insurance. The upkeeping of a pool includes cleaning it out and adding chemicals (to keep unwanted algae growth and maintain the proper pH levels), along with purchasing accessories to help keep it in tip-top shape. Some of the costs associated with chlorine pools can be offset by investing in a saltwater pool. Additionally, running a pool will increase utility bills, and homeowner insurance will likely see a bump in premiums.
Consider Your Lifestyle Before Choosing a Pool
Choosing whether or not to install a pool is a big decision to make, but many homeowners decide the lifestyle it offers far outweighs the costs because those can be recouped in other ways besides adding value to a house. The unique lifestyle a pool can offer is an important consideration – owners shouldn't solely focus on their home's potential sale price before turning down the idea of a pool. If having one is a lifelong dream, this alone might be enough to warrant the investment.