Beach House Necessities: 4 Purchases for Waterfront Fun
Posted by Marcus Larrea on Wednesday, March 23, 2022 at 6:40 AM
By Marcus Larrea / March 23, 2022
Comment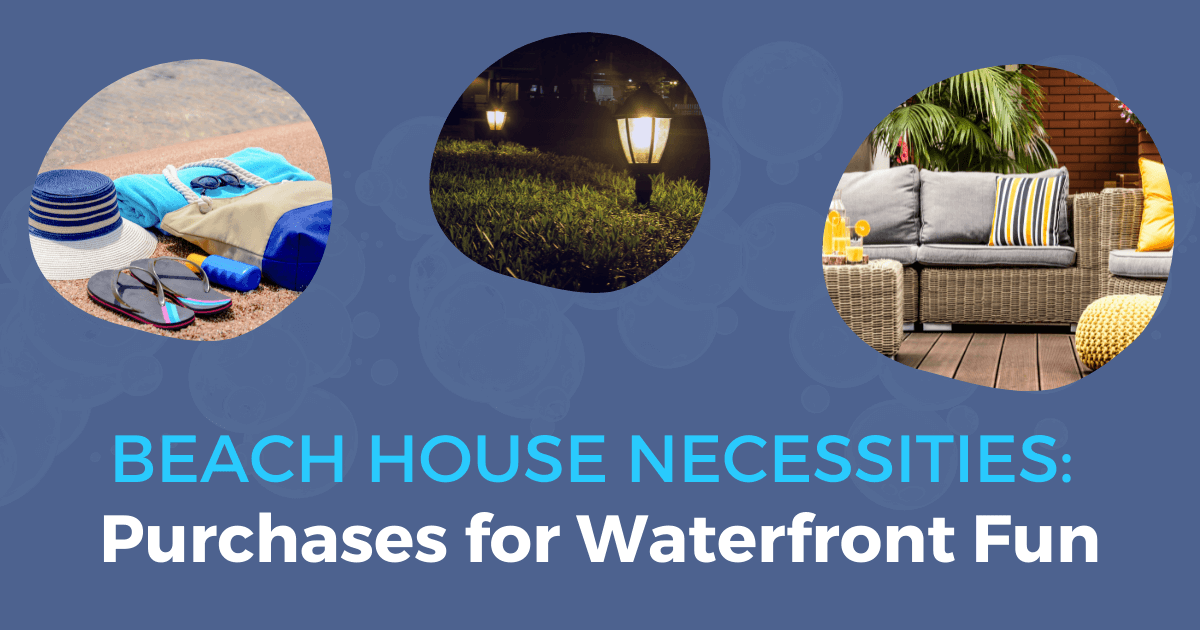 Those who dream of living in a waterfront home on a lake, river, or ocean will find plenty of options in today's real estate market. These properties are widely in demand and are in neighborhoods offering incredible waterfront views. Homebuyers seek to experience the luxury of housing themselves in a vacation-like setting every day of the year. To compliment all the perks of having water steps away, buyers and owners will want to consider these purchases for their waterfront property.
Furniture for Lounging on the Porch
Whether the water fronts the home or sits behind it, a patio or porch is almost a requirement. Comfortable outdoor furniture and accessories are an excellent investment for waterfront homes to enhance the time spent soaking in the views, observing waterfowl, or relaxing before or after a long day. Comfortable padded chairs, loungers, or rockers with armrests and cupholders are essential additions. If room permits, a few nesting side tables to hold drinks and snacks are helpful. Many opt to hang a porch swing or a weatherproof hammock that allows for naps, reading, or soaking in nature sounds that frequent waterfront homes.
Inflatables for Sporting on the Water
One doesn't need to own a boat to float the day away in the water. Specialty rafts and inner tubes are affordable and popular floatation devices that can pull passengers behind boats. However, several other options are worth considering. Clever mats with rubberized floatation attachments hold a hammock that allows for floating just beneath the water's surface and eases the force of wakes and waves.
Have a group? Check out all the floating game tables that can boast amenities like cup holders, net 'seats,' and onboard storage. Most of these tables can also serve double duty as floating mats, as they can typically hold the weight of an adult. A floating cooler is also an excellent addition for conveniently storing cold drinks or snacks during long days on the water.
Fire Pits Establish a Wonderful Waterfront Property Presence
Nighttime brings about another side of nature. Therefore, having a fire pit to bring everyone together is ideal when sitting under the stars. Not only can firepits supply a bit of light and warmth, but they can be used to make fireside treats and simple eats.
While many models in stores range from ornate metals to basic cast iron bowls, some of the most inspiring tend to be custom DIY fire pit projects that can be completed in less than a day. Metal models tend to rust quickly, while brick fire pits can last for decades.
Outdoor Lighting Makes Waterfront Property Sparkle
Landscape lighting is a remarkable way to illuminate the property along the shoreline of any waterfront home. These installations make nighttime strolls or getting to the fire pit by the water easy while boosting safety and security. Solar-powered, fuel-fired, and outdoor LED lights along pathways or in pots or plants can ignite dark areas to ease navigation to docks, boathouses, and throughout the property.
Acquire Fishing Gear to Reel Them In for Fun & Recreation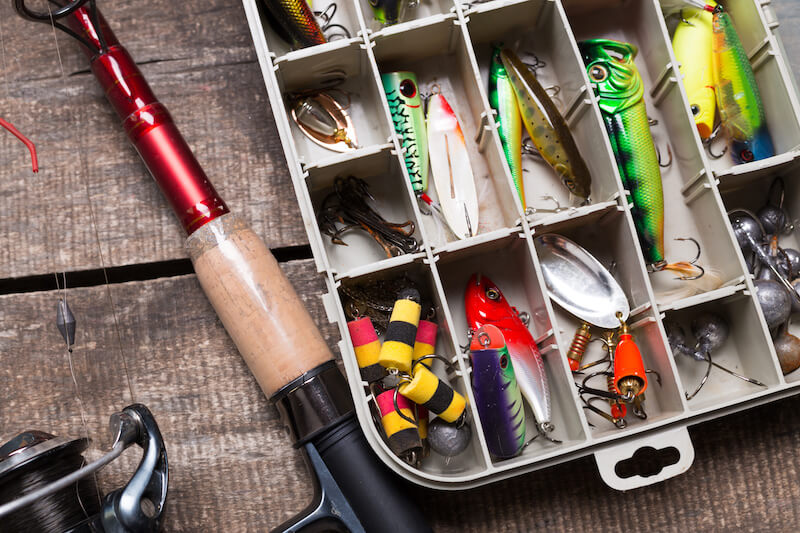 Whether the home fronts a lake, river, bay, or ocean, fishing is likely an excellent hobby to pursue. However, the type and size of fish in the water will differ from the specific gear needed to reel in photo-worthy catches. Generally, the essential equipment for anglers includes:
Waterproof tackle box
Live or artificial bait
Fishing weights and sinkers
A variety of hooks and sizes
Extra fishing line
Floaters
Bucket or line for catches
Be aware of any local and national fishing regulations in the body of water and check for permitting requirements before dropping a line.
Learn the Basic Boating Regulations on the Body of Water
There are likely to be maritime rules and regulations concerning the types of watercraft permitted there and guidelines for building or expanding docks or boathouses on waterfront properties. There may be rules about launching and docking hours, noise restrictions, boat size restrictions, and speed limits in master-planned communities.
At a minimum, those using motorized watercraft are expected to abide by standard maritime boating rules and the neighborhood's covenants. Failure to follow the rules can result in stiff fines or legal repercussions, so knowledge works in a boat operator's favor. Understanding these requirements are part of the essential questions to ask when buying a waterfront property.
Get Geared Up for Days on the Beach
If there is a sandy beach fronting a coastal home or along a lake or riverbank, it's only natural to want to take advantage of those sweet spots. Be ready to soak in the sun and have fun with a few key essentials for days on the beach. Basic staples include:
Sunscreen
Sunglasses
Cooler of water and snacks
Beach towels
Stick held lawn umbrella
Waterproof tote bag
A small screen shelter or open-air tent can keep excess sun exposure at bay and help beachgoers stay cool on steamy days. Invest in a fold-up table and chair set for lounging, and make sure to have a solar-powered charger to keep phones and music devices going for full-day excursions.
Make the Most Out of Waterfront Homes
Homes along the waterfront offer easy access to many opportunities for leisure and recreation. Having the right gear ready to go and hit the shore is essential for waterfront property owners seeking to connect with the great outdoors. These properties typically go for a premium price, so why not make the most of having a stunning body of water steps away from home with these essential investments?