High-Rise Living in Fort Myers: 4 Tips For Moving Into a High-Rise Condo
Posted by Marcus Larrea on Monday, December 20, 2021 at 5:59 AM
By Marcus Larrea / December 20, 2021
Comment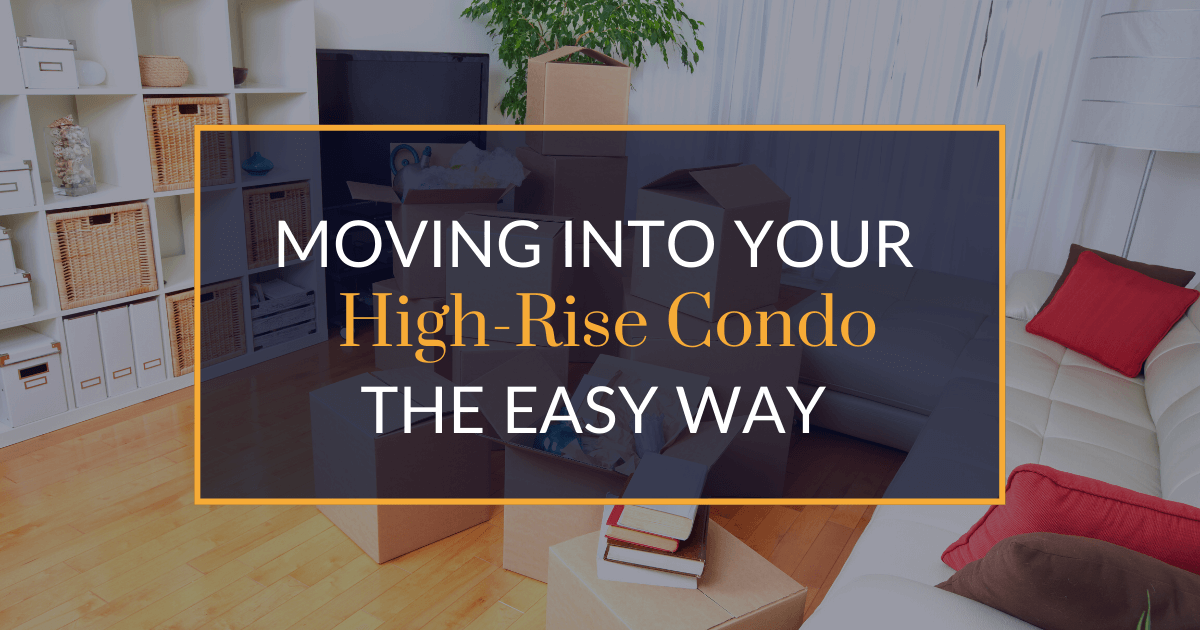 Wonderful options are available for anyone interested in high-rise condos in Fort Myers. This attractive Florida Gulf Coast community offers a lively mix of beauty, history, culture, and lifestyle convenience, as well as a thriving economy and access to some of the most renowned beaches and tourist destinations in the state. It also features Fort Myers high-rise condo buildings with outstanding views and floor plans, situated near the historic center or along the beautiful waterways with river or coastal views.
There are many differences between high-rise and low-rise condos. For example, moving into a high-rise building requires logistical concerns that are typically unnecessary when contemplating a move to a ground-level condo or a single-story home. Planning can be demanding and time-consuming whether you're moving across the country or town.
Typically, moving into a high-rise building includes elevator reservations and logistical concerns, additional liability insurance, and seasoned professional movers who are familiar with your building and its regulations. Ask your building manager for local recommendations, especially if you are moving from outside the area. Confirm that a moving company you select complies with all insurance, licensing, and local permitting requirements. Check with local authorities about the need for street barricades or traffic control measures for parking and unloading a moving van. Keep reading to find four considerations that will make moving into a Fort Myers high-rise condo easier than ever.
Assess Your Needs For Your High-Rise Move
Anytime you move from one living space to another, you should determine in advance the pieces of furniture and the art and accessories you'll want in your new quarters. If you're downsizing, you'll want to sell or otherwise dispose of pieces that don't fit your future needs before you move. Decluttering is always one of the best tips for a successful move, but it's imperative if you're "moving up" into a high-rise building.
A detailed floor plan should be your starting point — with ceiling heights and wall dimensions, window and doorway measurements, electrical outlets, and light switches all noted. It's also helpful to keep a notebook with furniture dimensions and paint colors, tile and trim samples, fabric and carpet swatches, photos, and lists of artwork and accessories you have or must purchase.
Determine in advance if the furniture you plan to keep, or wish to buy, can be maneuvered easily through hallways and around corners — and that it will fit comfortably into the freight elevator! Oversize four-poster beds and grand pianos, for instance, might be problematic. Once you finalize your plan, work on the details. If you're buying new items, delay local delivery until after your move; you'll save time and money as well as headaches.
Enlist Specialized Assistance For Your High-Rise Move
Interior designers, kitchen and storage consultants, and trained space planners can be valuable resources. High-rise building managers should be highly knowledgeable about living options and solutions. Don't hesitate to ask for advice about the challenges of high-rise condominium living, from getting the daily mail to walking the dog. Also, don't be shy about consulting your new neighbors about basic needs and requirements; learn about the trash disposal and grocery shopping before you move in. Also, ask about handling moving cartons and packing materials following your move.
Determine the services available to residents of your building, from concierge services to valet parking, package delivery, and debris removal. Always rely on your building manager for moving day instructions and assistance. Whether you're purchasing a condo, or moving into a high-rise rental unit, schedule a professional cleaning service to ensure that the space is clean and ready for you the day of your planned move. If your move-in includes unpacking services, you might schedule a "white-glove" touch-up for the day following the move.
Create a Detailed Plan For Your High-Rise Move
Once you've determined basic moving-day requirements, it's time to draft a schedule and edit the timeline. Secure commitments and confirmations in writing; sign contracts and ensure that necessary deposits are in place, if needed, for utility service, elevator reservations, traffic control, liability insurance, and other contingencies. If it's a local move, determine a detailed estimate for loading, travel, and unloading, but be prepared for some delays and know that it will seem like a long day even if all goes according to plan.
Confirm the schedule the day before, and keep a binder with all available contact information and phone numbers.
Designate a "second-in-command," either a professional supervisor or a close friend, and entrust that person with the job of handling unexpected "hiccups" during the move. Assure that someone is available to check your previous home or apartment when the loading is complete and locked up. If you've scheduled cleaning service, you'll want to return to check the home later in person.
Let Professionals Do the Heavy Lifting For Your High-Rise Move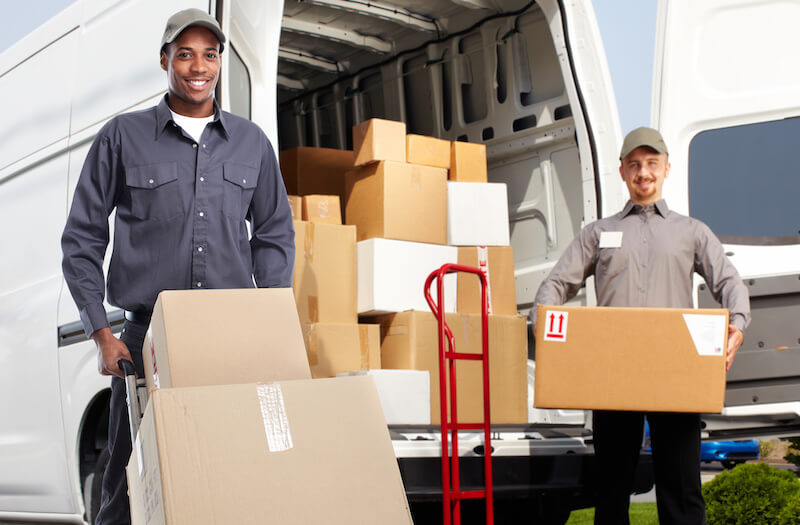 Moving into a high-rise condo is not a task for a group of friends with pickups, no matter how willing they might be. In general, the earlier you begin your planning, the smoother your move will be. High-rise moving tips can help get you started, but it's best to hire a professional moving company to assist with your high-rise move.
When the moving van arrives at your new high-rise condo, you'll understand the benefits of preliminary efforts and planning. Your job on moving day becomes that of the director to ensure that the right furniture and accessories are delivered to the proper rooms and placed according to your approved floor plan.
Your New High-Rise Life Lies Ahead
No matter your reason for choosing a high-rise condo, your new lifestyle is apt to be quite different from your previous experience. Take your time unpacking, or work diligently to unload boxes as quickly as possible, depending on your style, but also plan to relax and enjoy the view! You will settle into a new routine once you explore your building's grounds and amenities and learn more about your new surroundings in Fort Myers.
Whether you're a newcomer to the area, or just new to high-rise living, resolve to live the best possible life in your new home.