These 5 Smart Technologies Pay Off—Does Your Home Have Them?
Posted by Marcus Larrea on Monday, March 15, 2021 at 8:59 AM
By Marcus Larrea / March 15, 2021
Comment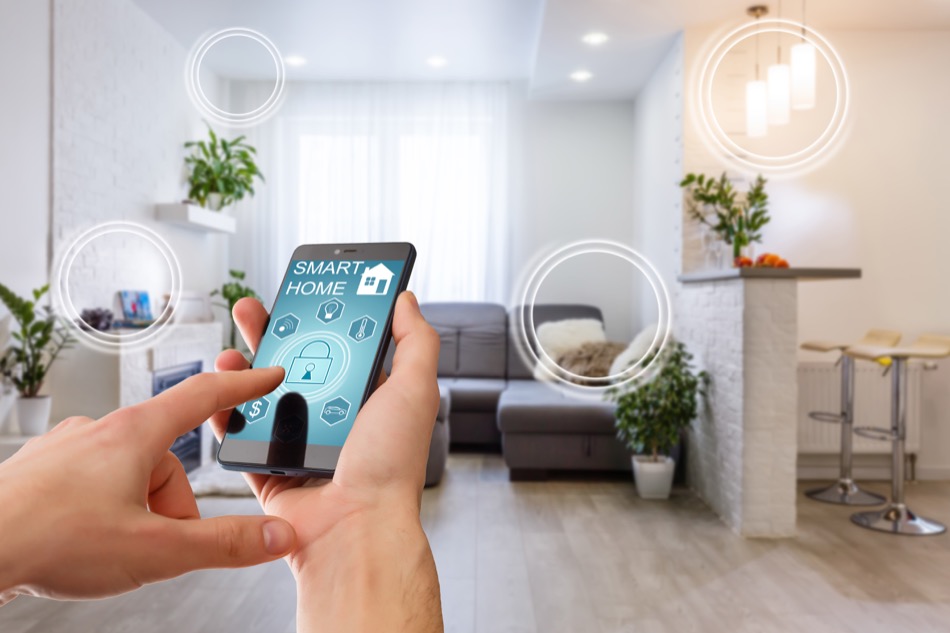 While home renovation projects often boost a home's appeal, they may or may not offer much in terms of a return on investment (ROI). That being said, many people find adding smart home features to their homes are worthwhile. Smart home upgrades are designed to boost efficiency, security, and convenience, and as a bonus, many bring a high ROI. In several instances, homeowners can recoup more than 50 percent of their smart tech investment. Furthermore, today's buyers are willing to pay more money for smart homes.
Looking to add valuable home features? Here are five smart home upgrades that yield the highest ROI.
Smart Appliances
Smart appliances are one of the best tech-centric investments that homeowners can make. Not only are many of them energy-efficient, they add a significant level of convenience. Users can turn appliances on and off remotely, and the devices also detect patterns and run seamlessly. Good smart appliance investments to consider upgrading include refrigerators, dishwashers, washers, and dryers.
Smart Thermostat
Programmable thermostats have been around for a while, but in recent years, the technology and capabilities associated with them have significantly matured. Currently, smart thermostats are one of the three most wanted technologies in a home. A smart thermostat can adjust to a home's energy consumption and can be both programmed or controlled remotely, bringing a home's occupant meaningful savings. The best thing about this investment? It's not expensive to install.
Smart Security Features
Home security features typically bring in a stronger ROI as they increase a home's value. Installing one or more smart security features is a worthwhile purchase. The value attached to having peace of mind and security cannot be overstated. Smart security options include:
Smart lock
Smart security camera
Smart doorbell
Any combination of these features are great ways to boost a home's appeal and sense of security. Smart doorbells show who is at the door, and some models are equipped to make recordings. Most of today's smart security features are Wi-Fi connected and can be controlled by an app.
Smart LED Lighting
Smart lighting is another desired feature many buyers want. LED lighting is reliable, energy-efficient, and has a longer lifespan than traditional lightbulbs. Because smart LED lighting can be controlled remotely, lights will never have to be left on until someone returns to flip the switch. Owners investing in these bulbs, which have been coming down in price in recent times, can save significantly on energy bills as well.
Smart Hub
Individual smart features bring a strong return, but creating a smart hub can further boost a home's appeal. These hubs are rapidly becoming a staple in today's modern households because they tie all of a home's smart features together and can be controlled remotely. Having a smart hub enables the homeowner to control their house's environment anywhere, from their backyards to several miles away from home. This too provides a significant amount of peace of mind.
Not all home upgrades are worth the time and money invested. However, the above smart home improvements add value to a home and come with a decent ROI. Most of these upgrades are even energy-efficient. When it comes time to market their homes, sellers will find their newly "smarter" home will attract plenty of interested buyers. In addition to recouping their investments, many homeowners find most smart improvements won't break the budget, either.