Moving Tips: How to Prepare for a Successful Move into a New Home
Posted by Marcus Larrea on Monday, April 12, 2021 at 8:30 AM
By Marcus Larrea / April 12, 2021
Comment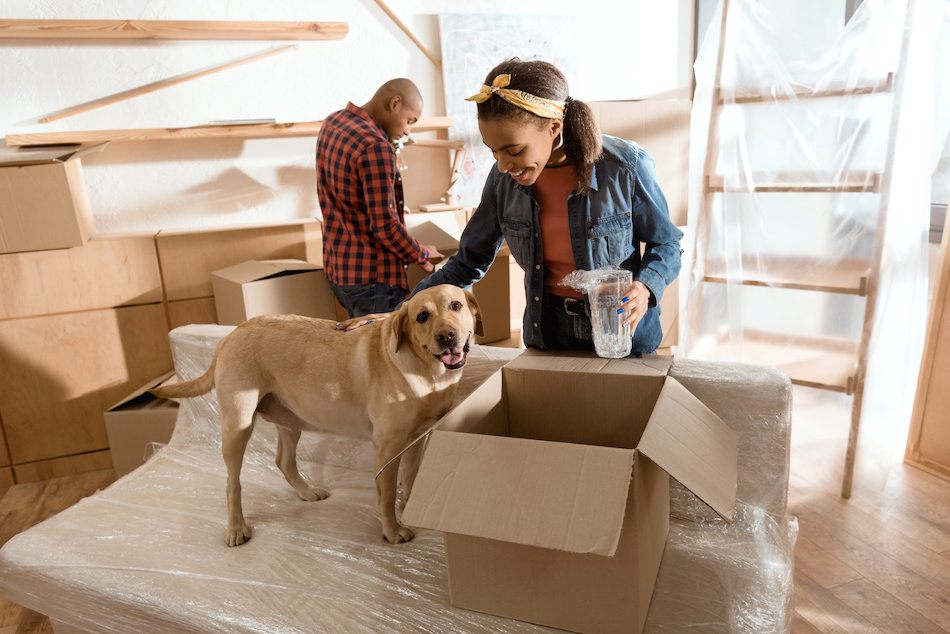 Preparing for a move after buying a new home is an exciting but busy time with many details. It's helpful to create a moving to-do list to remember essential steps. Ideally, start by making a list as soon as a moving timeframe is known and keep the following tips in mind for success.
Find a Reliable Moving Company
Many people choose to DIY their move, but sometimes hiring a mover makes life easier. If going this route, choosing the right moving company is important. Hiring professionals is costly, and these are the people entrusted with personal belongings. Untrustworthy moving companies might damage or lose one's belongings or scam a client out of money. To find the best mover for the job, start looking about two months out if possible.
Plan to get at least three estimates.
Confirm the company is properly registered and licensed.
Check reviews and ask for references (reputable companies will encourage this).
Understand the different types of moving scams to be able to spot them.
Book the chosen mover as soon as possible because time slots often fill quickly. To receive the best prices, try to select off-peak dates and move on a weekday if possible. The lowest price isn't always the best deal. Be sure to read all terms and details before signing and make certain the contract is binding, so there are no surprises once belongings are in possession of the mover.
Downsize Belongings to Reduce Clutter
Most people find downsizing unused or unwanted belongings before a move is helpful. It saves on moving costs and means less time spent packing. Not to mention, moving into a new home without excess clutter is a great feeling! Good candidates for downsizing aren't frequently used, like spare kitchen supplies, or more obvious ones like clothes that no longer fit. Even within the pile of items to discard, one can sort them by whether they'll be donated, sold, or trashed.
Remember to Update Address and Cancel Subscriptions/Charges
One of the commonly overlooked details during the hustle and bustle of a move is forgetting to update addresses.
Submit a change of address form to the USPS at least two weeks before the move.
Update address with banks, credit cards, phone carriers, and other services you will continue.
Notify utility companies if transferring services to a new address or arrange cancellation if not.
Notify the insurance carrier so premiums and coverage can be adjusted to the correct properties.
The USPS will forward mail to a new address for a specified period, but this won't stop or redirect other types of delivery services. Be sure to cancel any newspaper, magazine, or automated/recurring food or supply deliveries. If not using the same gym, remember to cancel this membership as well.
Pack a "First-Night" Box
A "first-night" box is beneficial during a move. The purpose of this is to make sure essential items needed immediately in a new home are at one's fingertips. Important items to include are personal items such as medications and toiletries, a set of clothing for each household member, clean bedding, kitchen essentials, and cleaning supplies.
Label essential boxes so they can be put aside and not accidentally placed on the moving truck.
Give Notice to Management Company or Landlord
If moving from a rental to a new home, be sure to give the management company/landlord sufficient notice to avoid penalties. Also, plan to do a thorough cleaning and make any minor repairs. Ensuring the space is in as close condition as it was when first leased/rented should help people avoid losing their security deposit.
Preparing for a move can be stressful, but things usually go much more smoothly with organization and pre-planning.