3 Types of Home Security Systems
Posted by Marcus Larrea on Monday, January 18, 2021 at 8:19 AM
By Marcus Larrea / January 18, 2021
Comment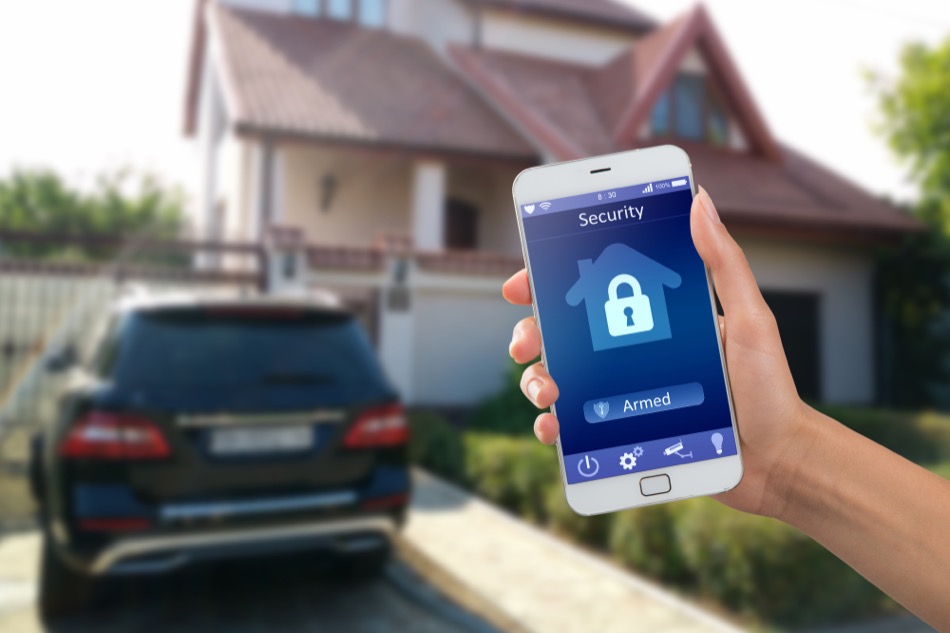 To help keep homes, possessions, and members of the household safe, it only makes sense for homeowners to install some form of home security system. There is no shortage of choices, ranging from basic local alarms to wireless systems with monitoring services. The following information explores these systems, along with their pros and cons.
Dedicated Local Alarms
Homeowners who prefer to keep things basic might opt for what is known as a local alarm. They are simple to install and are used with sensors placed around doorways and windows that activate when triggered. These individual sensors can include motion detectors as well, but are not connected to a control panel and are unmonitored.
The main advantages of local alarms is their affordability and ease of installation. There is no wiring, and they operate off batteries that will require periodic changes. Without monitoring, local alarms are considered the weakest of the systems due to how easy they are to disable and circumvent.
Wired Alarm Systems
Wired alarms are a more traditional option that include sensors connected to a control panel and typically motion detectors, as well. When a wired system is tripped, a loud sound is emitted. Those with monitored systems will be contacted by their service provider, and emergency services will be notified if necessary.
Benefits of wired alarm systems include their ability to be monitored, the fact they are more affordable than wireless options, and there are no batteries for homeowners to worry about. Drawbacks include the need to put holes in walls for installation for which a professional might be required. Should owners move, taking the system can prove challenging.
Wireless Alarm Systems
Wireless alarm systems are the most tech-savvy and popular systems on the market today. These alarms work very much like wired ones, minus the hindrance of wires that can be disabled. With monitoring included, notifications to owners and authorities can be sent as necessitated.
Benefits of wireless alarm systems include the availability to include cameras that sense motion and activate or operate 24/7. Owners can monitor these systems via app-enabled devices and enjoy perks like doorbell cameras and recording options. They're easy to install and move when desired.
Some drawbacks include that wireless systems use batteries that require changing. There is also the consideration of cost, as wireless alarms can be complex and offer numerous features that make them more expensive than other options.
Get Expert Help in Choosing the Best Home Security System
Homes are as unique as their owners, and depending on the design of the abode, there may be certain systems better suited for a particular owner's situation. Seek help from a home security expert, or reach out to a local real estate agent to see what types are most popular in your community.