How did the SWFL Real Estate Market Perform In February 2020?
Posted by Marcus Larrea on Friday, March 6, 2020 at 3:43 PM
By Marcus Larrea / March 6, 2020
Comment
Interest rates are the top story as we head into March 2020‼️
Hi, it's Marcus Larrea with Palm Paradise Real Estate and here's how the Southwest Florida real estate market performed in February of 2020.
The Fed announced on March 3rd that they are cutting interest rates by 1/2 a percentage point and mortgage rates have already been dropping prior to this most recent rate cut by the Fed. We have seen mortgage rates as low as 2.5% for a 15 year fixed loan. Expect rates to remain low and drive buyer demand.
Inventory continues to drop and close sales continue to increase year over year.We have seen a 16.8% decrease in inventory with about a 20% increase in close transactions in Lee and Collier counties in February of 2020 compared to February of 2019.
Median sale price continues to steadily rise across all market segments while median days on market continues to decrease due to lower inventory.
It's a great time to sell with current market conditions as buyer demand remains strong in Florida. Approximately 900 people a day are moving to the sunshine state as many look to escape state and local taxes and live their unique Florida lifestyle.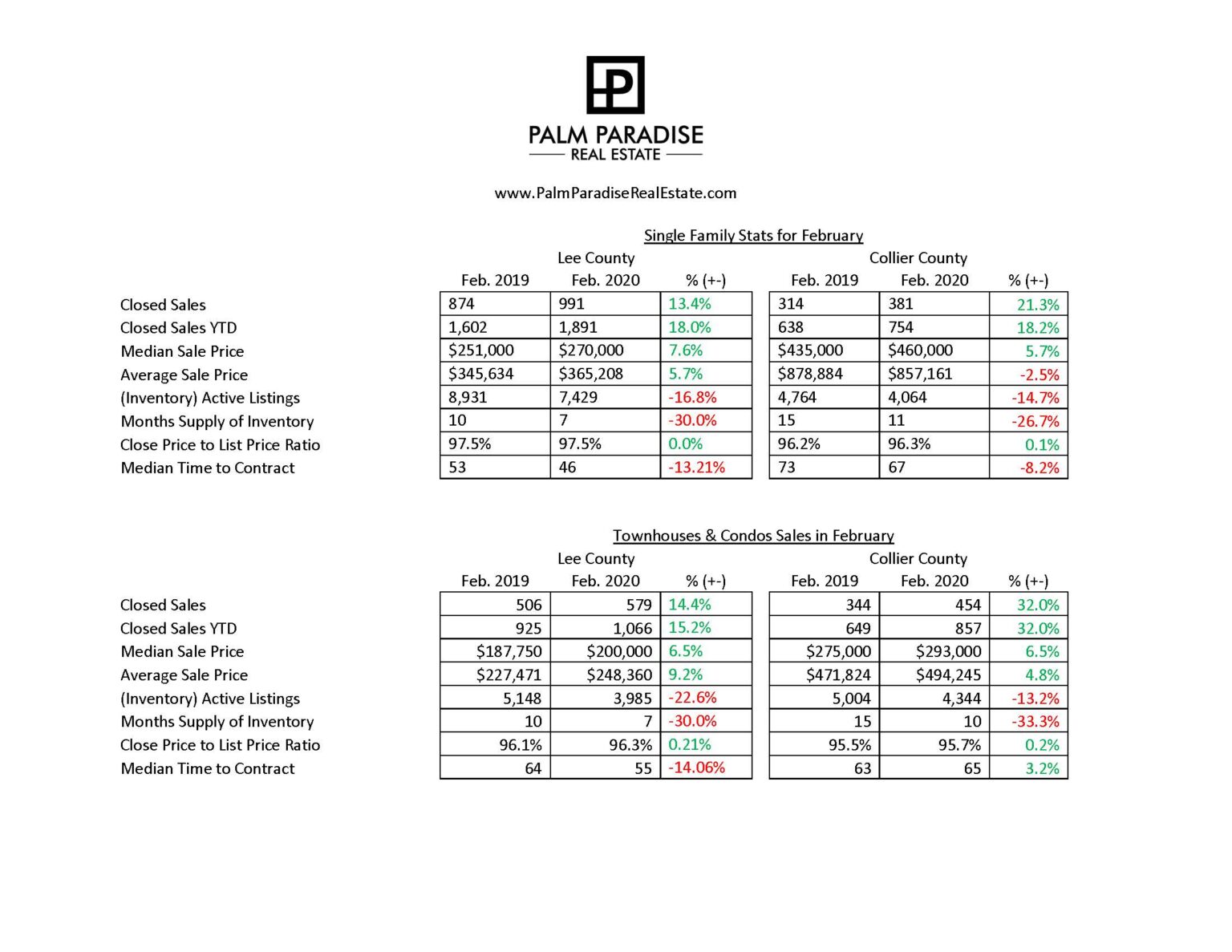 If you have any questions or you're thinking about buying or selling our team at Palm Paradise Real Estate is here for you. You can call, text, or email any of our agents or visit us on our website at www.PalmParadiseRealEstate.com.