4 Luxury Condo Investment Tips: How Views, Location & Amenities Influence Rental Income & Property Values
Posted by Marcus Larrea on Thursday, December 29, 2022 at 9:00 AM
By Marcus Larrea / December 29, 2022
Comment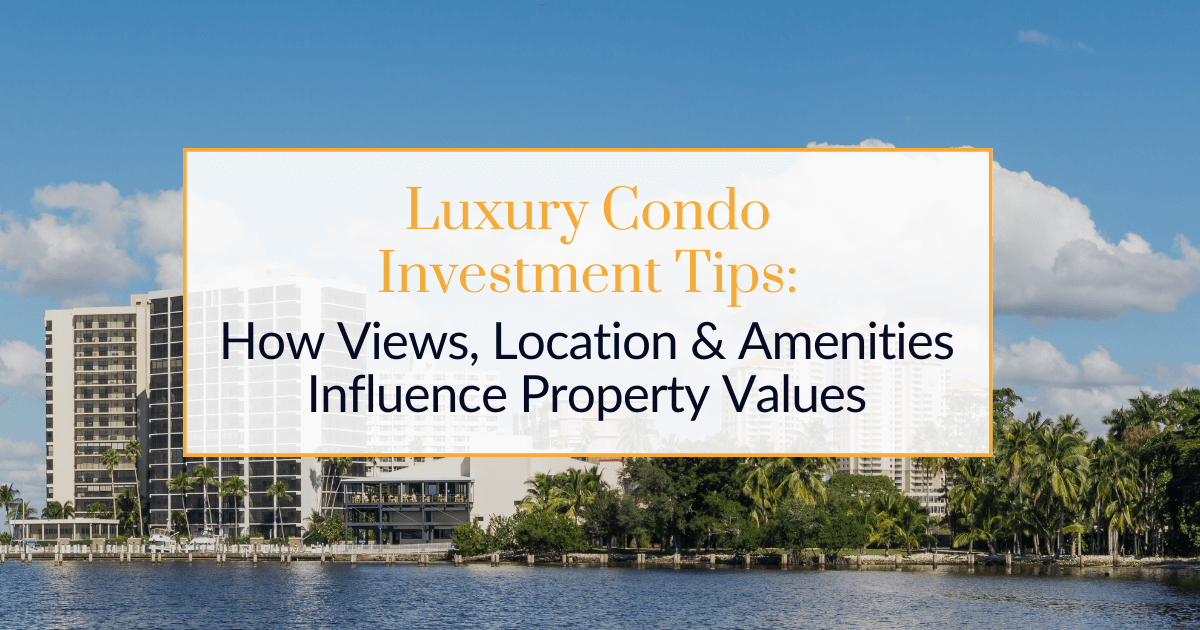 Luxury condos run the gamut in terms of options available, from one-bedroom units with a spectacular beach location to three- or four-bedroom units for larger households who want all the amenities. They can be located in the downtown core of a large city, or they may sport luxury amenities like valet parking, indoor pools, and relaxing spas.
Because of this variety, luxury condominiums are popular options both for full-time residency or short-term rental units. This makes them a great option for investors who want to diversify their portfolios and get involved in short-term rentals or high-end real estate.
Are you interested in investing in a luxury condo? If so, you're not alone. But before you invest your money, it's important to learn the ins and outs of investing in luxury condos and the potential each offers investors.
Views Drive Value
When a potential buyer first views a property, their first reaction is often based on the view. A stunning view can sometimes make a relatively plain condominium unit more attractive, as many residents will pay extra for stunning landscapes. The view can be a high priority if you're shopping for a condo to flip or as a short-term rental investment, but be aware that it will typically mean a higher initial price.
How much extra value a buyer will derive based on the view alone depends on location and the specific orientation, but there are some general rules:
Typically, prices are higher for condos on higher floors
Multi-directional views and vistas from more than one room tend to command higher prices
Unobstructed water views are considered the most desirable, whether they are of an ocean, lake, bay, or river. A waterfront home with a prime view can boost the price over comparable floor plans by as much as 80%.
Choose the Best Location
Condominium communities are found in large and small cities, in vacation retreats and multi-use developments throughout the country. The "best" location will be a personal decision based on your current investment needs and future plans for your portfolio.
Investors should first consider whether the unit will be primarily for personal use or a rental property for additional income. Varied options exist, and condos in vacation areas can provide substantial returns on investment. Rental pools and vacation management companies exist to handle all the details for such investors.
If, however, you plan to utilize your condo as a full-time residence or strictly as a family retreat, you are likely to have a different set of priorities and requirements in mind. Things to consider when choosing a location include ease of transportation to the area, neighborhood walkability scores, shopping, and cultural activities, recreational opportunities, future development plans, and taxes and infrastructure. These also apply to individuals diversifying their real estate portfolios, as they can affect the renters you'll attract, as well as the prices you can charge.
Look for Prime Amenities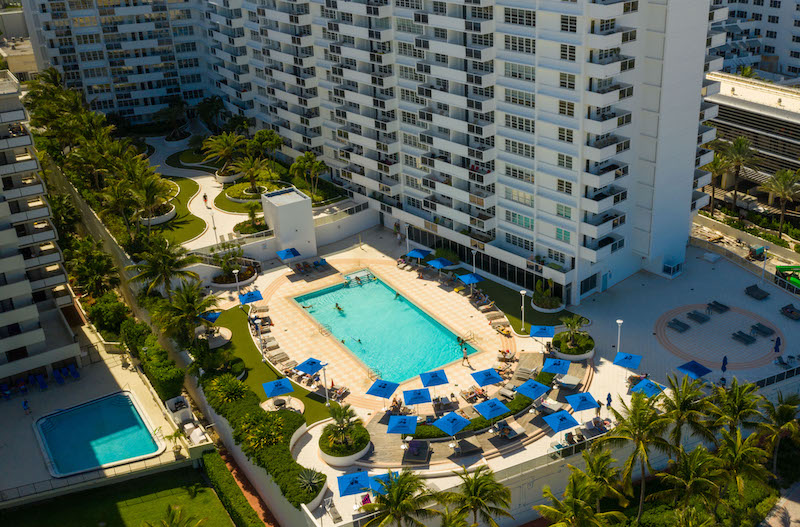 Even though there are differences between urban condos and vacation-area condo communities, the focus on amenities is a constant, particularly for newer condominium developments.
It might be a high-rise building with underground parking, concierge service, and a full on-site restaurant, cocktail lounge, and health club. Or maybe a secluded gated community with a country club, sprawling golf course, and equestrian center. Ski-in, ski-out condos are extremely popular, while others are equally appealing for outdoor summer recreation. Select a condo community that focuses on the local lifestyle and offers residents a wealth of onsite amenities alongside the comfort of an individual unit.
Some perks should be non-negotiable, such as Wifi, assigned parking, and robust security, but other available amenities at top contemporary condo communities represent the ultimate in luxury appeal.
Here are some of the best amenities that make renters want to make reservations that condo owners also love:
An onsite health-care center, state-of-the-art fitness center and spa, a dog park, and a pet grooming center.
Outdoor kitchen and grilling areas, or a rooftop lounge for added appeal.
Car-charging and car-washing stations.
A movie screen or auditorium for resident-only screenings and shows.
While these may not be as commonplace as other amenities, they might tip the scale for prospective buyers or lessees.
Decide If You Want to Rent Your Property
What is your goal? If you want to rent out your condo, you're not alone. However, there are right and wrong ways to do it. A rental unit will require additional maintenance and upkeep expenses, and managing a rental unit is a job that not everyone is equipped to do on an ongoing basis.
If you choose to place your condo in a rental pool, talk to several available management companies before making a long-term decision. If you purchase a condo in a resort location, you may be required to list with a specific agency. Understand what your rights and responsibilities are, as well as what fees, insurance, and tax liabilities you're responsible for. Ask about how and when you will receive payment, and be sure all the stipulations are in writing.
Be sure to run the numbers; consult with an accountant or your legal representative, and understand that even the most desirable units will not be rented 100% of the time. If you plan to occupy your condo for at least part of the year, make sure you plan your schedule ahead of time to avoid any surprises.
Do Your "Homework" Before Buying
A luxury condo can be the culmination of a dream to invest in real estate in the city core, with valuable amenities that keep renters coming back for more. Or, it might mean that you have a home base in your favorite vacation destination to visit any time you please.
Rental condos can be a way to build a real estate investment portfolio that becomes a valuable asset, but it requires knowledge and an understanding of market variables. It's possible to have the best of both worlds, so take your time and make the best decision for you.