How to Prepare Your Home for Hurricane Season
Posted by Marcus Larrea on Monday, August 13, 2018 at 2:55 PM
By Marcus Larrea / August 13, 2018
Comment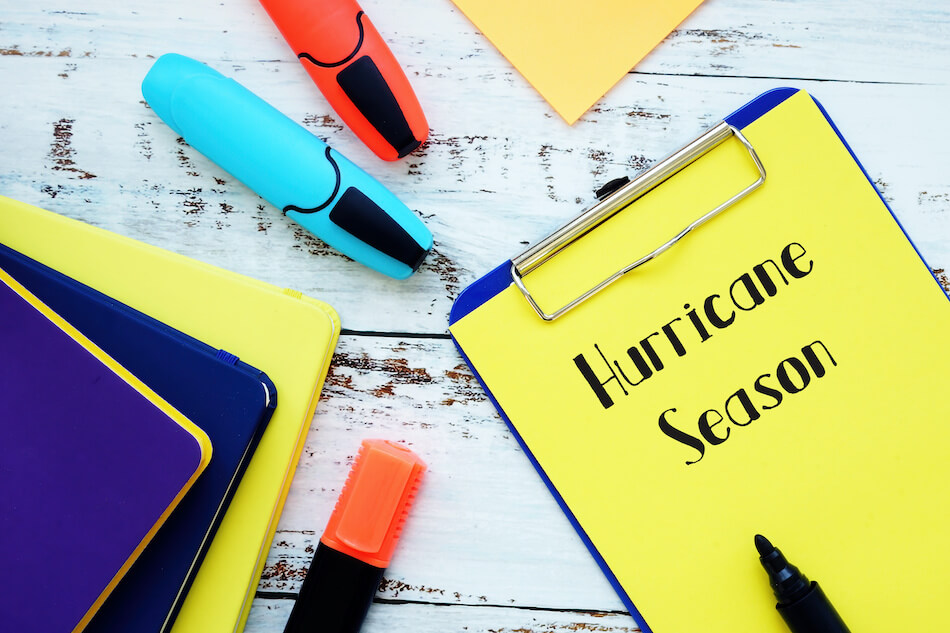 Whether you're new to hurricane season or you've weathered a hurricane or two in the past, proper preparation is key to ensure your safety and to help protect your family and property. Florida's hurricane season lasts from June 1 through November 31, with the season peaking in September. Here are some tips to help you get prepared.
Before the Storm Hits
Ensure that any weak or dead trees or limbs near the home are removed.
Make sure any trees or limbs overhanging your home are trimmed.
Check for any loose roof tiles or shingles and reinforce them as needed.
Make sure your gutters are securely attached, clean, and clear of debris, to prevent clogging and potential water damage to your home.
Have a plan in place for reinforcing doors and windows with pre-cut plywood that can be nailed in place. While costlier, storm shutters provide the best protection if you're able to add them.
Have an indoor location to store outdoor furniture, play equipment, grills or heavy planters that could become projectiles due to high winds.
Consider moving indoor furniture away from windows or covering it with tarps and move irreplaceable items to a second story if your home has one.
Prepare an inventory list of items in your home.
House Checklist
Protect your windows – Permanent shutters are the best protection, but a lower cost approach is to pre-cut and drill plywood panels. Label the panels so you know which panels are for which windows and have holes pre-drilled in the exterior walls for easy installation.
Trim trees and shrubs.
Remove all outdoor items – yard decorations, patio furniture, grills and garbage cans can easily be blown around by strong winds.
Move furniture away from windows – if your home has a second level, also consider moving items upstairs.
Plastic wrap furniture.
Take inventory of the contents in your home.
Store important documents such as inventory lists, vehicle titles, mortgage documents, birth certificates, etc. in waterproof containers.
Turn the fridge and freezer to the coldest settings – According to gov, a refrigerator will keep food cold for about 4 hours if the door is left closed and a full freezer will hold its temperature for about 48 hours. If power is lost, turn off major appliances to reduce power "surge" when electricity is restored.
To view a detailed hurricane checklist, visit Ready.gov. For more information on what to do, where to go and how to plan for the hurricane season, visit www.FEMA.gov, www.ready.gov/hurricane and www.floridadisaster.org.
Before hurricane season rushes in, know the emergency radio stations that will broadcast storm-related information; NOAA has a helpful broadcast list on their website. FEMA has also created an app to help you know what to do before, during and after a hurricane. The app gives you weather alerts in your area, lifesaving tips and access to disaster resources.
As a Florida-based company, we understand the Florida weather and want owners and guests alike to be prepared for hurricane season. Creating a checklist and preparing for a storm beforehand is the best way to make certain that you and family have the opportunity to enjoy your new home for years to come. To learn more about our company and dedication to providing professional concierge real estate services to property buyers, sellers and owners, visit www.palmparadiserealestate.com.