Increased Home Affordability and an Interesting Seller Stat From August
Posted by Marcus Larrea on Thursday, September 17, 2020 at 4:16 PM
By Marcus Larrea / September 17, 2020
Comment
The Southwest Florida real estate market is showing no signs of slowing down. In this month's update I will be sharing with you some beneficial stats on how you can afford more home for your money compared to a decade ago and an interesting statistic from Google regarding selling your home.
Hi it's Marcus Larrea with Palm Paradise Real Estate here in Southwest Florida and while certain larger markets around the country have seen a bit of a slow down, the market in Florida continues to thrive for both buyers and sellers.
It's more of the same with record low interest rates and dropping inventory.
We are seeing multiple offer situations on most single family homes that are priced right across Southwest Florida as buyers from all over the country look to move to our area.
Single Family home sales across Lee County and Collier County continue to gain momentum as inventory is still dropping and prices continue to rise.
Months supply of inventory is down to 4.5 months for single family homes and 6 months for condos and town-homes.
Median time to contract is also seeing a large drop off from last year down about 30% from last August.
The Palm Paradise Team saw evidence last month of the hot local market with a record month in August. We had a monthly best 26 transactions and over $10.5 million in gross sales with the strong trends continuing into September. Four of these closings were in the luxury market in Naples, Fort Myers and Cape Coral.
A big reason for the perfect situation that has been created for both buyers and sellers is the record low interest rates. Something we have mentioned a lot about in these updates this year.
If you compare what interest rates were a decade or two ago and look at what they are today you will see that you can afford a lot more home for your money.
For example, if you take a mortgage payment for a $300,000 home, and you look at historic rates since the 1970's compared to today, your payment today with principal and interest would be approximately $1,258 less each month than it would have been in the 1970's. That's a savings of over $15,000 a year!
If you take that same mortgage in 2010 when rates were around 4%, there is still a savings of about $190 a month, which comes out to over $2,000 a year and over a $68,000 savings over the course of a typical 30 year loan. You can take a look at the chart from Freddie Mac showing the mortgage rates by the decade below.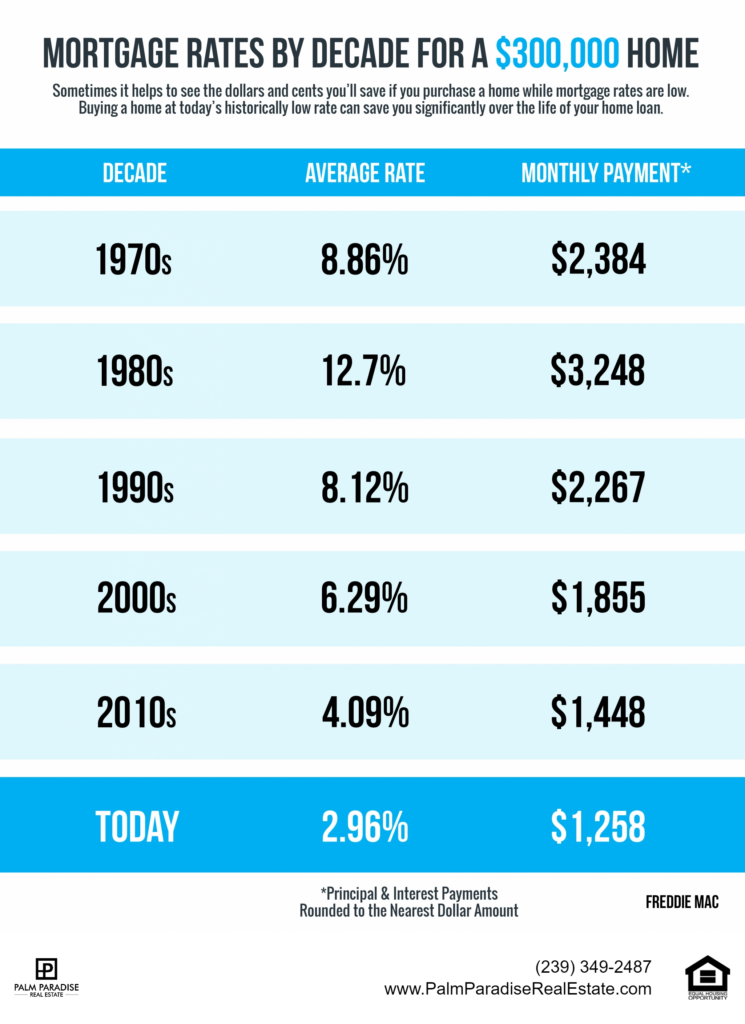 Another interested statistic comes from Google. We analyzed search terms related to selling your home on Google Trends.
Last month in August was a record month for searches nationwide related to selling a home. And the trend is continuing to go up.
So if you are thinking of selling your home, contact one of our experienced team members today to help put a plan together for your move while inventory remains low. You can view this chart below.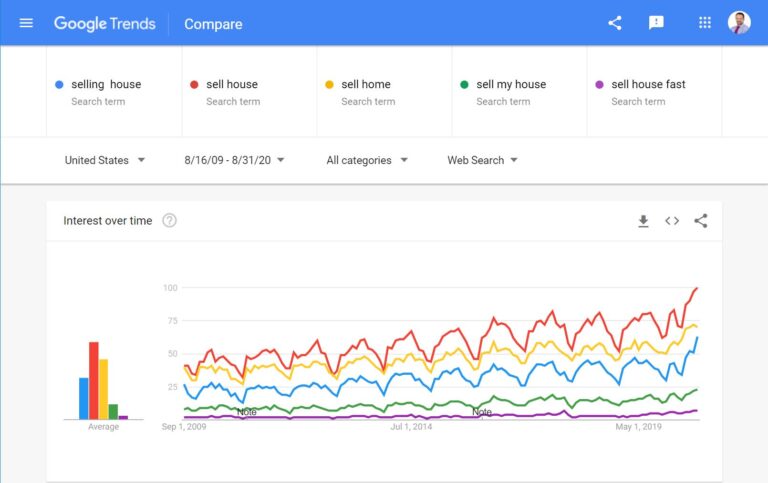 As always, for a detailed look at how the different segments of the market across Lee and Collier Counties performed in August, view the image below.
If you have any questions about buying or selling in our strong market, please do not hesitate to reach out to one of our team members at www.PalmParadiseRealEstate.com.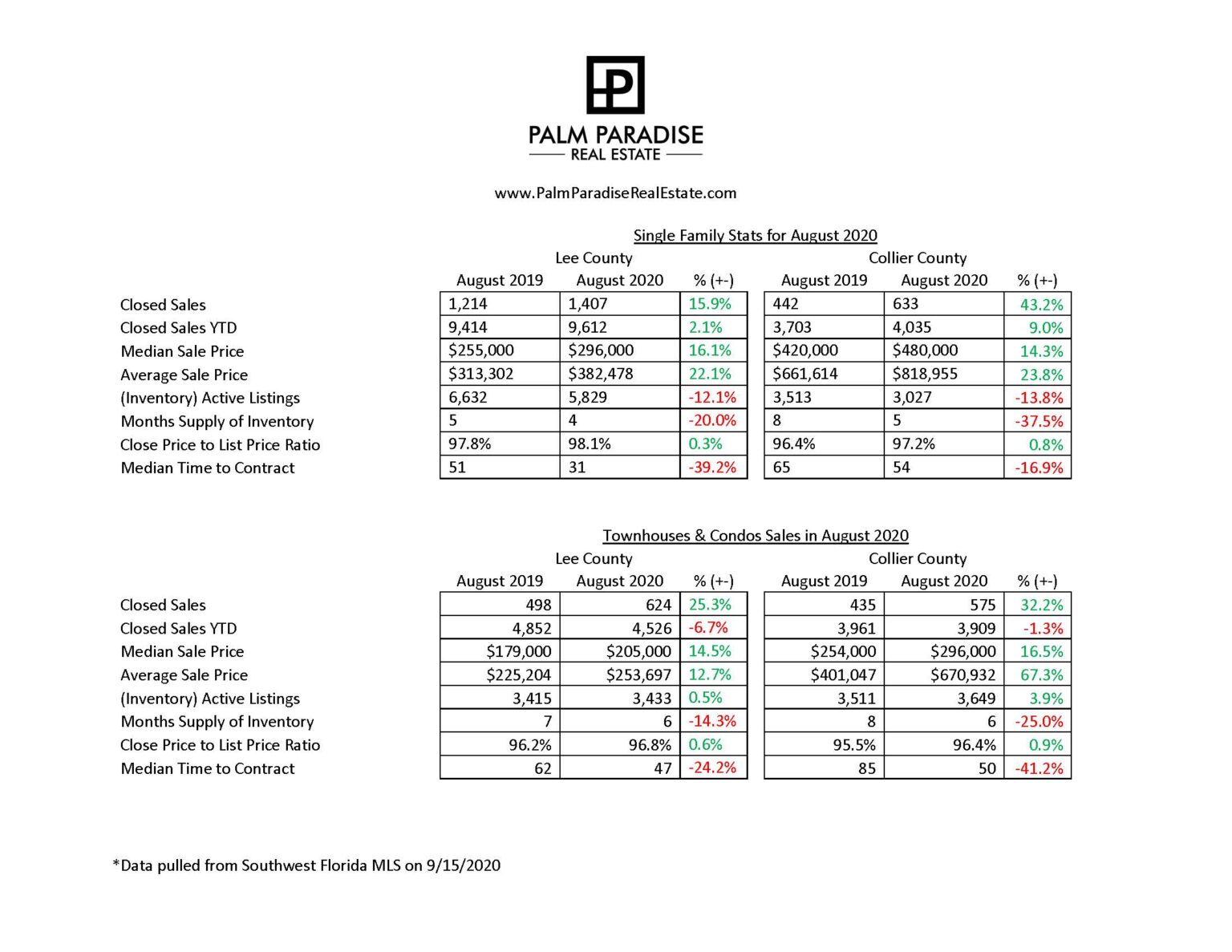 Thank you.