March 2022 Real Estate Market Update
Posted by Marcus Larrea on Wednesday, March 9, 2022 at 3:03 PM
By Marcus Larrea / March 9, 2022
Comment
What percentage of homes are selling ABOVE asking price across Southwest Florida? And what are the 3 primary factors that impact affordability when it comes to purchasing a home?
Hi it's Marcus Larrea, Team Lead at Palm Paradise Real Estate, and the market across Southwest Florida sees no signs of slowing trends as low inventory and price increases continue through February.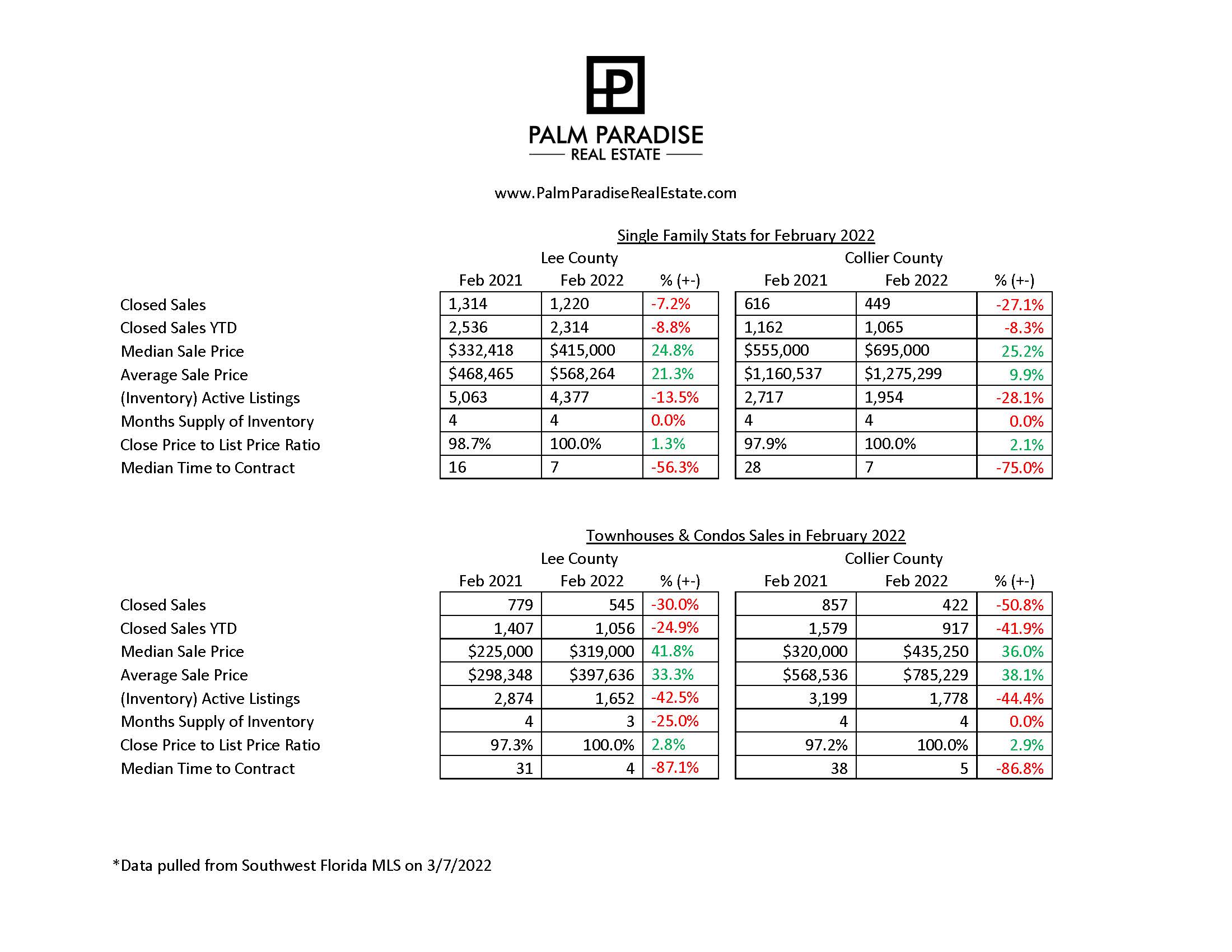 The median sale price for Single Family homes in both Lee County and Collier County are up 25% from February of 2021.
The median sale price for Condos and Townhomes is up 42% in Lee County and up 36% in Collier County from February of last year.
Inventory also continues to pose a problem across all property types continuing to push prices higher.
Inventory in Lee County for Single Family homes is down over 13% from 2021 and in Collier County, Single Family home inventory is down over 28%.
Inventory for Condos and Townhomes in Lee County is down over 42% and in Collier County it is down over 44%.
Lately, we have been seeing inventory decrease faster and prices increase faster for Condos and Townhomes than for Single Family homes.
Many people are being priced out of the market for single family homes and are having to open up to the idea of Condos and Townhomes which are oftentimes less expensive as seen by the median sale price difference. You can take a look at the detailed market stats on our monthly blog post.
Homes across all counties and for all property types continue to sell within days as the median time to contract remains between 4-7 days, just long enough for multiple offers to be accepted and reviewed by sellers.
Homes are also selling at record highs above list price.
Out of 2,743 properties sold across the SWFL MLS in February, over 34% of properties sold anywhere from 1% to up to 52% above asking price!
Another 32% sold at asking price. Approximately 66% of homes sold in February throughout Southwest Florida sold at or above asking price.
What are the 3 primary factors that impact affordability when it comes to purchasing a new home?
The first measure of affordability is home prices.
Home prices have increased by over 19% nationally and by about 30% locally from January 2021 to January 2022.
The second factor to take into consideration with affordability is mortgage rates.
While both global uncertainty and national economic conditions make it difficult to predict mortgage rates, we do know that rates have risen almost 1 full percentage point higher since February 2021.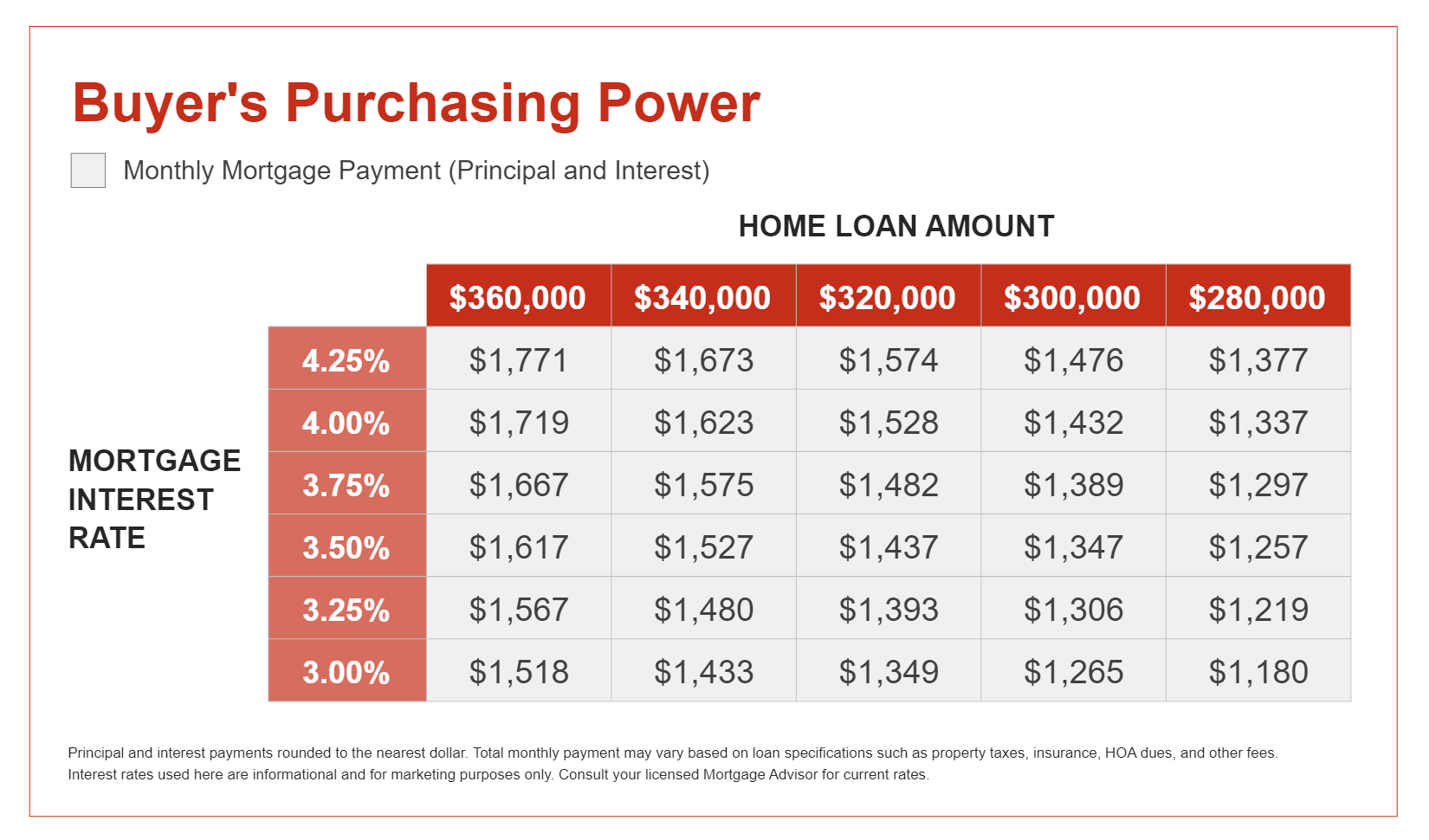 As discussed in previous market updates, for every 1 percentage point increase in your interest rate, your purchasing power decreases by 9% to 11%.
The last factor in measuring affordability is wages. This is the one big positive right now for buyers.
Prices are up, mortgage rates are increasing but so are wages.
According to ADP, incomes rose by 5.9% last year, and if you switched jobs, income rose an average of 8%.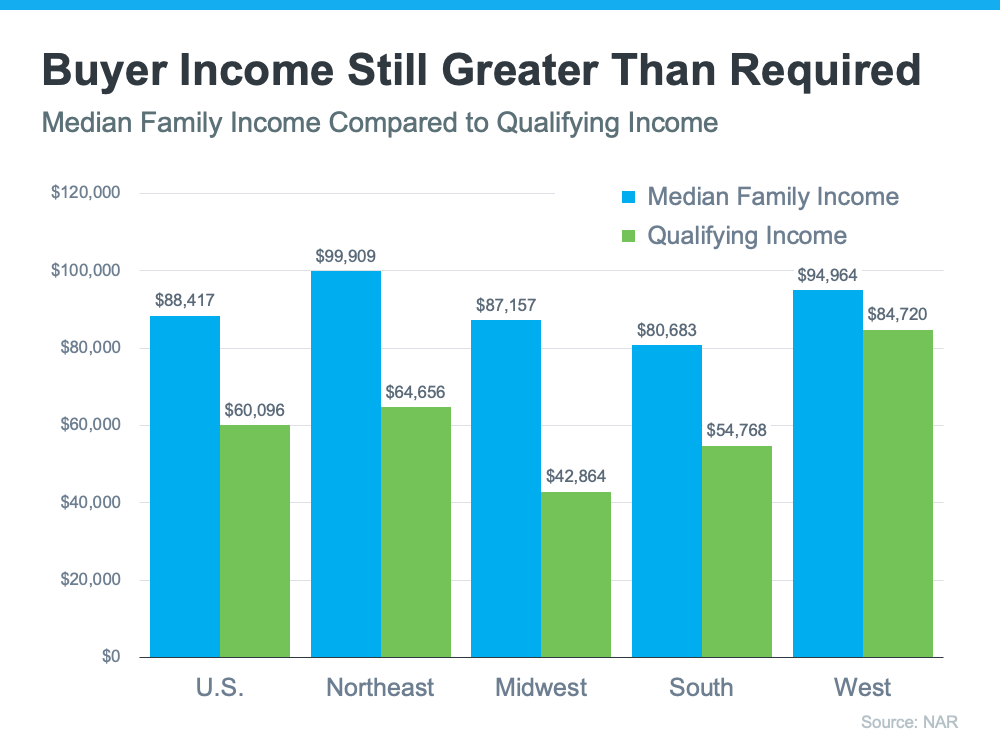 So in effect, some of the higher costs of buying a home have been offset in part by more cash income.
Or in other words buyer income is generally still greater than required.
In summary, the unique market conditions across Southwest Florida are still prime for both buyers and sellers even though we are still deep in a sellers market.
If buying you want to take advantage and buy before both prices and interest rates increase even further.
If selling, it is a great time to capitalize on massive equity gains that property owners have seen, especially over the last 2 years.
If you'd like to discuss your upcoming real estate needs, whether you are considering buying or selling, you can reach any of our experienced team members at PalmParadiseRealEstate.com or give us a call at 239-349-2487.