March Real Estate Market Update
Posted by Marcus Larrea on Wednesday, April 7, 2021 at 7:41 PM
By Marcus Larrea / April 7, 2021
Comment
What is a key factor driving the real estate market nationally not many people are discussing? Plus a shocking statistic for buyers. The Southwest Florida MLS data from March is in and you do not want to miss this month's market update.
Hi It's Marcus Larrea with Palm Paradise Real Estate in Southwest Florida.
Trends of low inventory and increasing prices continue into March with no signs of slowing for the foreseeable future.
Closed sales year to date across all of SWFL are up over 40% from last year. Couple this with inventory down over 30% year over year and this is why we are seeing prices increase so rapidly as lack of inventory will continue to get worse both nationally and locally.
Homes are selling at a rapid pace as we are seeing months supply of inventory drop even further to 2-3 months, going even deeper into a sellers market. Average days on market in Lee County and Collier County is down almost 75% from last year and close price to list price ratio is creeping closer and closer to 100% as we see many homes selling at or above list price.
As interest rates continue to increase, many buyers are feeling the urgency to buy sooner over the next 1-2 years while interest rates remain relatively low.
Here at Palm Paradise Real Estate we are feeling the hot market. We have never been more productive as our total closed sales in the first quarter are already at 50% of ALL of our closed sales for 2020. We have helped 76 families buy or sell their homes in Southwest Florida through March.
Whether buying or selling, now more than ever, it is important to work with an experienced team with current market knowledge to help your transaction go as smoothly as possible while navigating this rapidly moving market.
If selling, to get top dollar for your home, your listing agent will need to have a strategy in place PRIOR to listing to get you top dollar while at the same time planning for your move after your sale. We have negotiated many post occupancy arrangements for sellers to help put them in the best possible position to buy a new home and not have to worry about where they will be living during their transition period. This helps greatly to take pressure off of sellers needing to buy another home after selling.
Now for the shocking statistic for buyers… Did you know that every month you wait to buy you can expect to pay about 2% more for the home? Median Sale price for single family homes in Lee and Collier County is up over 25% from 2020. Waiting for the market to cool down may not be the best strategy as the market shows no sign of slowing. Why do we say this?
Well the key factor driving the market that many people are not yet talking about is Millennials. Everyone including Palm Paradise Real Estate has talked about low interest rates and factors related to Covid, among other things. But these are all accelerators. Let me share with you some key statistics about Millennials.
Millennials make up 78 Million people in the US population. That's 31% of the US population.
To put that into perspective, at the peak of the baby boomer generation, they made up 27%.
70% plus of Millennials have stated a desire to buy a home in the next 3 years.
The National Association of Realtors has stated that the next 2 years will be the peak home buying years for Millennials.
The National Association of Mortgage Bankers has stated that 45% of all mortgage applications are with Millennials.
Monster.com has stated that only 2 out of the 9 primary professions for Millennials were adversely affected by the pandemic.
So based on all of this data on Millennials along with all of the other accelerators we have been discussing over the last year, we see no sign of market conditions changing in the next 1-2 years.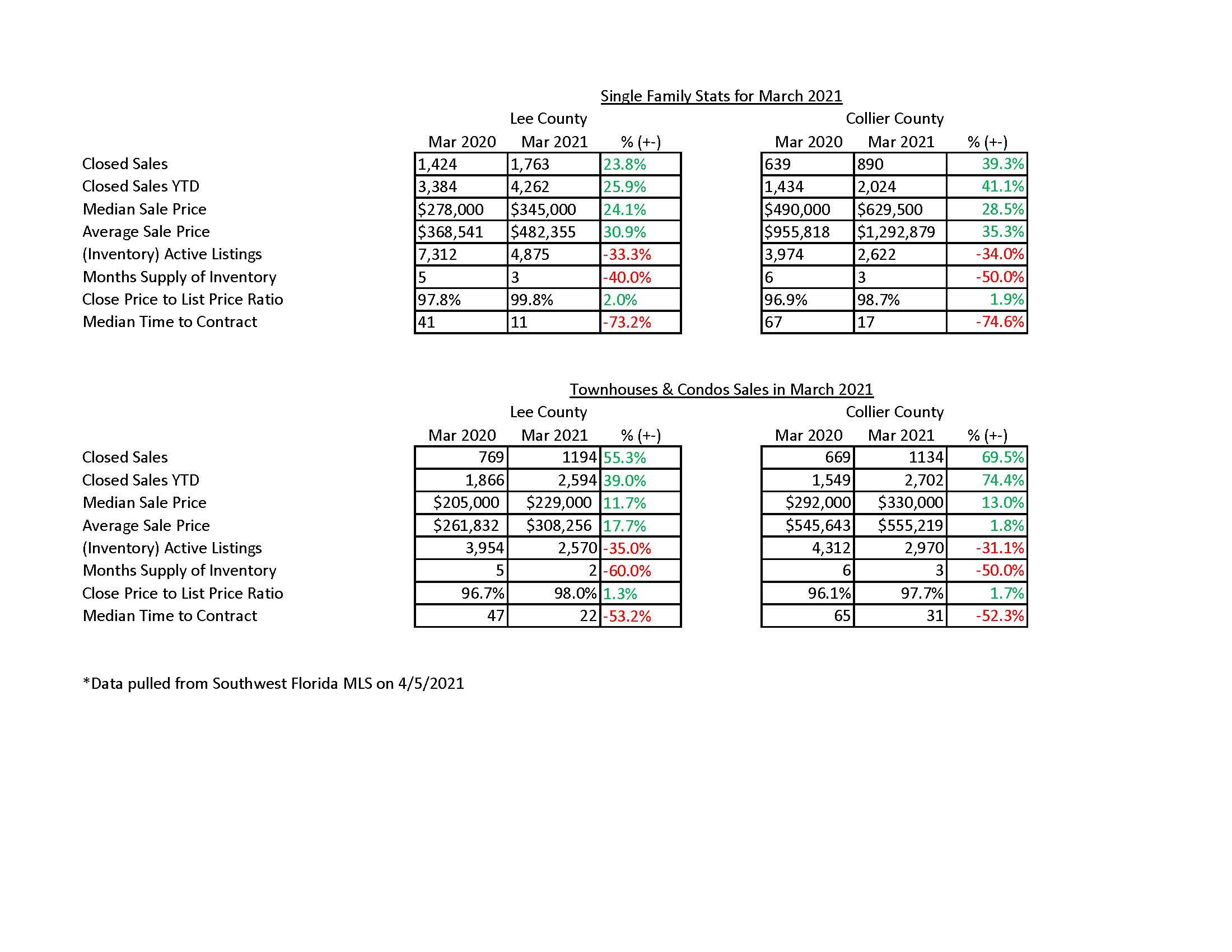 If you have any questions about buying or selling in this constantly evolving market, please don't hesitate to reach out to one of our team members at www.PalmParadiseRealEstate.com.
Thank you so much.