Southwest Florida Real Estate Market Update [New for May 2023]
Posted by Marcus Larrea on Wednesday, May 10, 2023 at 5:00 PM
By Marcus Larrea / May 10, 2023
Comment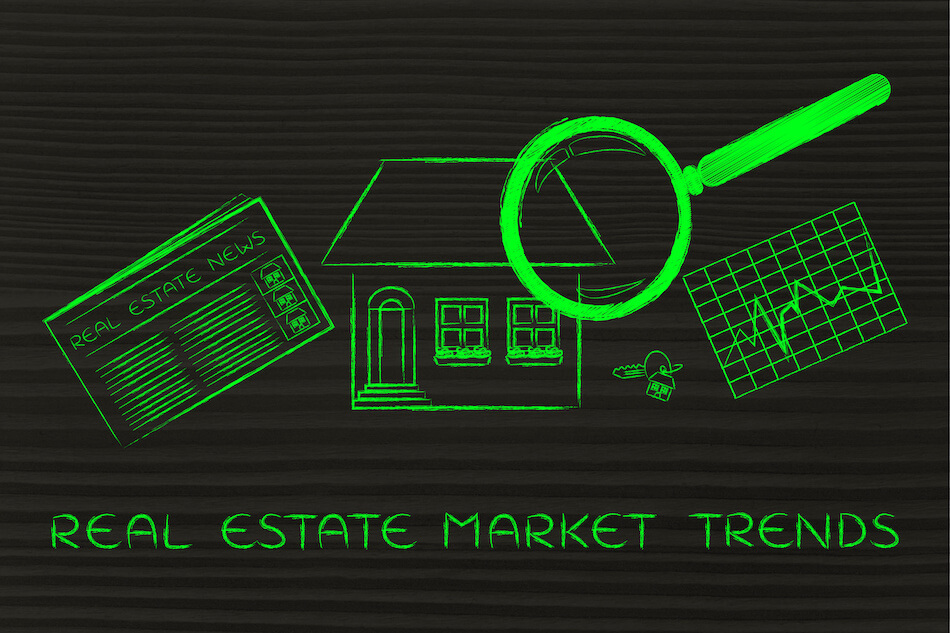 Southwest Florida continues to attract homebuyers and investors alike with its stunning beaches, thriving communities, and favorable weather year-round. Thinking of buying or selling your home this spring? Keep reading to learn about the current trends, developments, and opportunities in the local real estate market.
Is year-over-year growth in the Southwest Florida Real Estate market finally coming to an end? And what home features do buyers prefer?

Hi, it's Marcus Larrea, Team Lead at Palm Paradise Real Estate. Let's take a look at the numbers for the Real Estate Market in Southwest Florida for the month of April.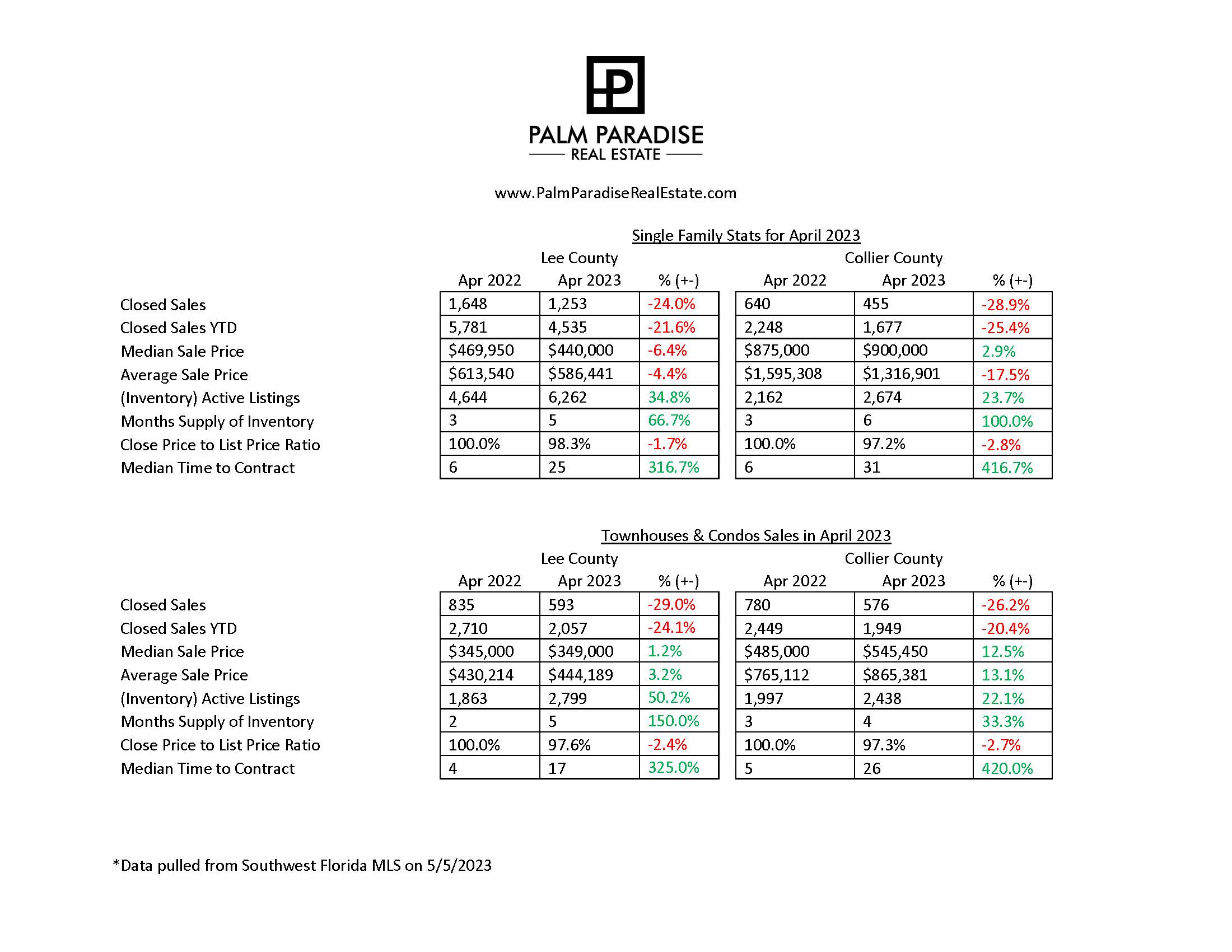 The SWFL Real Estate Market Heading into May 2023
The number of closed sales continues to drop year over year—down 24%–29%—while inventory continues to increase year over year depending on the area and property type. Even though inventory is up year over year, inventory dropped month over month in all categories except for townhomes and condos in Collier County.

We should expect to see inventory continue to drop month over month, as is typical from early summer until year-end. The dip in inventory historically keeps prices stable through the off-season.

Close-price to list-price ratio continues to stay around 97%–98%, which means that as a buyer, you should have room to negotiate when submitting offers under most circumstances. However, be sure to speak with your agent to advise you on the best negotiation tactics, as this will vary based on each individual property.

Finally, for the first time since May of 2020, the median sale price in one category—single-family homes in Lee County—saw a year-over-year price decrease of 6.4% for the month of April. April of last year happened to be the peak of our market in Southwest Florida. Even though there was a year-over-year median price decrease for single-family homes in Lee County, there was still a slight increase in the month-over-month numbers. We are still seeing year-over-year price increases in all types of homes in Collier County as well as townhomes and condos in Lee County.
What Features Help a Home Sell Fast?
What features do home buyers prefer when shopping for homes? According to data from Zillow, homes with steam ovens, quartz countertops, hurricane windows or storm shutters, and newer roofs sell for a higher price than the average home. Homes with doorbell cameras and fenced-in backyards sold faster than homes without these features. Having a pool also gives the seller an advantage. Buyers are spending more time outdoors, cooking, barbequing, relaxing, entertaining, and swimming, and if they can envision an area in the home for them to do these activities, then they will be more likely to spend more.

If there is anything we can do to support you with buying or selling a home, if you would like a free home valuation, or if you have any questions about the market in general, please reach out to one of our amazing team members online or give us a call at 239-349-2487.
Thanks for watching!