3 Most Walkable Neighborhoods in Naples, FL: Stroll to The Beach & Shops
Posted by Marcus Larrea on Friday, December 17, 2021 at 9:22 AM
By Marcus Larrea / December 17, 2021
Comment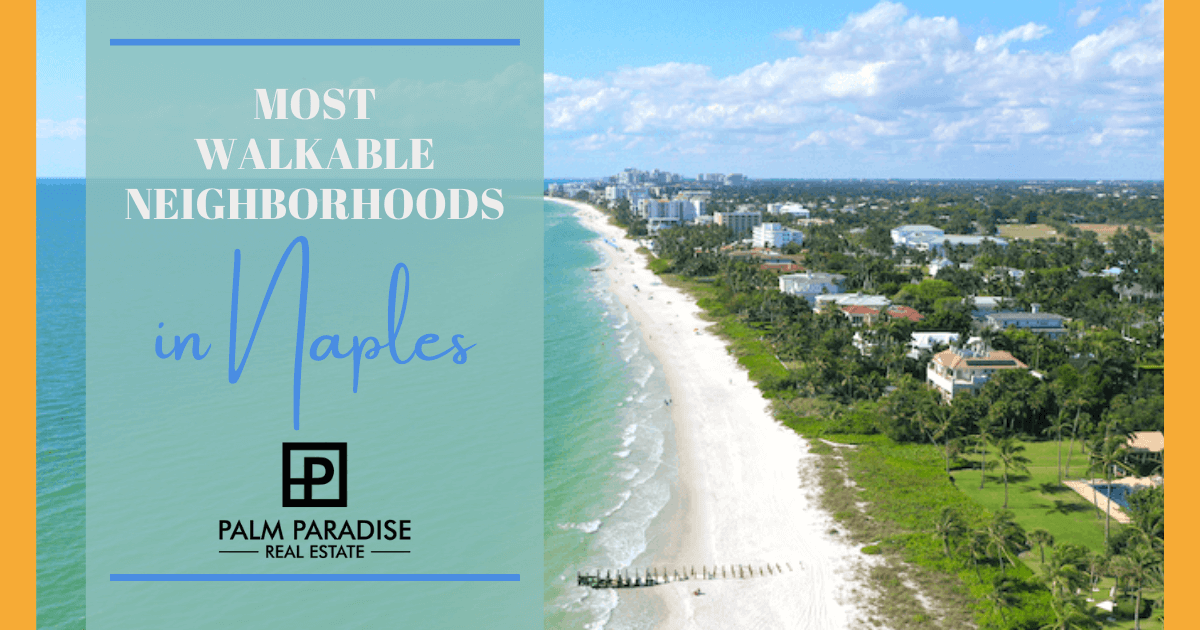 When considering walkable cities, Naples, Florida, may not be the first one that comes to mind. While it may be large and relatively spread out along a beautiful portion of southwest Florida's gulf coast, there are still plenty of options for living in areas of Naples where residents don't need a car for daily errands or fun and entertainment. Keep reading to discover the three most walkable neighborhoods in Naples, Florida.
Olde Naples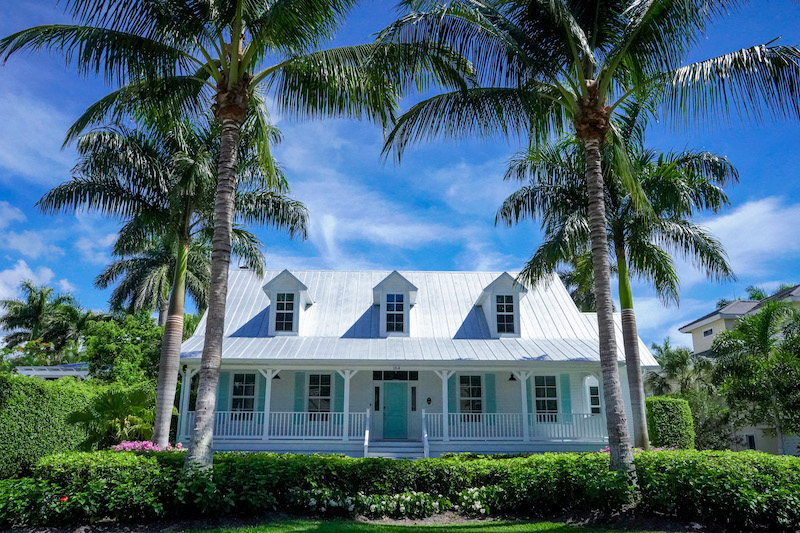 Olde Naples Amenities
Two miles of Naples Beach
Naples Pier
Fifth Avenue shopping/dining district
Arthur L. Allen Tennis Center
NCH Baker Hospital
Olde Naples is the heart and soul of the city and is naturally one of Naples' most walkable areas. This oceanfront community is roughly bounded by the Tamiami Trail and Naples Bay to the west, 14th Avenue South to the south, and 7th Avenue North to the north. It also enjoys one of the best portions of Naples' lengthy beachfront, with nearly two miles of beautiful white sand along the Gulf of Mexico and the popular Naples pier. Olde Naples is also home to some of the city's top shopping and dining districts, including along Fifth Avenue South as well as Third Street South. Residents enjoy dining at local favorites like Osteria Tulia and browsing the wares of Third Street South shopping mall, among many other choices.
Olde Naples enjoys a reputation as one of Naples' most walkable districts for several reasons, including the fact that it's one of the densest areas of what is otherwise a fairly spread out city. Even the furthest residents will walk less than a mile to the beach or to Fifth Avenue shops and dining, and walking from one end to the other will take less than 45 minutes for most.
Homes in Olde Naples run the gamut from modest condominiums to sprawling luxury homes. On the lower end, homes can typically be found in the $400,000–$600,000 range. But those looking for some of Naples' most expensive homes will also find many contenders here, with prices commonly reaching the mid-single-digit millions and sometimes as high as $10–$20 million!
Lake Park
Lake Park Amenities
Walking distance from Naples Beach and Loudermilk Park
Naples Zoo at Caribbean Gardens
Fleischmann Park
Lake Park Elementary School
Lake Park is a compact neighborhood located between Tamiami Trail and Goodlette-Frank Road, just north of Olde Naples. Walking downtown is a breeze, with the famous Fifth Avenue South corridor less than two miles away. But there's also plenty of things to do within Lake Park itself, including Hailstone Vineyards and the Lake Park Diner. Lake Park is also just a short walk from Naples Beach and the very popular Lowdermilk Park. This beachfront park includes sand volleyball courts, playgrounds, a concession stand, and more facilities, in addition to free parking for Naples residents.
Within the community, there's also the 15-acre Fleischmann Park, with its community center, various sports fields and courts, picnic pavilion, and children's playground. Nature and animal lovers will enjoy easy access to both the Naples Zoo at Caribbean Gardens and the Conservancy of Southwest Florida nature center. Lake Park residents are also just a few minutes' walk from the many shopping options at the Coastland Center mall in nearby Sun Terrace. All of these destinations and more are located within walking distance of this centrally located Naples neighborhood.
Residents of Lake Park enjoy custom homes in a wide variety of styles, from contemporary to Key West to colonial. Lake Park homes generally run from the high six-figures to over a million dollars. However, units in a few condominium buildings also located around the periphery of the neighborhood can sell for as low as the $200,000–$300,000 range.
Sun Terrace
Sun Terrace Amenities
Coastland Center mall
Close to multiple country and golf clubs
Naples High School
Freedom Park
Located just to the north of Lake Park, Sun Terrace enjoys many similar advantages in amenities and walkability. The community is bounded by Tamiami Trail and Goodlette-Frank Road, as well as Creech Road and Fleischmann Boulevard. Sun Terrace also includes two medium-sized ponds that provide many homes with water views.
The neighborhood's most notable feature is the large Coastland Center shopping mall. This sprawling space along Golden Gate Parkway includes four department stores in addition to a wide variety of clothing, home goods, health and beauty, electronics, and other stores. Even Sun Terrace's furthest residents will only need to walk a bit over half a mile to get there. Coastland Center is also home to the CMX CinéBistro Coastland, a high-end movie theater that provides food and drink service right to your seat! While the rest of Sun Terrace is primarily residential, homeowners also enjoy a huge number of shopping and dining options on the roads ringing the community. In addition, both Naples Beach and Moorings Beach Private Park beach are an easy walk from the neighborhood.
Sun Terrace homes were originally built between the 1960s and 1980s, though new construction and major renovations continue today. Homes in Sun Terrace can be more affordable than many others in walkable Naples neighborhoods. Many homes here sell for around $500,000, particularly the original homes with around 1,000 square feet of living space. However, newer, updated, or expanded homes can list for as high as the $1.5–$2 million range.
Enjoying The Best Of Naples Without A Car
Naples is truly one of the best cities that southwest Florida has to offer. It's jam-packed with amazing outdoor attractions, fun and exciting shopping and dining districts, and gorgeous unspoiled nature. All of these destinations can be visited and day-to-day needs and errands can be tackled without the need to get in a car. Would-be residents should keep these Naples neighborhoods in mind, and they may soon find themselves leaving the car in the driveway more and more! Looking for more places to stretch your legs in Naples? Check out the guide to Naples' best walking and hiking trails.