Moving Tips: Security Features Your Storage Space Company Should Have
Posted by Marcus Larrea on Sunday, March 6, 2022 at 3:32 PM
By Marcus Larrea / March 6, 2022
Comment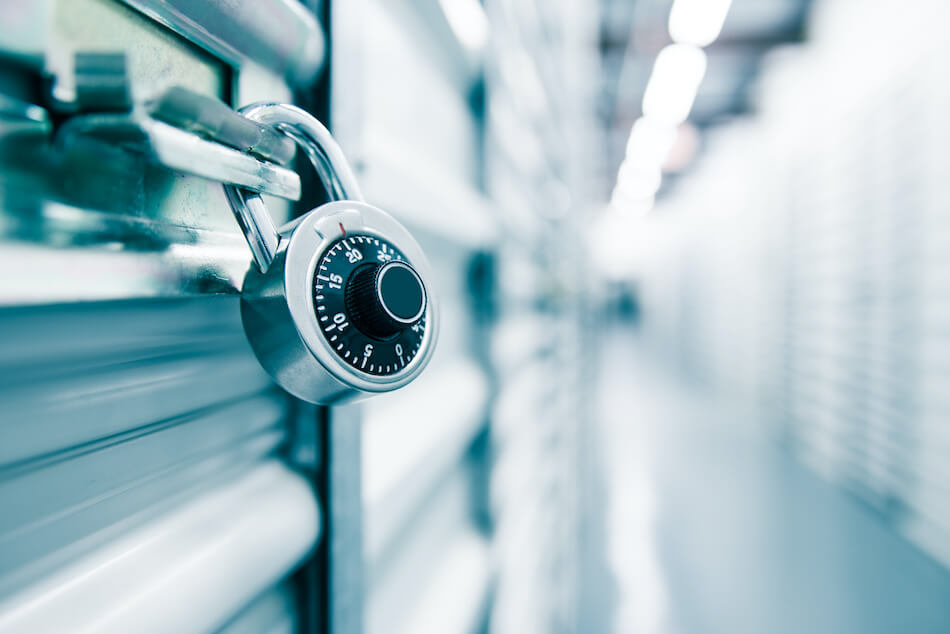 Moving to a new city can be equal parts stressful and exciting. Sticking to a moving timeline can be challenging, but it's the best way to keep things on track. To have a successful move, you may need to hold several items in storage.
The solution is to find a safe and reliable storage space company. A good storage company will hold your personal items for you in your own unit and keep them safe. However, to make sure they are safe, you should keep an eye out for specific security measures that are must-haves.
You should make sure they have mobile-based access, 24/7 entry, good lighting, mobile notifications, and video cameras. These security measures will ensure that you and your items are safe in your storage unit. Keep reading to learn about other must-have security measures to look for at storage facilities.
Mobile-Based Door Access
Looking for storage spaces with a commercial-grade access control system is the best way to ensure that no one can access your unit. They use keyless credentials instead of standard keys for heightened security. Keys are easy to copy and replace, unlike keyless entry systems that can require multi-factor authentication through mobile devices to gain entry to specific spaces.
With keyless access systems, you just need unique credentials to enter the facility and your unit. This can be in the form of a key card, key fob, or on your phone. Mobile-based door access is best as credentials can be stored on an application on your mobile phone. An intruder can't replicate a key on your phone, so you know no one else has access to your unit.
It will also be easier to access your unit at any time with mobile-based entry. All you'll have to do is scan your phone, and you're in the unit. You won't need a front desk to take you to your unit. This means that you can access your unit at any time of day with ease.
24/7 Building Access​
Every storage space company will offer a different level of access to its renters. You need to consider what that access is and how it will limit you. If renters can only access the building during working hours, they will only be able to enter the facility between 9 a.m. and 5 p.m. For people with full-time jobs, this usually won't work as they won't have easy access to their items.
If the storage facility has 24/7 building access, you won't be forced to schedule your plans around their operating hours. You could access the unit whenever you like, making it easier and more convenient. Then, if you ever need any of your personal items, you can go and collect them.
Good Lighting
Effective lighting is essential for on-site security in any location. When you're in the facility and accessing your unit, the last thing you want is minimal lighting. Poor lighting makes it easier for intruders to hide from people and video cameras in the shadows.​
This puts you and your storage unit in a vulnerable position. With proper lighting, nothing can hide, and your storage unit will be completely safe. It will maximize the efficacy of the security cameras as light enhances their visibility and quality.
Real-Time Mobile Phone Notifications
Cloud-based technology is revolutionizing business security. With a cloud-based access control system, you can connect the security system to your device and receive real-time notifications. If someone accesses your storage unit, you will get a notification. You can act quickly if you know that no one should be accessing your unit.
By getting the notification in real-time, you can quickly contact the storage unit facility and the authorities. They will ensure the protection of your unit and hopefully catch the intruder. Real-time mobile notifications are a great fall-back measure if someone tries to access your unit, as you'll be the first to know.
Video Surveillance Cameras
Video surveillance is as effective in storage facilities as it is as a home security system. With video surveillance, the security team will be able to see the surroundings of each storage unit and ensure their safety. If unverified visitors are wandering around the units, security will be able to see that and respond quickly to protect your unit and its contents.
It's vital that the storage space company also has lots of cameras. Fewer cameras mean that there will be more blindspots where intruders can hide. To ensure there are no blind spots, keep an eye out for how many cameras there are and where they are facing. With more cameras, intruders will have nowhere to hide and be easy to spot.
If you are accessing your unit, you want security to be able to see you too and ensure that you are safe while using the facility. If someone is using you to piggyback their way into a storage unit, video surveillance will capture that and come to your rescue.​
Storage Security Makes Moving Easier
​If you're moving to a new town, you already have enough on your plate. Keeping items in storage can help you declutter before a move, but your stress won't be relieved unless you're confident that your belongings will be safe. Look for these security measures at any facilities you consider.