Moving to Cape Coral: 7 Things to Love About Living in Cape Coral
Posted by Marcus Larrea on Wednesday, December 21, 2022 at 8:17 AM
By Marcus Larrea / December 21, 2022
Comment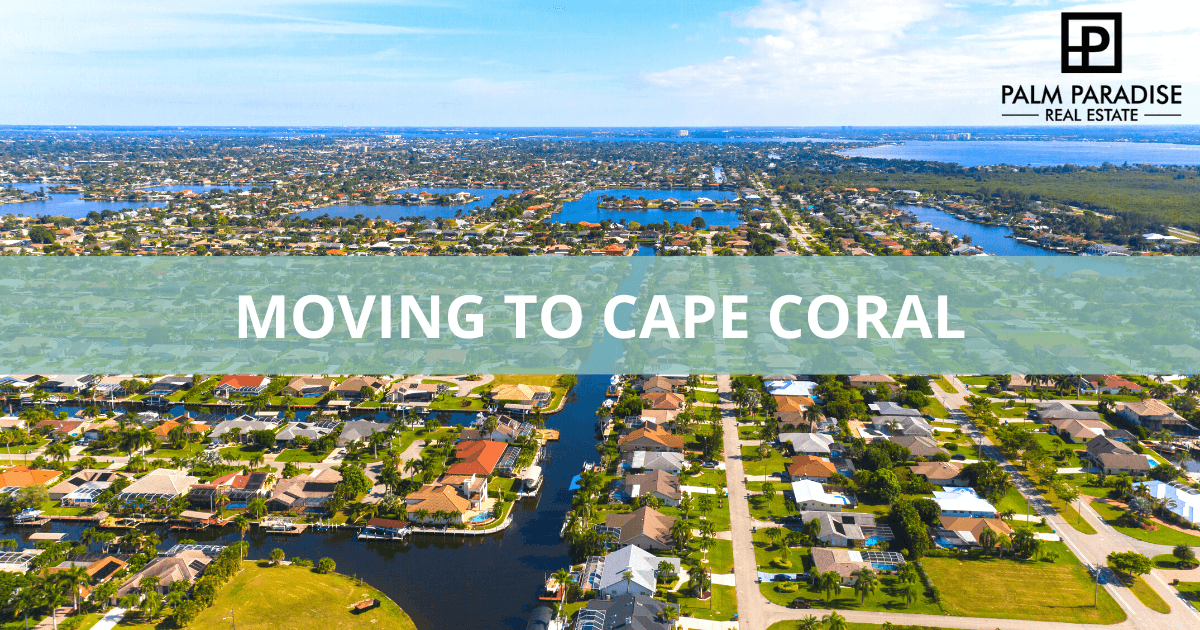 Living in Cape Coral, FL
Southwest Florida is one of America's fastest-growing and most-desired regions. Among the top choices in this popular area is the Cape Coral community, nestled between Matlacha Pass and the Caloosahatchee River north of the city of Fort Myers. With a reasonable cost of living, thriving economy, and beautiful scenery, it's easy to see why. But there's still a lot to consider for new or soon-to-be residents of the Cape Coral area. Keep reading to learn about what to know about moving to Cape Coral.
Cost of Living in Cape Coral
Those moving from various parts of the country should find the cost of living in Cape Coral may not be much different from their previous homes. The metro area is relatively close to or slightly above the national average for cost of living and slightly above Florida's average. A typical single individual will spend roughly $1,500-2,000 monthly, including rent or mortgage, while a family of four should expect to pay in the low to mid-$4,000s. New residents should expect relatively high prices for gas and transportation, as well as healthcare.
Home prices are fairly close to the national average, with most selling from the mid-$300,000s to the mid-$400,000s. However, budget and luxury homes are certainly available. This average is higher than prices in many areas of Florida, though lower than most other coastal parts of the state. Finally, items like utilities and groceries are also close to the nationwide average, meaning new residents won't have to adjust their budgets too significantly for these items.
Cape Coral Job Market
Those looking for work in the Cape Coral and Fort Myers area won't be disappointed. The area boasts just a 3.3% unemployment rate, below the national average. Through the mid-2010s, the Cape Coral job market was the fastest-growing in the entire nation, more than doubling between 2009 and 2019. Jobs are expected to grow more than 40% over the next decade, a sign of the region's continued prosperity. Some of the area's largest employers include:
Lee County Public Schools
Lee Memorial Health System
The City of Cape Coral
Publix Supermarkets
Sam's Club/Walmart
Other major corporations also have offices or branches in the area, including Wells Fargo, AT&T, IBM, Verizon, Target, and more. Cape Coral and the surrounding areas also offer a thriving small business community, partly thanks to the state's business-friendly and low-tax policies. Overall, it presents incredible job opportunities and a thriving economy both in the city and throughout Southwest Florida.
Popular Industries In The Area
As noted above, the Cape Coral area has seen a tremendous boom in jobs over the past decade that has helped reshape its economy. Many of these new jobs have come in the healthcare or construction industries, both of which have seen massive booms as more people move to the region and the existing population ages. Significant portions of the population also work in retail, accommodations, or food service. However, the largest number of Cape Coral area jobs fall into the office and administrative support category. Even so, local and state leaders continue to work to diversify the region's economy through industries like:
Technology
Biotech
Light manufacturing
Ecology
The Cape Coral area is also an increasingly popular choice for major corporations to locate their back-office operations, along with an increasing number of corporate headquarters. So, in short, no matter what new residents do or want to do, there's a good chance there's a company doing it in Southwest Florida.
Things to Do in Cape Coral
The Cape Coral area offers a wide range of activities for as many interests. While the incredible Florida scenery and nature may be the biggest draw, plenty of other things keep locals entertained. Plus, the central location on Florida's Gulf Coast means the city is only about an hour and a half from the unspoiled beauty of the Everglades, while big-city sports, entertainment, and culture are roughly two hours north in Tampa.
Outdoor Activities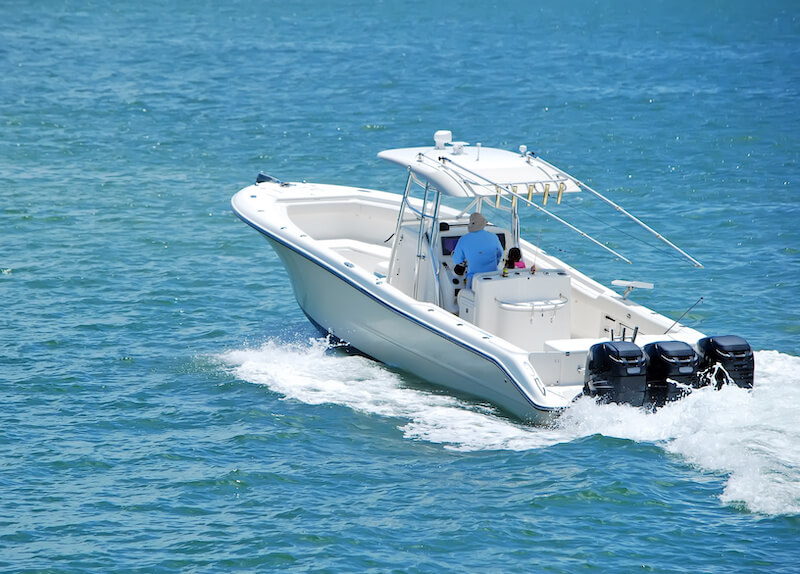 Southwest Florida's gorgeous coastline and Gulf of Mexico waters provide some of the nation's best fun in the sun. Some of the Sunshine State's best beaches can be found nearby in the city of Fort Myers Beach or in the Sanibel Island community, providing residents and visitors alike with access to the crystal clear Gulf waters. Fishing is also a popular local outdoor pastime, and understandably so. Cape Coral is flanked by the fertile waters of the Matlacha Pass and Caloosahatchee River and just minutes by water from Pine Island Sound and the Gulf. These areas also offer great boating, whether on a pontoon boat, sailboat, or kayak. Golfers will also love the numerous public and private golf courses throughout the Southwest Florida region.
Local Attractions
There's plenty to keep people busy in Cape Coral. The Cape Coral History Museum and Southwest Florida Military Museum showcase the heritage of this unique Florida community, while the weekly Farmers Market provides an opportunity to shop for some of the area's best produce and homemade goods. The town is home to plenty of parks, including the waterfront Jaycee Park and the popular Veterans Park. Meantime, residents enjoy scenic waterfront walking trails and the Cape Coral Yacht Club Park Fishing Pier.
Restaurants and Nightlife
Foodies and nightlife lovers will find themselves quickly at home in Cape Coral. The city is home to many types of cuisine, from the area's famous seafood to Italian, Indian, Mexican, Japanese, and more. Nightlife options are equally varied, including Back Streets Sports Bar and Cork Soakers wine bar. Those who want to enjoy a drink of some locally produced alcohol can head to Wicked Dolphin for a variety of rum and other spirits and Eight Foot Brewing for some unique craft beer. There are also plentiful dining and nightlife options across the Caloosahatchee in downtown Fort Myers and further south in Fort Myers Beach.
Cape Coral Climate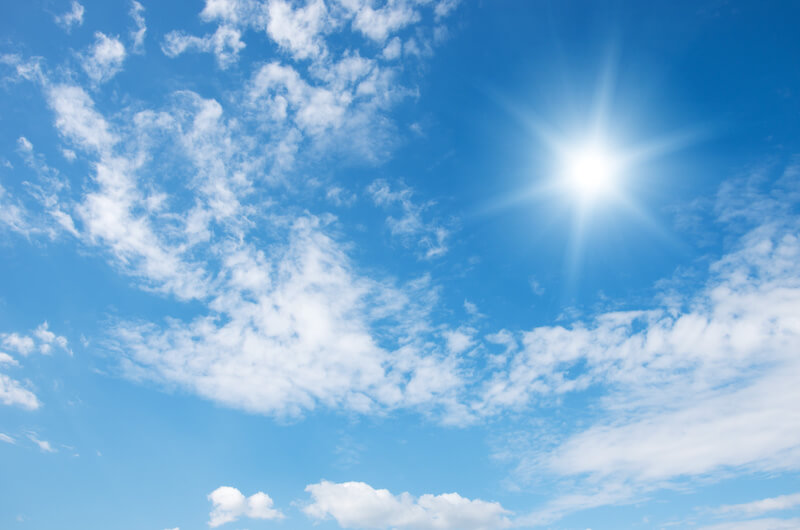 People have been moving to Florida for its incredible weather for years. It is called the Sunshine State for a reason, after all. Spring and fall are typically the most comfortable times in Southwest Florida, with temperatures from the high 60s to the low 80s and relatively lower humidity. These "shoulder seasons" are often popular times to visit the area. Winters are also comfortable, especially compared to the home locations of the many "snowbird" seasonal residents who come down for the cooler months. Even during winter, temperatures still routinely top out in the 70s and 80s and rarely dip below freezing for extended periods.
The region's tropical climate is on full display during the summer, which can be hot and muggy, often reaching the 90s. Summer is also the wettest time of year for Cape Coral, with sometimes daily thunderstorms that unleash what are usually brief torrents of rain. Winters tend to offer clearer skies and more stable weather patterns.
Traffic in Cape Coral
Depending on where new residents are moving from, they'll feel differently about Cape Coral traffic. There's certainly no comparison to major metro areas like New York, Los Angeles, Houston, and others famous for their traffic-choked roads. However, Cape Coral residents commute an average of 28 minutes each way, the highest in the state. Traffic is the most prevalent during the morning rush from 6 to 8:30 a.m. and the afternoon rush from 4 to 6:30 p.m. Areas that see the most traffic include the numerous bridges over the Caloosahatchee and Interstate 75, as well as major arterial routes like Pine Island Road, Cape Coral Parkway, and Veterans Parkway.
Trips into Fort Myers typically take 15-30 minutes, while the city of Punta Gorda and Charlotte Harbor are roughly 30 minutes to the north. Meantime, fishing and beach spots on Pine Island and Sanibel are only 30-45 minutes away, respectively. Longer trips to Tampa and Miami are approximately two and a half to three hours by car in normal traffic conditions.
Alternative Routes
Heading east or west through Cape Coral, Pine Island Road (also known as State Route 78) is the primary route. However, numerous smaller roads provide alternatives, including Veterans Parkway and Cape Coral Parkway. There are two primary roads for those traveling north-south through the region: U.S. Route 41 and Interstate 75. Interstate 75 offers a typical limited-access high-speed freeway, while Route 41 is an at-grade local route with stoplights and lined with businesses. Each offers different advantages and drawbacks based on travel routes, and either can serve as a backup option if the other is experiencing significant traffic.
Public Transportation in Cape Coral
Those looking to get around without a car will find several options in the Cape Coral area. As part of Lee County, the city is served by LeeTran, the county's public transit service. Numerous bus routes run through Cape Coral and neighboring communities like Fort Myers, North Fort Myers, the Estero community, and the city of Bonita Springs. Southwest Florida International Airport is also accessible via LeeTran service. Adults pay $1.50 for a single ride or $0.75 for trolley service. Daily, weekly, and monthly passes are available, providing significant savings to regular riders. Senior citizens and students also receive discounted fares. Fares can be paid in cash or with LeeTran's reloadable Tropicard system.
Like many growing metro regions, Cape Coral residents have access to various taxis and ridesharing services like Uber, Lyft, and others. Availability of rides may depend on the time of day, and fares will vary widely due to factors like demand, distance, type of vehicle, and more.
Cape Coral also offers paratransit service for disabled and senior citizen residents. This door-to-door mini-bus service allows rides to be scheduled for things like medical appointments and shopping trips. Each ride costs a flat fee of $12 round trip.
Cape Coral Schools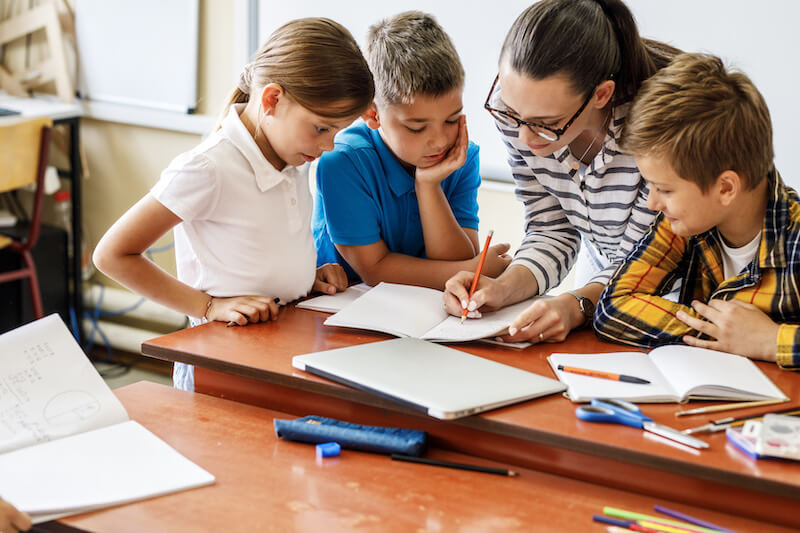 Cape Coral residents enjoy access to education options for everyone, from children to adults looking for continuing education. Public schools in Cape Coral are operated by the county via The School District of Lee County. More than 90,000 students are enrolled in schools throughout the county in grades K-12. The system operates nearly 100 schools or education centers, ranging from elementary schools to virtual schools and nonstandard options. Parents also have the option to send their children to charter schools in the Cape Coral area. About a half dozen options are available, spanning all age ranges. There are also numerous private school options in the region, many religiously affiliated.
While there are no colleges or universities in Cape Coral, the southwest Florida region has extensive higher education options. Many of these are located just across the river in Fort Myers, including Florida Gulf Coast University, Florida Southwestern, Hodges University, and Rasmussen College. These schools provide a wide variety of two- and four-year degree options spanning many disciplines. In addition, residents can also enroll in Cape Coral Technical College, which offers practically-oriented programs in agriculture, hospitality, health, business, and more.
Cape Coral: A Wonderful Place To Call Home
Whether they're drawn by the incredible weather or lured by the prospects of finding a quality, well-paying job, people flock to the Cape Coral area every year. It provides the benefits of a coastal Florida community along with reasonably priced homes, accessible transportation, and plenty to do both outdoors and inside. Relocating can be tough no matter the destination, but new residents of Cape Coral can be sure they're joining a community they'll love and be proud to be a part of.