Moving to Naples: 13 Things To Know About Life in Naples (2023 Guide)
Posted by Marcus Larrea on Wednesday, May 24, 2023 at 9:45 AM
By Marcus Larrea / May 24, 2023
1 Comment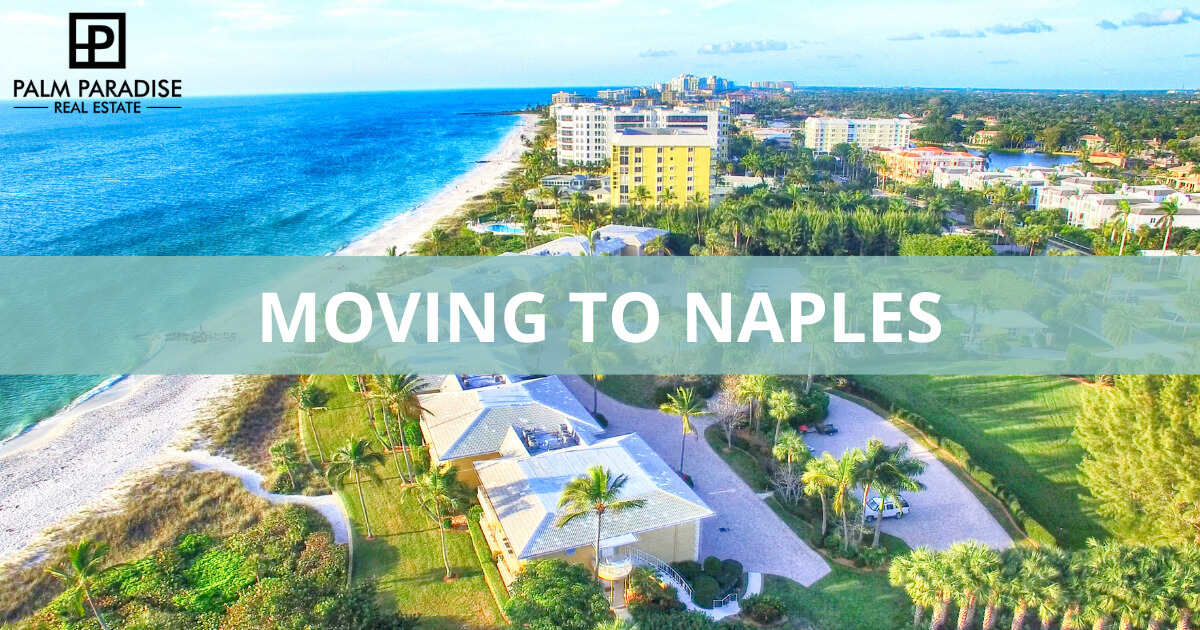 Is Naples a Good Place to Live?
Life in Naples is best described as picturesque, with sandy beaches along the Gulf of Mexico's pristine waters. Adding to the appeal of Florida's west coast shores are excellent surfing conditions. This side of Florida's coastline is perfect for enjoying the sunshine and relaxing in crystal-clear blue waters, making Naples real estate some of the most desirable in the state.
Located on the southwest coast of Florida in Collier County, Naples offers pleasant year-round weather conditions, enabling active lifestyles that include all sorts of outdoor recreation and water activities. The population of Naples continues to grow, reaching over 22,200 individuals in 2021.
Come and explore the heartbeat of downtown. Get lost walking the streets, lined with eye-catching historical architecture, retail shops, artful displays of its culture, small sidewalk cafés, and culinary delights. Adding to the spirit of this laid-back urban community is the burst of tourism that brings lavishness to Naples' economy.
If you're ready to go from tourist to resident, read on to discover some things you should know before moving to Naples, Florida.
What's It Like in Naples, Florida? 10 Reasons You'll Love It!
Tropical Paradise: The year-round warm weather allows for outdoor activities and a relaxed lifestyle.
Beaches: With miles of pristine white sandy beaches, Naples is a beach lover's dream.
Outdoor Recreation: From boating, fishing, and kayaking in the Gulf to exploring the Everglades National Park, there are countless opportunities to connect with nature.
Golfing Galore: Naples is known as the "Golf Capital of the World" with over 80 championship golf courses.
Retirement Destination: Naples is a popular retirement destination due to its warm climate, excellent healthcare facilities, and tax benefits for retirees.
Shopping & Dining: Naples offers a wealth of upscale shopping and dining experiences.
Thriving Real Estate Market: As a national vacation hot spot, real estate in Naples is always a good investment.
Cultural Hub: A world-class zoo, a stunning botanical garden, and numerous museums and galleries make art, culture, and entertainment the way of life in Naples.
You're Well-Connected: Naples is conveniently located near larger cities like Cape Coral and Fort Myers.
A Robust Economy & Job Market: There are plenty of exciting work opportunities, thanks to the city's impressive growing economy.
Cost of Living in Naples
The cost of living index for Naples is an estimate based on basic living necessities that include housing, food, energy, transportation, medical care, taxes, and other expenses. The national index uses 100 to mark the average American community. The cost of living in Naples is a bit more expensive than this average, with an index of about 112.
However, this cost disparity isn't distributed evenly across expenses. Transportation, for example, is far more affordable in Naples at an index of around 81. This is especially notable when the index for the state of Florida as a whole gives transportation a score of almost 113. Other categories are comparable to average U.S. costs, with utilities in Naples being a few points more affordable and health care being a single point above the baseline. Residents of Naples pay a bit more for groceries, with an index of 117.
Housing is the highest relative expense Naples residents face, with an index of 140, but that's to be expected with its prime location. To see this index in action, the median home cost in Naples is around $323,700, over $90,000 higher than the national average at $231,200. Naples condos can be found in the low $100s, but Naples' luxury real estate can easily go for millions or even tens of millions, thanks to the city's gorgeous location. Per-month rents are also higher in the Naples area, with studios averaging $855 per month, one-bedroom apartments at $1,087, two-bedroom apartments at $1,333, and three-bedroom apartments at $1,768. Rent for four bedrooms averages $2,093, about $300 more per month than the U.S. average. Unlike some other cities, renting in the surrounding metro instead of the city itself isn't likely to save much on rent.
Because Florida doesn't have a state income tax, working Floridians have a higher take-home pay, making it more affordable to live in Naples. This helps offset Florida's sales tax of 6%.
Naples Job Market
According to the Bureau of Labor Statistics, over 180,000 individuals were employed in Naples as of April 2021. The local government of Collier County employs over 130,000 workers. Collier County Public Schools employ over 5,400 residents throughout the school district. Slightly less than 50% are teachers.Walmart employs more than 111,000 full-time and part-time associates throughout the state as of January 29, 2021. Additionally, more than 6,000 active workers are permanent Naples residents.
Physicians Regional Healthcare Center in Naples has more than 2,000 employees at two premier hospitals and specialty clinics serving this growing community. Manufacturers, information technology, and media sectors include the Parker Hannifin Corporation, a well-known national motion, and control technology specialist, employing 230 Naples residents. ASG Technologies is an Information Management and IT System Management company employing 1,000 Naples residents. ACI Worldwide is a software developer focused on simplifying real-time electronic payments utilizing over 4,000 employees. Beasley Broadcast Group consists of 63 owned stations under Beasley Media Group with over 700 employees.
Popular Industries in the Area
Popular Industries in the Area
Because Naples is, without a doubt, an established tourist resort, some businesses experience booms during peak travel seasons. As a result, industries and companies headquartered in Naples focus on year-round stability as the key to maintaining a thriving economy.
Collier County welcomes an array of industries to promote economic development. Industry leaders in Collier County include retail trade, education, manufacturers (wholesalers), health care, transportation, utilities, warehousing, construction, information, food services, and hospitality.
The following industries are projected to experience steady growth during the next 3–5 years, forecasting a healthy and competitive economy.
Healthcare
Technology
Food Services
Retail
Real Estate
Things to Do in Naples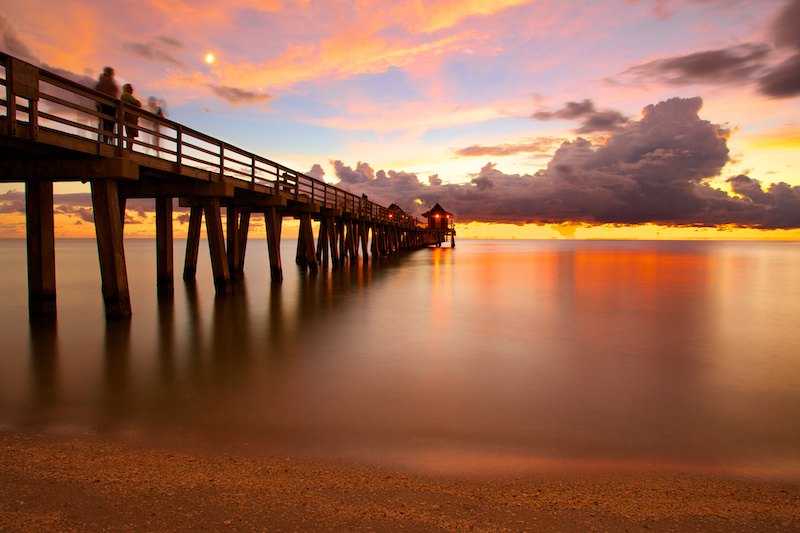 Things to do outside include tours of the local wetlands, ocean adventures, and more outdoor activities. The Gulf waters offer boaters an experience of relaxation or the excitement of water sports, from kayaking and fishing to parasailing. The area is perfect for snorkeling or scuba diving. For the adventurous, there are air events with views of the ocean and its inhabitants.
Home to Florida's natural habitat is the wetlands, covering 13,000 acres. Get a glimpse of American alligators, Florida's sandhill cranes, endangered wood storks, snowy egrets, Big Cypress fox squirrels, and black bears.
Outdoor Activities
Spend the day at Delnor-Wiggins State Park Beach, where amenities for parking, restrooms, and showers are close to the beaches.
Visit the Corkscrew Swamp Sanctuary in the Western Everglades, just 30 minutes from Naples. Bring a camera and capture nature at its best.
Come and enjoy a sunny day or a spectacular sunset at the Naples Pier, extending 1,000 feet over the Gulf waters and attracting ocean sunbathers and anglers. At the end of the day, head into Naples' Historic Old Town for dinner.
Marco Island is just 45 minutes from Naples, with public beaches from one end of the island to the other. As the largest of Florida's Ten Thousand Islands, the island is known for its quality of life, casual atmosphere, and welcoming community. Enjoy a delicious breakfast and a fresh cup of coffee at one of the local cafés.
Restaurants, Breweries, and Bars
Caffe' Milano offers indoor and patio dining, serving brunch and lunch specialties of the day. Have a taste of Naples' homespun Italian flavors and dishes. Drop by and enjoy Happy Hour with discounts on food and $5 house drinks.
The Village Pub is a bayside patio bar, serving beer on tap and a selection of wine. The view of Venetian Bay includes the parade of passing boats, which makes for a relaxing afternoon. The local culinary flavors include the catch of the day or a taste of crab, shrimp, and calamari signature dishes.
The Cabana Bayfront sits on the marina. The cool breezes, ambiance, customized cocktails, margaritas, and craft beers are perfect for people- and boat-watching.
Nightlife
Blue Martini is pouring a martini made just for you. Happy Hour is from 4–8 p.m., and there's a "Girls Night Out Special" on Wednesdays. Enjoy live bands from 7:30 p.m. all the way to 11 p.m., when the local DJ takes over til 2 a.m.
Off the Hook Comedy Club is a must-see attraction in Naples. The stage is filled with top names in comedy entertainment for an evening filled with laughter and socializing. South Street is where recording artists gather to enjoy the evening doing what they love. Customers share the spotlight at open mic night and karaoke into the late hours of the evening. This stop is noted for its crafted beers on tap and homespun cocktails.
Naples Climate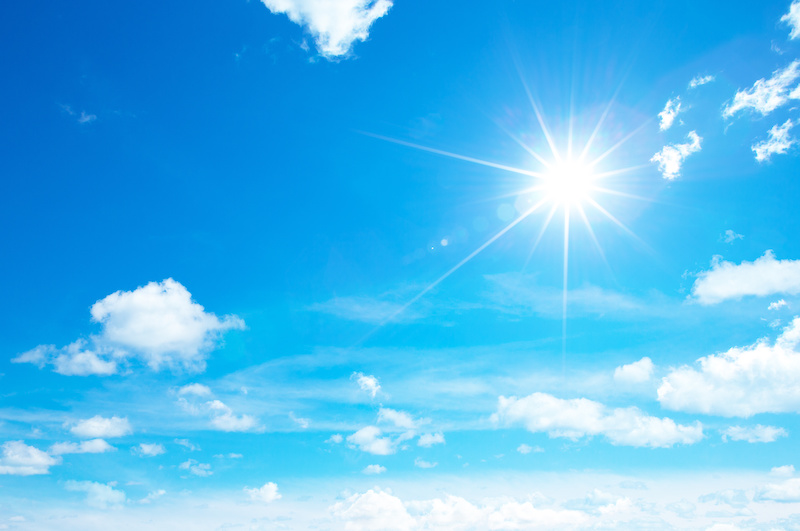 The average temperature in Naples falls between 75 degrees Fahrenheit and 80 degrees Fahrenheit, perfect for outdoor activities. So it's no surprise that new arrivals choose Naples for its abundance of sunshine—264 days on average—throughout the year.
The hottest months of the year are July and August, with average temperatures reaching 80 degrees and sometimes creeping up into the 90s. The coldest month is January, with temperatures falling into the mid-50s by nightfall. Naples' wettest month is July, with almost five inches of rain, but annual precipitation is fewer than 24 inches per year. Ocean breezes move at an average speed of five miles per hour, with the windiest month being March, as progressive winds reach eight miles per hour.
Coast towns and communities like Naples can be more vulnerable to storms than other places. Tropical storms and heavier rainfall arrive through June, July, and August. As a result, it's not uncommon to find the beaches filled with visiting tourists and residents, soaking up the sun between cloudy or rainy days. Florida's hurricane season falls between the beginning of June and the end of November.
Naples Traffic
US-41 from Miami is a direct roadway to Naples. Helping to alleviate some traffic congestion is I-75 from Fort Lauderdale, branching off to the SR-84 to Naples.
The working population starts their commute as early as 5 a.m. but picks up around 7 a.m., with late starters hitting the road close to 11 a.m. The rush hour is heaviest between 8 and 8:30 a.m., with most Naples commutes being 5–14 minutes. Commuters living outside of Naples' inner-city area can plan an extra 15–30 minutes during the rush hour which may impact your Florida car insurance rates.
Close to 80% of Naples' drivers prefer to drive alone, slightly higher than the national average of 74%. Less than 10% opt for carpool rides, compared to the national average of 10%. Less than 3% take advantage of public transportation, compared to the national average of 6%. Less than 2% live within walking distance to work, with the remaining 1% of Naples residents bicycling to work, similar to the national average.
The closest commercial airport is Southwest Florida International Airport (RSW), 45 minutes south of Naples. Naples Airport (APF) is only five miles from downtown; however, it's a private airport with limited public access.
Alternative Routes
Alternative route options may have less traffic, but they also often come with increased drive time. For example, the Golden Gate Parkway is part of the Collier County Roads (CR), connecting the northern areas of Naples to US-41. The interchange of CR31 (Airport-Pulling Road) from US-41 is east of downtown Naples and north of CR846 (Immokalee Road).
Public Transportation in Naples
Among other public transportation in Naples, Collier Area Transit (CAT) provides riders with real-time information about bus arrivals. There are five service routes with more than 300,000 passengers each year. CAT is managed by the county staff, assuring day-to-day operations of the County's Fleet.
Rules of Transit
There are rules to make the ride more enjoyable. Have your Smart Card, daily pass, or exact fare ready before boarding, as drivers do not keep a cash box. Discard all food or beverages before boarding, and know that large items that block the aisles, including surfboards and large strollers, are not allowed. Shirts and shoes are required, so keep that in mind when planning beachwear. Bikes must be mounted to the front of the CAT vehicle, and pets are not allowed except guide or assistance animals.
Be sure to plan your destination if this is your first time aboard the CAT. Like private vehicles, riders can expect traffic to be congested and commute times to be longer during peak hours. Riders should expect limited sitting and potential delays with scheduled stops due to on- and off-boarding.
Naples Schools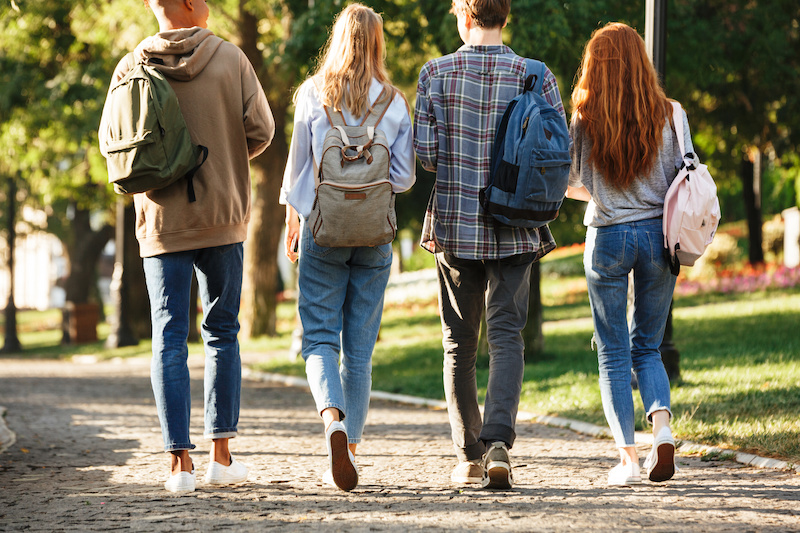 There are 132 preschools, 66 elementary schools, 41 middle schools, and 30 high schools in Naples, Florida. Collier County School District is proud to provide 48,000 students with the skills to continue learning among the Collier County Public Schools, charter schools, and private schools.
The schools in Naples offer students a choice between traditional public schools and academy charter school learning programs. Traditional public schools provide primary (elementary) and secondary (high school) education. Academy schools typically focus on education in a particular field, like social studies and science.
Hodges University is located just north of Naples, and other higher learning institutions nearby include Florida SouthWestern State College-Collier and Florida Gulf Coast University.
Come Home to the Beaches of Naples
Sitting on the shores of the Gulf of Mexico, Naples offers a place to call home, rich in natural wonders from its amazing beaches, wetlands, wildlife, sprawling golf courses, culinary dining, waterfront bars and cafés, vibrant nightlife, and seasonal entertainment. Those looking to move to this community may find that living costs are well worth the lifestyle. Whether you're looking for waterfront real estate or gated homes, Naples promises the lifestyle you want.