Moving to Saint Petersburg: 7 Things to Love About Living in Saint Petersburg
Posted by Marcus Larrea on Wednesday, January 4, 2023 at 9:35 AM
By Marcus Larrea / January 4, 2023
Comment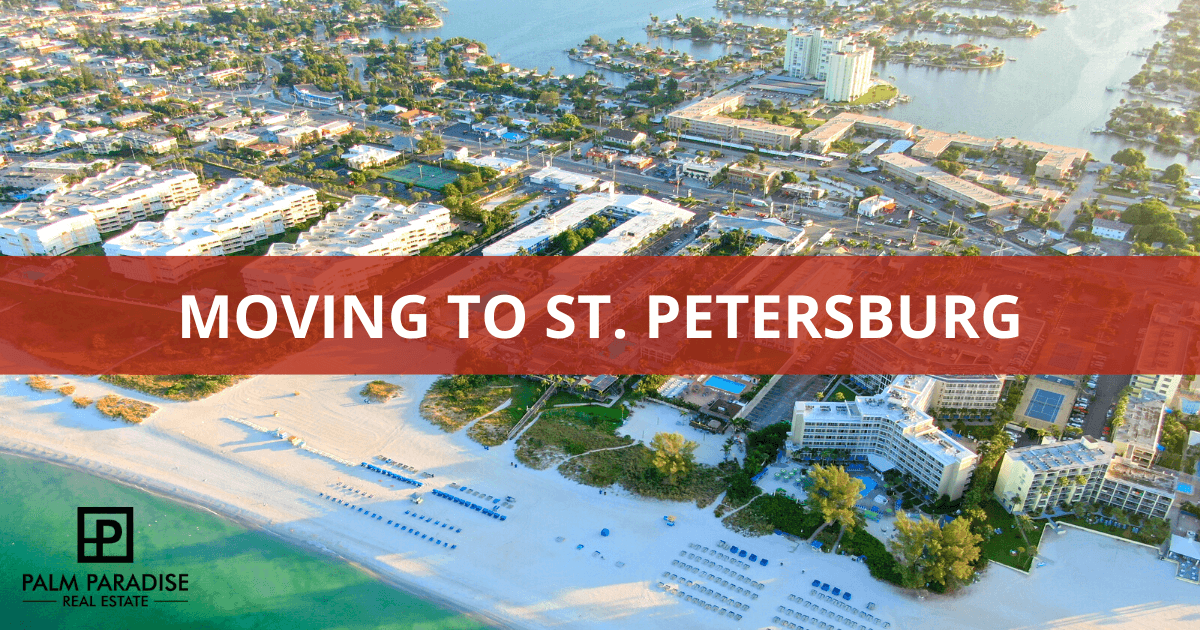 Living in St. Petersburg, FL
Nestled on the shores of Florida's Gulf Coast, St. Petersburg is one of the premier beach destinations in the United States. With a year-round population of just over 270,000 residents, it is the fifth-most-populous city in Florida and the second-largest in the Tampa Bay metropolitan area. Founded in the 19th century, St. Petersburg was purchased in 1988 by John C. Williams and Peter Demens. When it came time to name the city, they decided through a coin toss. When Demens won, he decided to name the coastal city after St. Petersburg, Russia. While it's nothing like its namesake, St. Petersburg, Florida is a magical destination in its own right, averaging over 6.5 million visitors per year.
Known as the "Sunshine City," people who invest in St. Petersburg real estate enjoy 35 miles of beaches, a vibrant economy, and a thriving food and art scene. Before you start packing your bags, keep reading to learn everything you need to know about moving to St. Petersburg.
Cost of Living in St. Petersburg
Like many Southwest Florida communities, St. Petersburg is a highly desirable place to live. With its abundance of amenities and sunny weather, St. Petersburg residents report a high quality of life. Yet, as a highly sought-after location, St. Petersburg is surprisingly affordable, even compared to other areas of the country, with an overall cost of living score coming in at 98.6, which is below the national average of 100. This means that, for many, living in St. Petersburg, Florida is easily within reach. St. Petersburg's housing and transportation costs are more affordable than the national average. Housing in St. Petersburg is 29% cheaper than the national average, adding to this beautiful beach community's appeal.
As many residents are aware, St. Petersburg has a highly competitive real estate market, similar to many Coastal Florida cities. Fortunately, St. Petersburg offers an incredibly diverse range of housing options, from rentals to homeownership, making St. Petersburg more readily accessible to prospective residents. For residents interested in purchasing a home, buyers can find many different housing options, including St. Petersburg condos, new construction homes, and luxury homes. While prices vary based on neighborhood and home style, real estate prices in St. Petersburg range from $10,000 to $15,000,000.
Similar to homeownership, renters in the St. Petersburg area have a diverse range of rental options, from charming condos to glamorous highrises and everything in between. On average, St. Petersburg rent costs between $700 and $12,000 per month.
More information about cost of living in St. Petersburg:
St. Petersburg Job Market
When relocating to a new area, one of the most critical areas of consideration is employment prospects. How healthy is the job market in St. Petersburg and the Tampa Bay Metropolitan Area? In many aspects, the job market in St. Petersburg is thriving. The Tampa Bay Metropolitan Area is one of the healthiest job markets in Florida, with lower unemployment rates and higher projected future job growth percentages than the national average. While the national unemployment rate sits at around 6%, St. Petersburg's unemployment rate is 4.6%. St. Petersburg also has a future job growth rate of 42%, which is 79% higher than the national average.
While St. Petersburg is most well-known as a beach destination, this city has various industries with gainful employment opportunities. Some of the area's largest Pinellas County employers include
Raymond James
HSN (Home Shopping Network)
Spectrum
Tech Data Corp
The Nielsen Company
And while St. Petersburg is not the largest city in Florida, it is less than 30 minutes from Tampa and Clearwater, providing even more excellent employment opportunities for working professionals.
Popular Industries in St. Petersburg
As with many areas with a warmer climate, one of the most popular industries in St Petersburg is the healthcare sector. This is because St. Petersburg is an incredibly appealing area for retirees, who will require more medical assistance as they age. The largest healthcare employer in the St. Petersburg area is Baycare Health Systems, which employs over 1,300 workers. Other major employers in the healthcare sector include University Community Hospital, HCA Shared Services, and Bon Secours Catholic Health Care Ministry (headquartered in St. Petersburg).
Healthcare is not the only primary industry in St. Petersburg. Other popular industries include power and energy, electronic shopping, investments, marketing research, and foodservice.
More information about finding a job in St. Petersburg:
Things To Do in St. Petersburg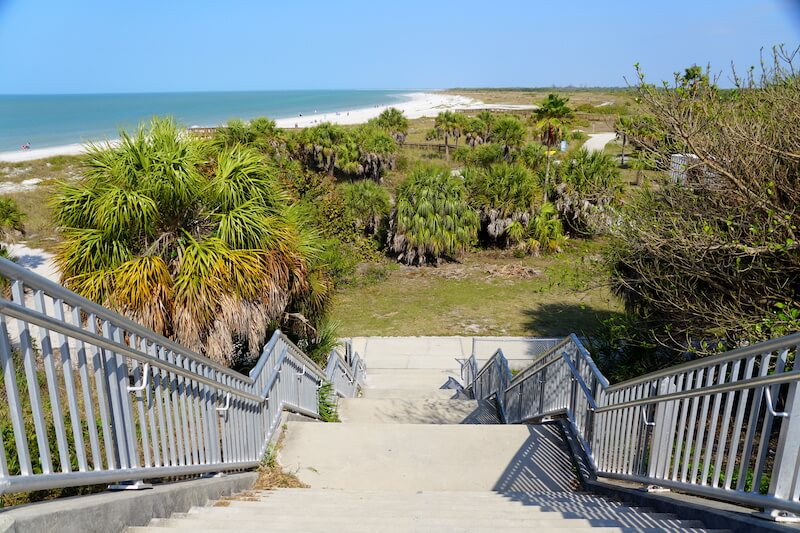 One of the many reasons transplants choose to relocate to St. Petersburg is its liveliness. There is always something to do in this coastal city, no matter what time of day or what time of year it is. From its unrivaled sandy beaches to its many shopping and fine dining options, St. Petersburg's profusion of amenities offers something for nearly every visitor and resident who spends time in the Sunshine City.
Outdoor Activities
With over 35 miles of pristine beaches, it's no secret one of St. Petersburg's biggest draws is the Gulf of Mexico. St. Pete's Beach was rated TripAdvisor's #1 Beach in the United States. This means many activities in the area are water-based, including swimming, sea kayaking, snorkeling, deep-sea fishing, sailing, and more. On the beach, many visitors enjoy sunbathing on a pristine beach or playing games like beach volleyball. Even beyond the beach and the sand, St. Petersburg has more tranquil offerings where visitors can get in touch with nature. Fort DeSoto Park is a popular destination for camping, hiking, and birdwatching.
Restaurants, Breweries, & Bars
Perhaps as famous as its sandy beaches, St. Petersburg has a culinary scene that would elate any self-proclaimed foodie. From tiki bars to seaside cafes to upscale dining, the St. Petersburg area has nearly every type of beachfront dining imaginable. For diners looking for beachside options, some of the most popular restaurants in the area can be found in St. Petersburg and Clearwater, where patrons have panoramic ocean views, adding ambiance to their dining experience. Many restaurants, such as Frenchy's and The Palm Pavillion, offer open-air dining and have some of the freshest seafood options around. Even in the downtown area, St. Petersburg offers a variety of cuisine options, including seafood, Creole, Italian, Mexican, Japanese, and upscale dining.
Nightlife
For St. Petersburg residents, one of the highlights of living in the area is going to a beachside bar and watching the sunset over the western gulf. Yet once the sun goes down, the fun is just beginning. St. Petersburg has tons of hot spots, from laidback tiki bars to lively nightclubs. There are nightlife options that suit nearly everyone in this beachside city.
For dance clubs on the beach, some of the most famous locals are Shephard's Tiki Beach Bar and Grill or Jimmy B's Beach Bar--both of which have live music on the beach. For pubs, some of the most popular spots are Flanagan's Irish Pub, Pass-a-Grille Beach, and O'Maddy's. Ruby's Elixir, MacDinton's, and Park & Rec offer live music and fabulous cocktails for those who prefer dancing at nightclubs.
Climate in St. Petersburg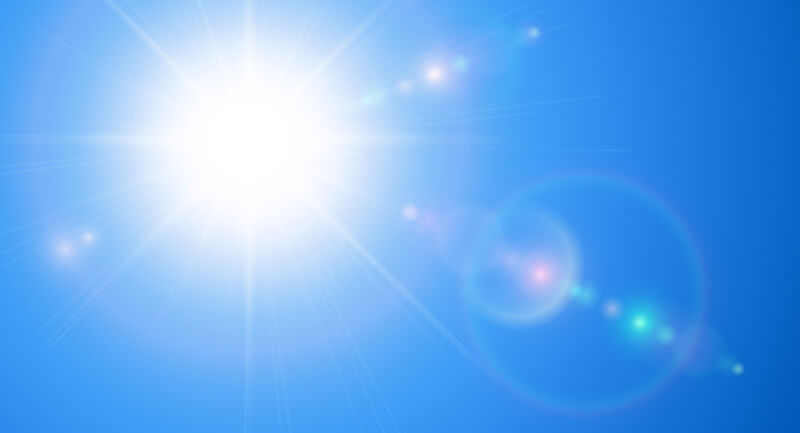 For those who love sunshine and warm weather, living in St. Petersburg is unrivaled compared to other areas in the continental U.S. Of the 365 days in a year, St. Petersburg averages 241 sunny days per year, making it ideal for those who enjoy playing in the sun. On average, temperatures in St Petersburg range from 54 degrees F to 89 degrees F for the year. Of course, it can be colder during the winter and much hotter in the summer. For most, the best seasons in St. Petersburg are autumn and fall, where the temperatures are most ideal for watersports and leisurely activities. However, some years, St Petersburg and the surrounding areas experience severe hurricanes during the fall months, especially in October, so this is something to consider. The coldest months are from December to March, where average temperatures dip below 73 degrees F and can get as low as 54 degrees F.
During the summer months, the humidity in St Petersburg is very dense, and the temperatures are very high, averaging well above 85 degrees F some days, making a day at the beach all the more desirable.
More information about the climate in St. Petersburg:
Traffic in St. Petersburg
Because the area is increasing, traffic has been getting heavier and heavier in recent years. On average, St Petersburg residents commute 23.6 minutes each way per workday. The Tampa area can experience very heavy traffic, especially during rush hour traffic, but drivers can save themselves time and potential headaches while being on the road with careful planning. To best navigate the roadways, knowing the area's main roads is crucial. Four run east to west, while two run north to south.
Here are the five most famous roads in the Tampa Bay Metropolitan Area:
I-275 - runs through the center and downtown Tampa
I-4 - comes from Tampa to St. Petersburg
Veteran's Expressway (FL 589) - a toll expressway; this road runs through the Tampa Airport, so it is often congested
FL-618 - another toll expressway; runs south of Tampa
I-75 - runs north to south; connects to I-275 and I-4
For St. Petersburg residents commuting to and from Tampa, these are the most famous roads. Still, many commuters can reduce their driving times by navigating around the busiest sections during peak traffic hours.
Alternative Routes
It's no secret that Tampa traffic can be congested. Fortunately, there are alternative routes commuters can take to avoid slowdowns. From east to west, local drivers typically take the following routes to avoid heavy traffic: State Road 60 (AKA Kennedy Boulevard), U.S. 92 (AKA Gandy Boulevard), State Road S80, and State Road 582. From north to south, the most common alternative routes include U.S. 92 and U.S. 41.
More information about traffic in St. Petersburg:
St. Petersburg Public Transportation
While around 80% of residents drive their vehicles, St Petersburg and the surrounding area offer many public transportation options for commuters. Whether they choose buses or bike shares, St Petersburg residents have other ways to navigate the Tampa Bay Metropolitan Area. PSTA is the main artery for public transportation in Pinellas County for bus riders. Buses run multiple routes in Downtown St. Petersburg and commute to some of the area's main highways. The Downtown Looper offers free rides to the area's main attractions for those traveling downtown. There are two trolleys for those traveling to and from the beach: the Central Avenue Trolley and the Suncoast Beach Trolley.
For cyclists, there is a bike-share program called Coast Bike Share, which allows riders to rent their bikes as needed. St. Petersburg also has ride shares, such as Uber and Lyft.
St. Petersburg Schools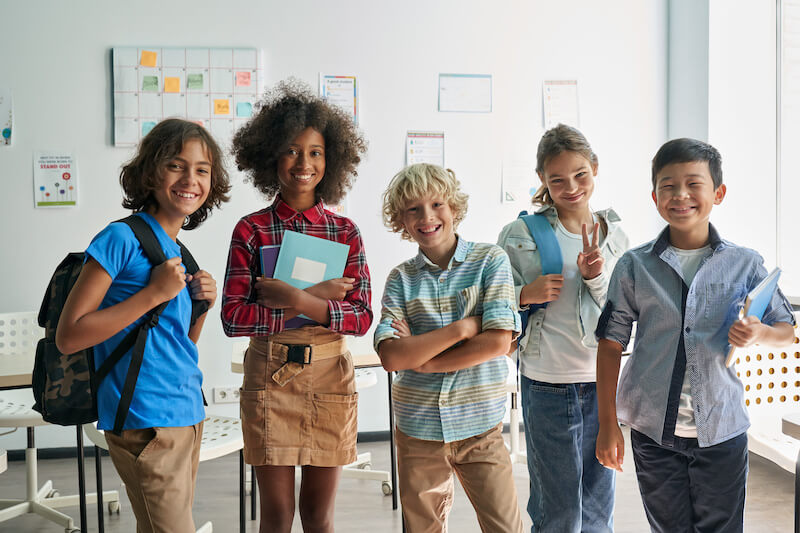 For households who are considering relocating to the St. Petersburg area, one of the most critical factors they need to consider is the school system. St. Petersburg has many options for students living in the area to suit their educational needs. St Petersburg is part of the Pinellas County School District, with eight public schools and many more private schools. Of the public schools, there are four elementary schools, seven middle schools, and seven high schools (some of these schools are combined K-12 schools). St. Petersburg High School is the area's primary high school and is home to the Green Devils.
For students interested in post-secondary education, there is St. Petersburg College, a public two-year community college. There is also the University of Florida--St Petersburg, which is a public, four-year college.
Is St. Petersburg Your New Home?
When relocating to a new area, there are many factors to consider. For those interested in moving to St. Petersburg, it's a coastal city that offers an exceptional quality of life for an affordable price, especially in housing and transportation. With its sandy beaches, a plethora of outdoor activities, and abundance of amenities, St. Petersburg strikes a balance between vibrancy and tranquility.