Naples, FL Trivia: 5 Fun Facts
Posted by Marcus Larrea on Tuesday, August 3, 2021 at 8:08 AM
By Marcus Larrea / August 3, 2021
Comment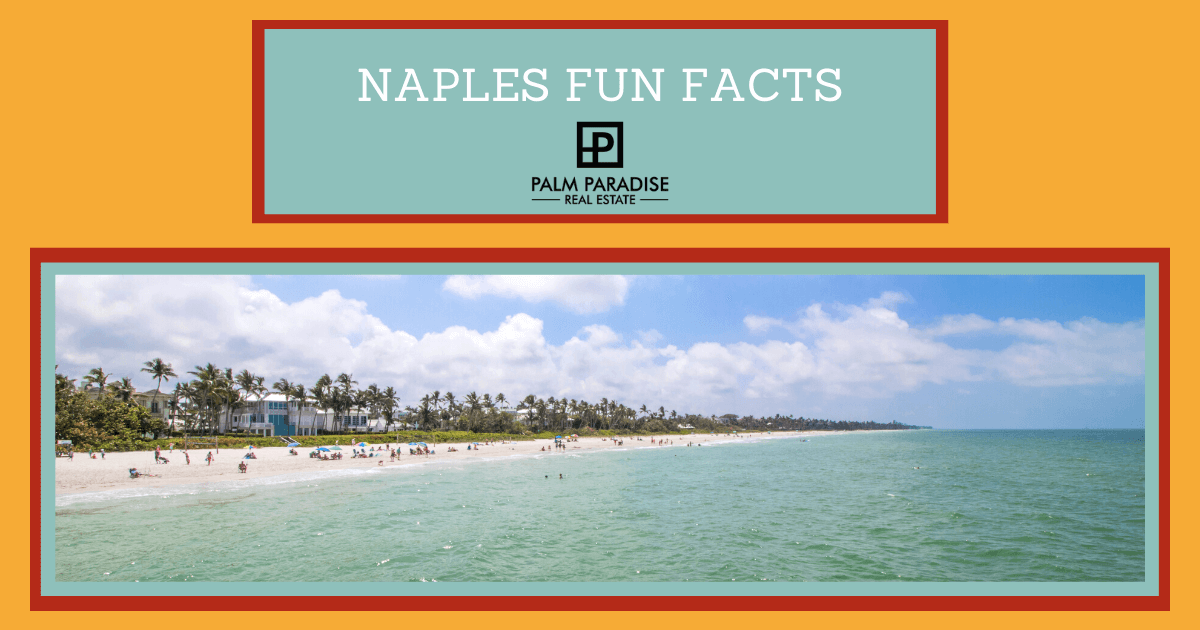 Naples, Florida, is a breezy Gulf Coast community of just over 22,000 full-time residents. The Naples community is well-known for sparkling beaches, sandy coasts, and an abundance of golf courses. However, these are the obvious perks of living here. There are also several little-known tidbits about the area that even some locals might not be aware of. Read on to discover a few fun facts about Naples, Florida.
Naples Invented Swamp Buggy Racing
Swamp buggy racing might not be popular in much of the world, but it sure is here in Florida. What many don't realize is that this high-action sporting event was developed and perfected by an innovative Naples man named Ed Frank in the early 1930s and 40s. Due to the thick woods, murky bogs, and other land barriers, getting around the area back then was challenging.
This inspired Ed to get into his garage and invent what is known today as the swamp buggy vehicle. When word of this backwoods vehicle called the "Tumble Bug" came to the notice of those in the Everglades and other swampy zones, it was a hit. Many were (and still are) used for family outings, hunting expeditions, and everything in between that calls for transport around the region.
With this popularity of use and the fact that they are loads of fun to ride, locals came up with the idea to establish races. Swamp buggy racing has grown tremendously, with folks of varying ages getting behind the wheel to speed through slop and mud for cash, prizes, and notoriety. While these races happen at various places, the most popular races occur at the Florida Sports Park several times per year.
Naples is Nicknamed the Golf Capital of the World
If there's one outdoor activity in Naples that folks really appreciate, it's golf. This is apparent due to the amazing 92 golf courses in Naples and 8 others nearby, which have earned it the nickname "Golf Capital of the World." Naples-Immokalee-Marco Island, Florida, alone has dozens of courses that are widely popular with visitors and locals. The year-round ideal weather perfectly suits this golfing paradise.
Courses here vary, with the oldest being at The Country Club of Naples, which opened in 1966. The longest course is currently at the TwinEagles Club, with 7,634 yards of play from the championship tees. Other standouts include Tiburón's two Greg Norman 18-hole courses, which are noted routinely as among the best in the state by Golf Digest and Golf Magazine. Another top-rated course is TPC Treviso Bay, the demanding layout of which challenges even skilled pro golfers.
Naples is the #1 Small Arts Town
It's likely the beauty of the area and the enormous number of talented people in Naples that have earned it a spot as the number one small arts town. Quite a few people here take an interest in purchasing and creating masterpieces.
There are more than 100 art galleries in Naples proper, so it's a no-brainer that the town would be ranked at the top by The 100 Best Art Towns in America, a book by travel writer and art enthusiast John Villani. Some top art galleries in Naples include:
The diversity of art on canvas, mixed media, sculpting, and graphic arts is impressive, creating quite a visual spectacle for art lovers in Naples. Many galleries specialize in honoring the Native tribes of Florida, while others take advantage of the glorious sea here to inspire their artwork. There are also galleries dedicated solely to up-and-comers in the scene. However, fine art in Naples accounts for about half the galleries around town.
The Smallest U.S. Post Office Is Here
It's not the lack of need for mail delivery, but rather history that left nearby Ochopee, FL, as the home of the smallest post office in the United States. This tiny structure is a mere 61.3 square feet in size and was originally constructed as a storage building for the J. T. Gaunt Company's tomato farm's irrigation system.
After a disastrous fire in 1953, postmaster Sidney Brown expedited the building's transition into a post office, since the current one was destroyed along with a neighboring general store.
Amazingly, the present transformed structure still serves the community today as both a ticket station for Trailways bus lines and a post office. In the tri-county area, locals use these services for daily business, but visitors also come here for that rare stamp and postmark from the office. Operations are overseen by the current property owners, the Wooten Family.
Naples Has the Most Successful Charity Wine Auction in the Nation
Each year, the Naples wine community partners with the Naples Children & Education Foundation to hold a wine auction for charity. Since its inception, the Naples Winter Wine Festival has raised more than $220 million for helpful causes and organizations! No wonder it has been noted numerous times by Wine Spectator Magazine to be the most successful of its type in the nation.
The festival is prestigious, but it's open to all who have a passion for wine that serves a good cause. Over the course of a weekend, attendees to the auction and festival are treated to gourmet food and world-class wines. Guests bid on travel packages and wine, all in the name of improving the lives of Collier County's youth. This is one of the most popular and distinguished charity auctions in the state, so booking a spot as early as possible is highly advised.
There's More Fun and Fun Facts in Naples to Discover
Whether one calls Naples their ideal vacation destination for sun and entertainment or their permanent home, there are too many things to do and see in Naples to mention them all. However, these bits of trivia are certainly captivating and worthy of exploring. Come see the sights, feel the warmth, and soak in all that Naples has to offer. Better yet, consider moving to Naples, Florida and making this vibrant community your next home base for relaxing and respite for years to come.