7 HOA Pros & Cons: Are Luxury Amenities & Stable Property Values Worth the HOA Fees?
Posted by Marcus Larrea on Wednesday, November 9, 2022 at 11:47:33 AM
By Marcus Larrea / November 9, 2022
Comment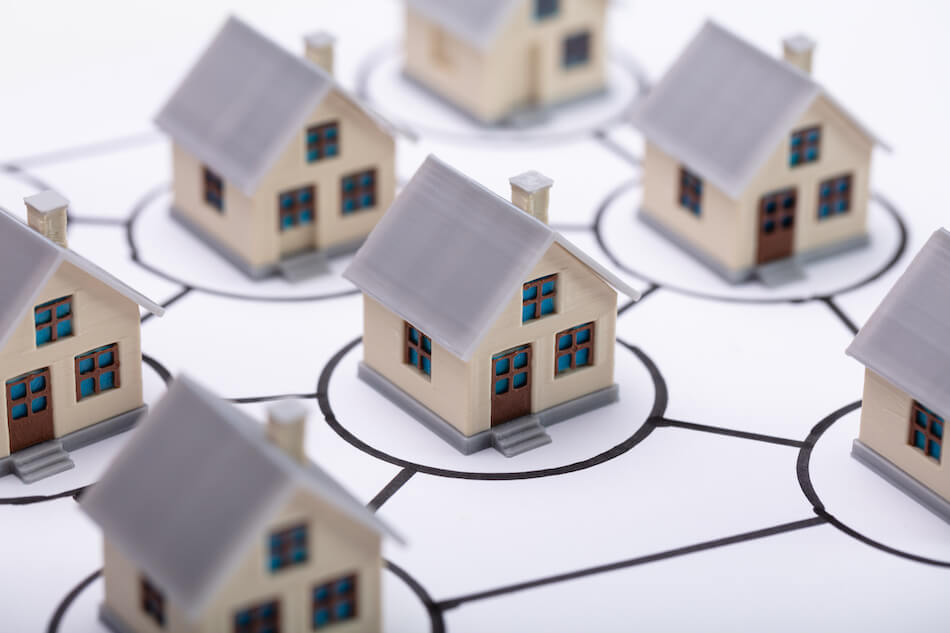 There are several pros and cons to consider before you move to a neighborhood with an HOA. Let's start with what a homeowners' association (HOA) is. In short, a homeowners' association is an entity that oversees a neighborhood's quality of life and strives to uphold high property values. This governing body enforces the neighborhood's bylaws, articles of incorporation, and a set of covenants, conditions, and restrictions (CC&Rs).
Moving into a new home is complicated, and the presence of an HOA can either be a major advantage or another complicating factor. There are many benefits of HOAs, but some possible drawbacks exist along with the pros. Develop a complete understanding of the pros and cons of HOAs to choose the best community for your new home.
Top Benefits of Living in an HOA Community
Community Amenities
Many HOA communities offer residents access to owner/tenant-only amenities. These perks are maintained by the association or its management company, which has access to subcontractor options. HOAs offer tenants access to shared amenities like:
Swimming Pools
Clubhouses
Gyms or Fitness Centers
Sporting Facilities
Green Spaces and Picnic Areas
HOAs Might Cover Certain Utility Charges
Buyers who want to simplify paying bills will likely appreciate that HOA dues may cover expenses like water, trash, gas, and recycling. However, each community is different, but the perks available will be listed in the management contract or HOA CC&Rs and bylaws.
Limited Landscaping Management Duties
Another great benefit of having an HOA overseeing the community is that they will handle the landscaping duties and maintenance of common areas and amenities. This eases the burdens of ownership but also improves curb appeal and potentially increases the value of homes in the neighborhood and can speed up the process of selling your home.
Potential Downsides of HOA Living
Association Fees
Monthly homeowner association dues can be relatively cheap or outlandishly expensive, depending on the location and size of the community and the extent and nature of its amenities. One thing to note is that while most of the HOA dues cover routine maintenance, upkeep, and improvements, the association might levy special assessments for major renovations or disastrous situations.
Community Covenants and Rule Restrictions
HOAs almost always have community covenants and rule restrictions (CC&Rs) in place that may restrict how owners or tenants can paint or decorate the property, where they can park cars, and whether or not the home can be rented or leased. The critical thing to note in this regard is that these rules and restrictions are in place to help keep the community in order and to maintain curb appeal. However, if you're looking to live in an HOA community, you'll want to find out about their rules and covenants.
Poor Management Possibilities
As a new buyer or tenant, it's improbable that you will have much say in the management and service providers overseeing the property. The good news is being an active owner who chooses to attend board meetings and uses their power to vote can influence the direction of their community.
Owners get a say in how the HOA operates, what rules are in place, and how they should be enforced. So, when joining an HOA community, be sure to know what rights you have and what actions you can take as an owner.
Liens and Foreclosures
Within an HOA community, there is a potential threat of losing property due to unpaid taxes, HOA fees, liens, or foreclosures. Many HOAs have the power to attach a lien to properties in the community and subsequently foreclose on them. This typically only happens when owners fail to pay property taxes or HOA dues.
So What's the Verdict on HOAs?
The answer will undoubtedly depend on each buyer's particular situation. According to the Community Associations Institute, 63 percent of HOA community residents responded positively to their experience. Essentially, the pros of preserving property values, offering amenities, routine landscaping, and the other benefits of HOAs are worthwhile for most owners in such communities.