Social Southwest Florida: May 2022 Edition
Posted by Marcus Larrea on Monday, May 2, 2022 at 10:58 AM
By Marcus Larrea / May 2, 2022
Comment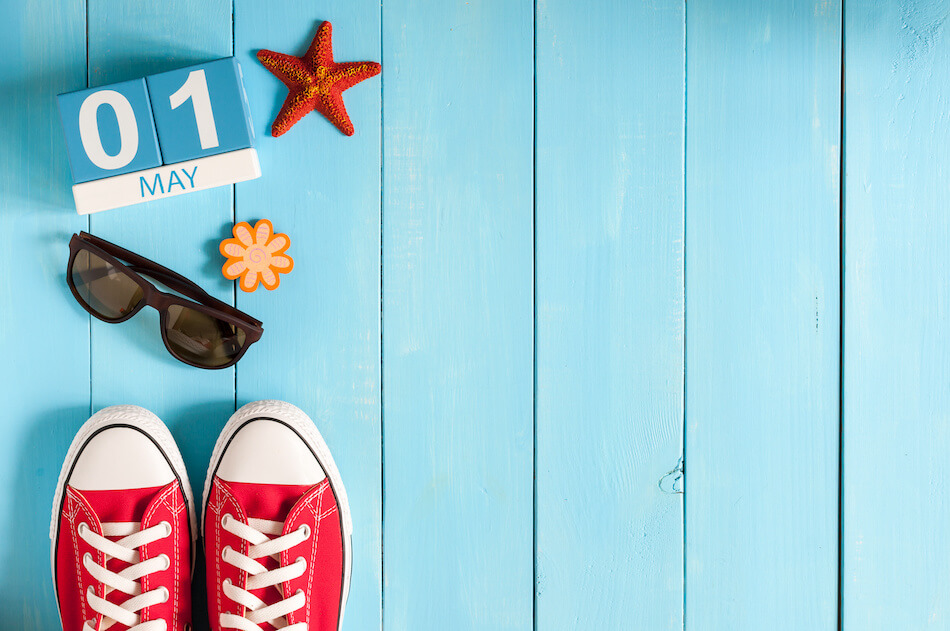 Here's hoping you enjoyed exploring Southwest Florida throughout the month of April, and MAY this month be even better! There's a whole lot going on in Southwest Florida this May, so let's dive right into all the events you should check out!
Southwest Florida Events You Should Check Out in May 2022
Hi, it's Marcus Larrea with the Palm Paradise Real Estate team, and another month of exciting events to attend throughout Southwest Florida is right around the corner!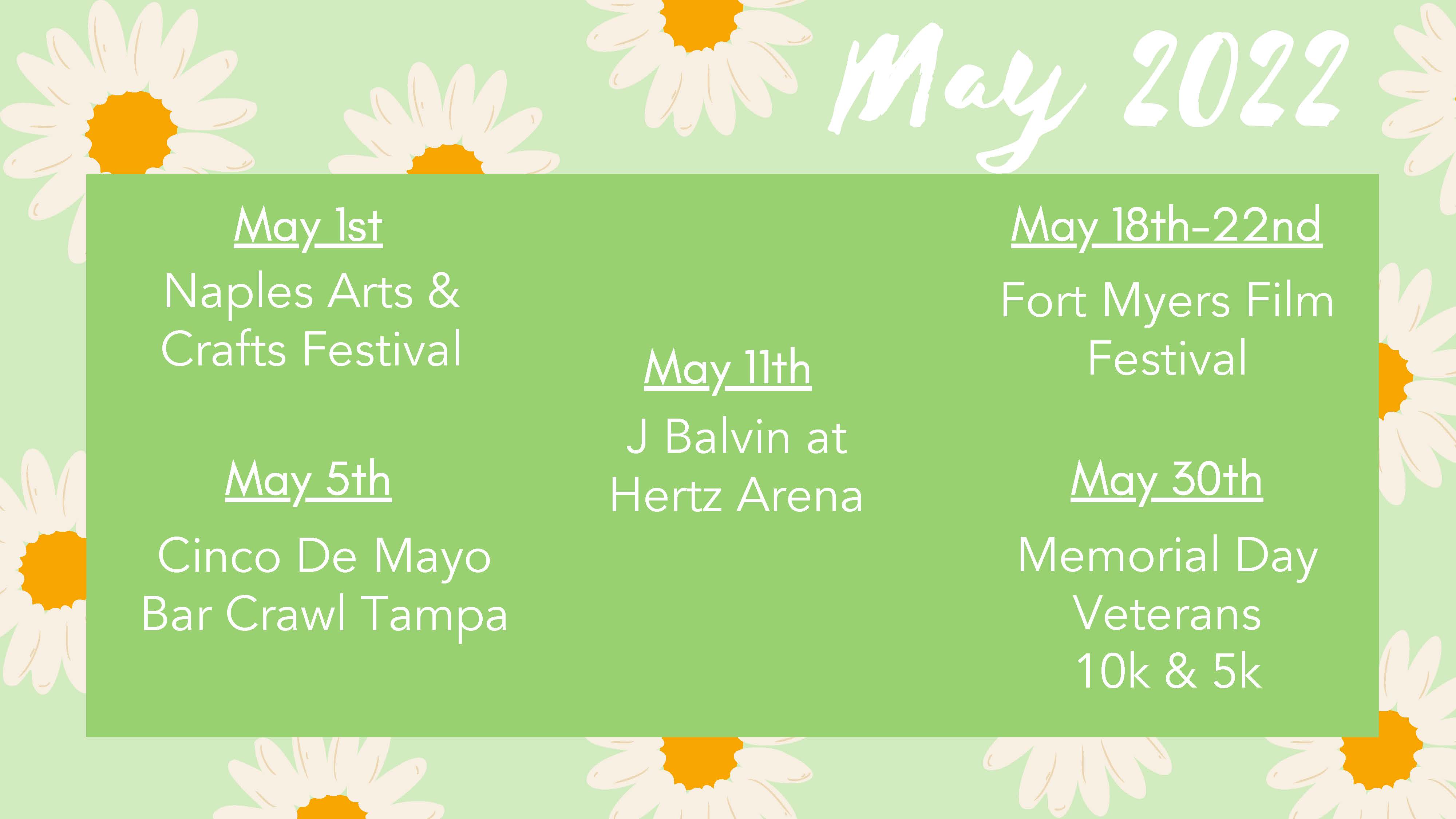 Kicking off the month of May, The Italian American Club of Naples invites you to the premiere of the Naples Arts & Crafts Festival on the weekend of May 1st, from 10 a.m. until 5 p.m. Exhibitors from across Florida and throughout the United States travel to Naples where their creative skills create a remarkable marketplace of art and crafts of all mediums, fine products, and home-crafted food. Admission is free and a wonderful way to spend a weekend exploring the city of Naples, FL.
Grab your best sombrero and your friends; you DO NOT want to miss this iconic bar crawl through Downtown Tampa! Kick off Cinco De Mayo on May 5th making your way through the city of Tampa's best bars for a fun day of tacos, tequila, cervezas, dancing, and much more. Spanning between Downtown Tampa and South Tampa, 10+ bars await you and your friends with unique drinks, games, and holiday specials to work your way through. Check-in is between 4 p.m. and 7 p.m. at Park and Rec Bar Tampa, and more details are in the link you can get by clicking the event on the calendar above.
"Reggaeton's Global Ambassador" and 5-time LATIN GRAMMY award-winner J Balvin is making his way to Hertz Arena on May 11th and it is a concert you will not want to miss! Hailed by Billboard as "the biggest breakout act Latin music has seen in many years," J Balvin has propelled Latin music to an unprecedented global embrace. Tickets are for sale on the Hertz Arena website and pricing varies.
Defined as one of Southwest Florida's premier cultural events, The 12th Annual Fort Myers Film Festival kicks off its festivities in person and online on May 18th and runs through the weekend until its closing ceremony on May 22nd. The Fort Myers Film Festival is an independent filmmaker's preferred event to unite and showcase the finest local talent and their cinematic works. With a plethora of parties, premieres, Q and A sessions, and award ceremonies all within the stunning Sydney and Berne Davis Art Center, this is a fantastic event for any fan of cinema to attend.
Closing out the month of May, we salute our military personnel and veterans by paying tribute to their camaraderie and patriotism with the 9th Annual Memorial Day Veterans 10k and 5k Race on Monday, May 30th in the city of Punta Gorda, FL. This in-person race is limited to 300 participants and is a fantastic destination race to take part in. This year's race will be honoring the newest branch of the armed services, the U.S. Space Force with an "Out of This World" theme. The race kicks off at 7 a.m. sharp and registration details are available at the link in the calendar above.
Come Check Out These Amazing Events With Us This May!
MAY your month ahead in Southwest Florida be filled with exciting events, local treats, and those you love. At Palm Paradise Real Estate, we are not only passionate about staying involved in our local community, but also helping others get the most out of their Florida Lifestyle.
Follow us on our social media channels to stay up to date on local happenings, get real estate market updates, and see what our team is up to! If you have any questions about the Southwest Florida Real Estate Market or need any help with your buying or selling needs, reach out to us online anytime and connect with one of our experienced agents today! Thanks for watching everyone, and have a wonderful day!