Cost of Living in St Petersburg: 7 Essentials For Your 2023 Budget
Posted by Marcus Larrea on Wednesday, April 13, 2022 at 12:50 PM
By Marcus Larrea / April 13, 2022
Comment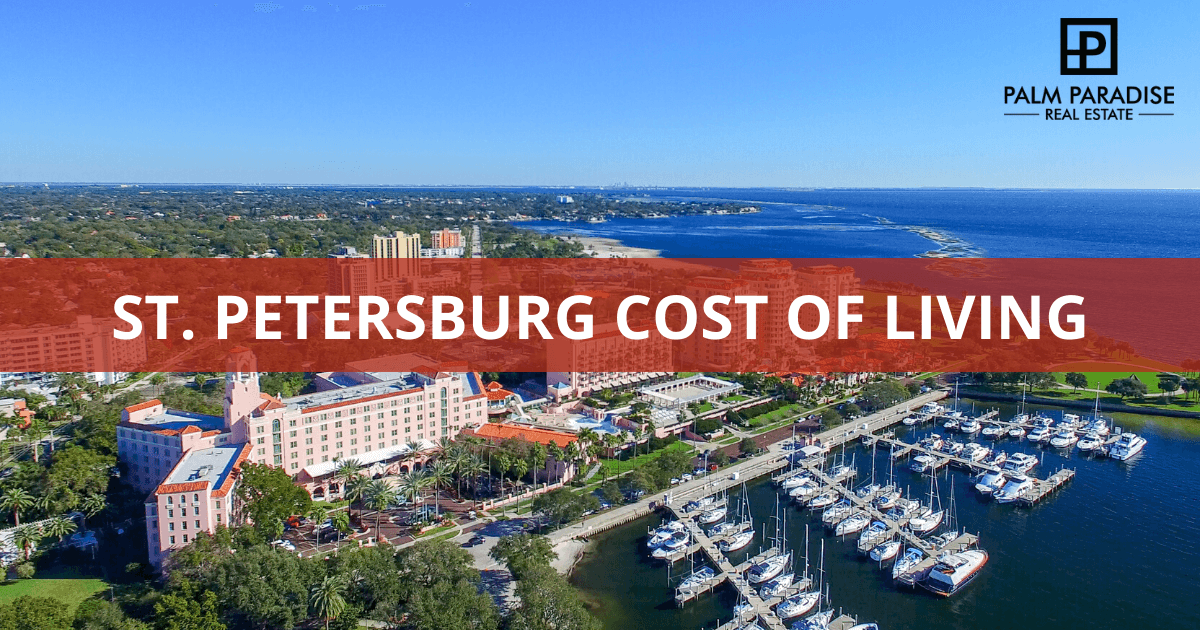 How Much Does it Cost to Live in St. Petersburg?
St. Petersburg, Florida, is the fifth most populous city in the state and is a part of the Tampa-St. Petersburg-Clearwater Metropolitan Statistical Area. With just over 260,000 residents, the area is a favorite destination for tourists who travel to the St. Petersburg community to enjoy the year-round sunny weather, local entertainment venues, and the historical significance of the region.
Those who are lucky enough to live in the city enjoy a cost of living slightly below the national average. Despite there being a slight increase in the city's cost of living over time, St. Petersburg is still affordable, especially when it comes to housing and transportation. Read on to learn more about the cost of living in St. Petersburg.
Housing Costs in St. Petersburg
The cost of housing in St. Petersburg is lower than the U.S. national average. This applies even to cities close to St. Petersburg, including Tampa, FL, to the east of Tampa Bay, where home prices are around 3% higher on average. St. Petersburg housing prices are even lower when compared to other cities in the U.S.
For example, the price of a home in Los Angeles, CA, is over 200% higher than a comparable home in St. Petersburg. The same goes for the city of New York, with housing costing 200% more than the same home in St. Petersburg. Meanwhile, homes in Chicago, IL, are just slightly higher than those in St. Petersburg.
Median Home Price
Homes in St. Petersburg include a variety of condos, new construction homes, and other house types. The cost for a home in St. Petersburg generally ranges between $105,000 and up to $2+ million. Inland homes tend to be more inexpensive than waterfront homes found along the city's ample coastline.
Some of the more expensive neighborhoods in the city include Snell Isle, Downtown St. Petersburg, and Tierra Verde. The most affordable neighborhoods in St. Petersburg include Vizcaya, Americana Cove, and Broadwater.
Median Rent
Instead of buying a home, residents of St. Petersburg can instead opt to rent. The price to rent a home in St. Petersburg ranges from $1,200/month for a smaller 400-square-foot one-bedroom, one-bath house to $25,000/month for a larger six-bedroom, five-bath luxury home.
Apartments tend to cost between $950 a month for a small one-bedroom, one-bath apartment to almost $10,000. Price is determined mainly by location, with apartments close to the water tending to come with a higher price tag.
Utilities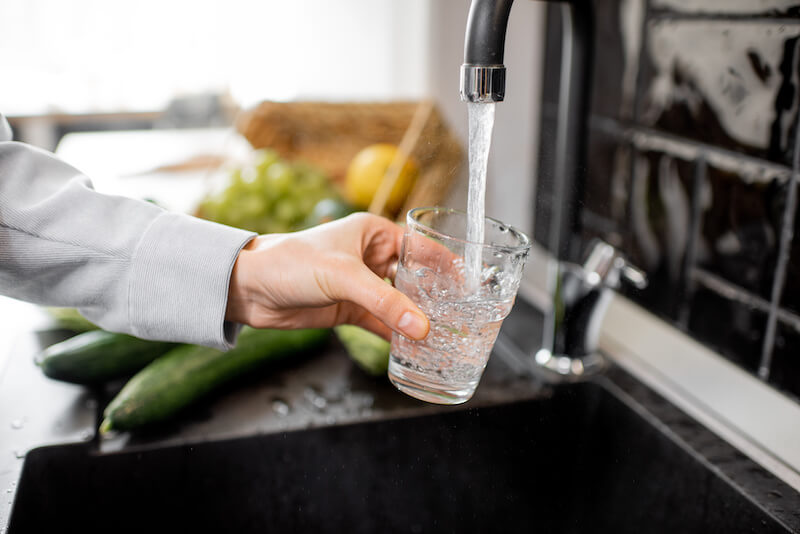 Utilities are an important factor when it comes to the cost of living in St. Petersburg. On average, utilities in the St. Petersburg area tend to be slightly higher than the national average. This includes electricity, with residents living in the city paying an average electricity bill of $125.
On the other hand, when it comes to natural gas, residents should expect to pay roughly $105. Heating is usually not an issue with the area's year-round warm weather, but some residents do need to pay for natural gas usage for any gas appliances.
Water rates in St. Petersburg vary by usage. On average, though, a household using 4,000 gallons of water and wastewater can expect to pay the following rates:
Potable water: $33.03
Wastewater: $56.68
Stormwater: $6.37 to $29.71 (based on four tiers)
Reclaimed water: $31.39
The cost for internet service in St. Petersburg varies according to the service provider. Usually, internet service can run from $30 to $50 a month. Cable service can be quite a bit more, with area residents paying between $26 and $70 a month, depending on their cable provider. Residents who have a home phone should expect to pay between $12 and $40 a month.
St. Petersburg Food Costs
Thanks to a wide selection of cuisine, St. Petersburg is a food lover's paradise. Cuban sandwiches, coffee, and other fare are top-notch. In addition, the city's proximity to the Gulf of Mexico and the Tampa Bay means there is a variety of seafood restaurants to choose from.
Other cuisine types that can be found at St. Petersburg area restaurants include Asian, Mediterranean, Italian, Caribbean, and typical American food, including burgers, steaks, and other favorites. For anyone who likes to eat at home, St. Petersburg also has many grocery stores to choose from.
Groceries
Groceries in St. Petersburg tend to cost slightly more than the U.S. national average. The cost of groceries in St. Petersburg depends in large part on the size of the household, with single residents tending to pay less for a stop at the local market. The stores that have the cheapest prices include Dollar General, Sprouts Farmers Market, and ALDI.
Prices for common items include the following:
Milk: $2 to $3
Dozen eggs: $2
Loaf of bread: $3
Ground Beef: $5 to $6 a pound
Bunch of Bananas: $3
Hamburger: $4
Pizza: $10
Restaurants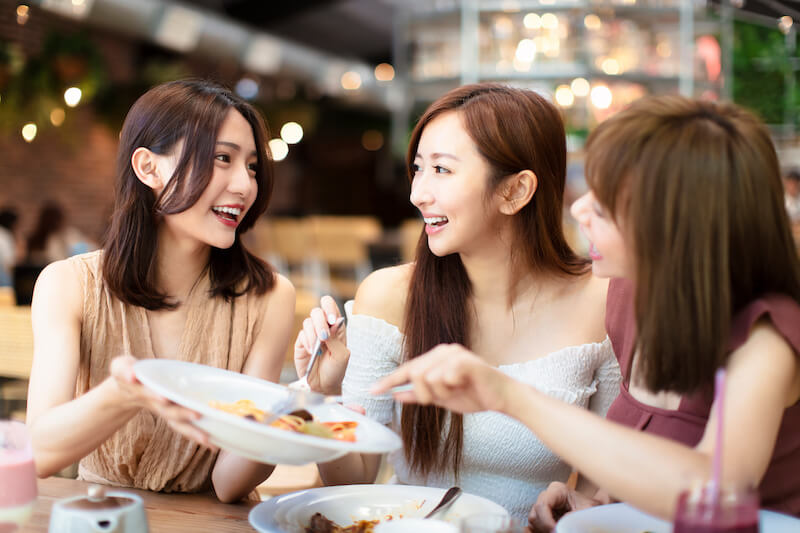 St. Petersburg is full of restaurants, especially around the city's downtown area. Serving a variety of cuisines, area restaurants cater to almost every taste. Or, residents can travel across one of the many area bridges into Tampa, FL, to the east and enjoy the restaurants there.
The average price for a fast-food meal in St. Petersburg usually costs between $5 and $8. When going out to a casual dining restaurant, residents should expect to pay around $14 on average. Meanwhile, a meal at a fine dining restaurant can cost up to $70 or more per person in St. Petersburg.
Transportation Costs in St. Petersburg
Getting around St. Petersburg is relatively easy. Residents can drive their vehicles or use local public transportation. Other than wear and tear, the biggest cost for drivers is gas. Gas in St. Petersburg generally ranges between $3.99 and $4.19, though this price depends on supply and current events. Meanwhile, St. Petersburg drivers can expect to spend on average $216/month for car insurance, depending on what type of vehicle they drive and the coverage amounts they choose.
On the other hand, residents can use public transportation in the form of the Pinellas Suncoast Transit Authority, or PSTA, which offers bus service. The cost for a single one-way bus fare is $2.25, or $1.10 for a reduced fare. Residents can also purchase and use a Go card on the bus instead of cash. A Go card costs $4.50 for a daily pass and $20 for a seven-day pass.
The PSTA also runs several trolley routes throughout the county. Named the Jolley Trolley, fares to ride cost $5 for an unlimited ride pass or $2.50 for seniors. The city does offer a downtown loop trolley service, which is free.
Taxi service is also available for residents who might not have access to a car or public transportation. Taxi fare for the St. Petersburg area starts at $2.50 for the starting rate and then $2.25 for each additional mile. Taxis also charge a wait time of up to $22.00 for one hour.
Healthcare Costs in St. Petersburg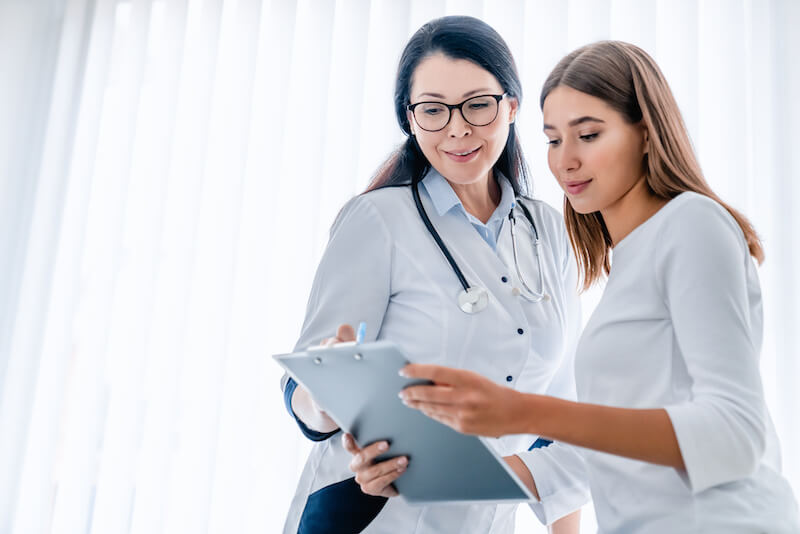 Healthcare is another cost that residents of St. Petersburg have to take into account. These costs include visits to the doctor and dentist for residents and visits to the veterinarian for pet owners. Healthcare costs in St. Petersburg tend to be on par or slightly above the national average.
Most residents in the area spend roughly $4,200 a year on healthcare. Prices can vary depending on the procedure and coverage amounts. Patients visiting the doctor should also keep in mind any co-pays or deductibles they will have to pay before insurance kicks in.
The cost of visiting the dentist can also vary according to the procedure needed, with many dental insurance plans only providing partial coverage for certain procedures. A patient can expect to pay an average cost of $59 for a routine cleaning.
For residents who own pets, taking care of their animals is an important expense that needs to be factored into the cost of living. In many cases, a regular visit to the vet will cost less than $100, though any procedures will cost more.
St. Petersburg Child Care Costs
For St. Petersburg residents who work away from home, having childcare is essential. Fortunately, residents with children have some options at their disposal when it comes to finding care for their children, including facility-based, at-home, and after-school care.
On average, St. Petersburg area daycare facilities charge between $95 and $250 a week per child. When choosing a daycare, residents should look at all of their options, including daycare at facilities throughout the city designed for childcare or home-based daycare within someone's home.
For residents who want their children cared for within the comfort of their home, a nanny is often the answer. The cost of a nanny can vary significantly depending on what the nanny is responsible for and any special training they have. Residents should plan on spending between $10 and $25 an hour for the services of a nanny.
After-school care is another option for area residents with school-aged children. With after-school care, a child stays after regular classes for the day up to a specific time when their parent or a guardian picks them up. Going past this time usually costs an increased fee. After-school care with Pinellas County Schools costs around $64 a week per child plus a $25 registration fee.
Entertainment Costs in St. Petersburg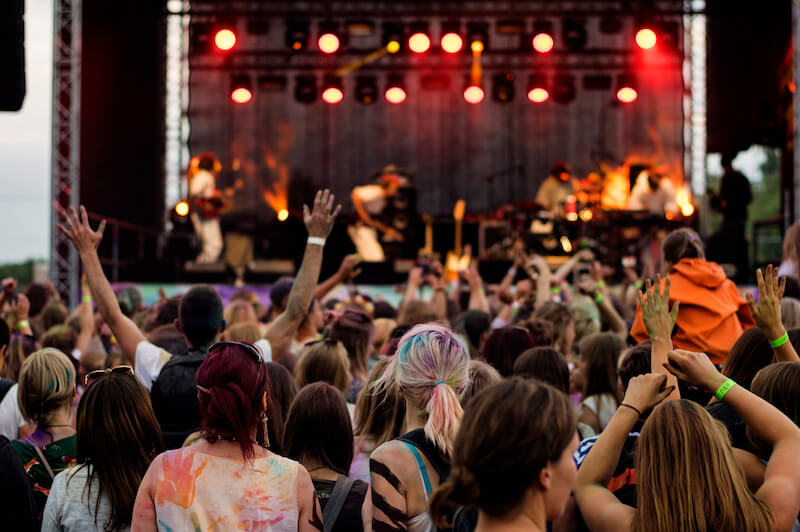 St. Petersburg has various options for entertainment, including sporting events, nightlife, concerts, and area festivals. There is a 7% sales tax in St. Petersburg, which includes a 1% sales tax that is added on top of the state sales tax of 6%.
The closest sporting venue in St. Petersburg is Tropicana Field, home of the Tampa Bay Rays MLB team. The average ticket price for a Tampa Bay Rays game is $91. For other sporting events, residents can also travel across the bay to Tampa to the east to take in a Tampa Bay Buccaneers NFL or Tampa Bay Lightning NHL game. Buccaneers' games cost around $90 per ticket, while Lightning games cost around $74.
There are also many nightlife locations throughout the area, including bars, nightclubs, and other entertainment venues. Local favorites include dance clubs, where patrons dance the night away; karaoke bars, where residents can belt out their favorite tunes; or pubs and other locations, where residents can get a drink.
Residents can also attend a wide selection of concerts and festivals in the St. Petersburg area, ranging from listing to bands to enjoying art and other special events.
Salary in St. Petersburg
Employment is another top concern for residents living in St. Petersburg. The unemployment rate in St. Petersburg is around 4.6%, which is lower than the U.S. unemployment rate of 6%. The average income in the area is around $38,000 a year, while the median household income sits at about $58,000. Another important aspect is taxes; Florida doesn't have a state income tax, though residents still have to pay federal taxes.
The highest paying jobs in St. Petersburg include those in the management, medical doctor, and tech fields. Other career fields with great salaries in St. Petersburg include architecture and engineering, marketing, pharmacists, pilots, sales engineers, and other jobs in the medical fields.
St. Petersburg also has a number of jobs in customer service, which make up almost 4% of the working population in the city. Other jobs in the area include salespeople, which make up 3%; fast-food workers and office clerks, which number a little over 2% of workers; and registered nurses, which also make up about 2% of the working population.
St. Petersburg Has a Lot to Offer Area Residents, Including an Affordable Cost of Living
Known as the city with the most consecutive days of sunlight in the U.S. (768 days), St. Petersburg has beautiful, award-winning beaches and top-rated local restaurants. Those who move to St. Petersburg have no shortage of things to do in the city and beyond in nearby Clearwater or Tampa, FL. Most importantly, in addition to all of the great amenities in St. Petersburg, it also offers an affordable cost of living, so its residents can enjoy living in the city without breaking the bank.