St. Petersburg Economy: Top Industries & Best Companies to Work For in St Petersburg [2023]
Posted by Marcus Larrea on Friday, February 3, 2023 at 11:14:52 AM
By Marcus Larrea / February 3, 2023
Comment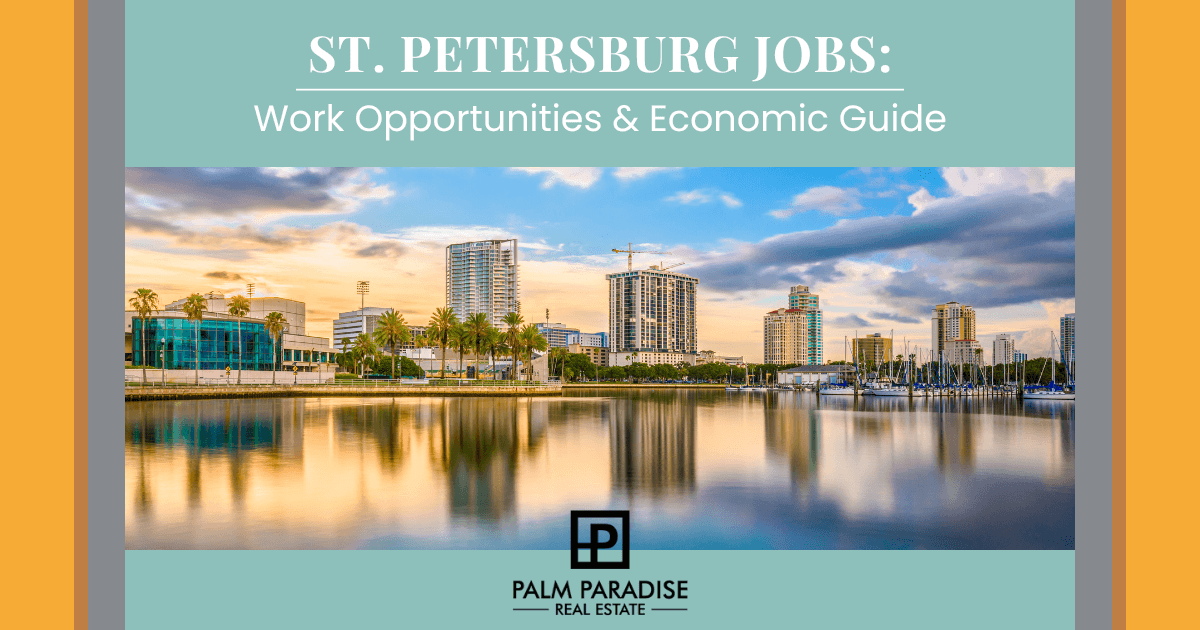 When looking at a new city, it pays to look at the economy in the area. The city of St. Petersburg has a lot to offer potential residents, with opportunities in a wide range of growing sectors. Taking some time to familiarize yourself with businesses and jobs in the area can help you figure out whether moving to St. Petersburg is right for you and your financial future.
Top Employers in St. Petersburg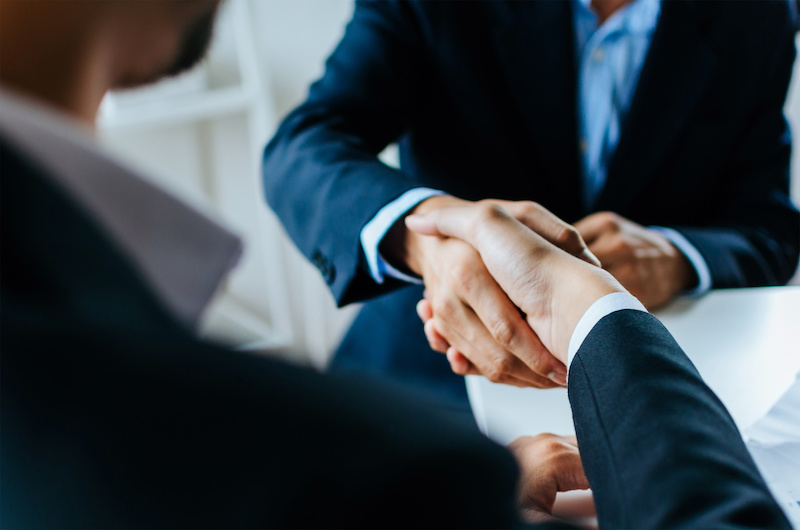 St. Petersburg and the surrounding area attract exciting businesses from many sectors. Employers in St. Pete range from Fortune 500 companies to lean, high-paced start-ups.
Jabil, for instance, is an electronics manufacturing company headquartered in the Gateway area, one of St. Petersburg's most affordable neighborhoods. They are one of the largest employers in the area near the city of Tampa. Jabil employs 260,000 people at 100 plants in 30 countries and has had headquarters in St. Pete for decades.
America II Electronics is another large manufacturer in the St. Pete area. They make semiconductors and electronic components for businesses all over the world. In addition, they provide supply chain management and inventory solutions to a number of businesses.
Raymond James Financial employs hundreds of customer service representatives, personal financial advisors, and professionals in other areas such as IT services, telecommunications, and more. The company is known for its corporate philanthropy and community support.
HSN, also often known as Home Shopping Network, is another large employer in the area. Many budding graphic designers, marketers, writers, producers, and creative professionals get their first opportunities with this vibrant employer.
Johns Hopkins All Children's Hospital is where infants, children, and teenagers dealing with some of the most challenging medical issues find compassionate expert care. The hospital hires individuals for a wide range of roles, with options that include community hospital settings, academic positions, home health, physician practices, and more.
Additional Large Companies in St. Petersburg
Nepal
Tampa Bay Times
Cox Target Media
Goodwill-Suncoast
St. Petersburg College
USANi Sub LLC
St. Petersburg Economy Facts and Figures
St Petersburg has a strong economy with businesses in many areas. As of this writing, the city's unemployment rate is 4.6%, lower than the US average of 6%. This lower-than-average unemployment is paired with robust job growth. The job market in St. Petersburg has increased by 2.3% since last year, and over the next decade, job growth of 42% is predicted. This is a significant boost over the country, which is expected to have 33.5% job growth over the same period.
The average income in St. Petersburg is just about in line with the average of the US, with the average St. Pete resident making about $28,670 a year. Household income clocks in just under $46,000 a year.
Your dollar may go farther in the area than in other parts of the country, thanks to the cost of living in St. Petersburg. Florida is one of a handful of states that does not have a state income tax. While there is a sales tax rate of 7%, this is slightly lower than the US average of 7.3%.
Researchers say that the cost of gas, public transportation, and utilities are about the same as the US average. While individual comparisons will vary, there is a good chance that most of the costs residents face daily will be close to the same as in comparable cities. While real estate prices can vary, homes in St. Petersburg are estimated to cost 12% lower than in the country as a whole.
St. Petersburg Industries
Many people instantly assume that St. Petersburg, with its proximity to white sand Gulf beaches, would be mostly a tourist destination. While the area has an extensive hospitality sector, this is far from the only industry in the area.
As expected, many in the area work in hospitality and food services, accounting for over 9% of the area's employees. An additional 12.6% of residents work in retail services.
However, the largest employment sector in St. Pete is health care and social assistance, accounting for 16.4% of all jobs in the area. St. Petersburg and the surrounding cities are home to several world-class medical facilities, including the Moffit Cancer Center.
Financial services is another area that employs thousands of St. Petersburg residents. As noted earlier, Raymond James Financial is one of the area's largest local employers. The company is the largest financial services firm located outside Wall Street.
The future of St. Petersburg's economy looks bright. Area plans include significant investment in a range of niches that will only increase in importance over time, and the new construction homes in St. Petersburg are equipped to house the added workers. The Data Analytics sector, for example, is projected to see a 40% annual increase. Much of that will occur at large employers like ValPak and HSN.
Marine and Life Sciences is another vibrant sector poised for future growth. In addition to the healthcare services provided at area hospitals and clinics, agencies such as the NOAA and USGS (US Geological Services) have locations connected to the University of South Florida St. Petersburg. The unique location means that experts in several life science and marine fields can learn more about our environment and deploy that knowledge.
Specialized manufacturing has always been a vital part of the area's economy. Jabil, headquartered in St. Pete, has engaged in electronics and medical device manufacturing for decades. The positioning of companies like Jabil and America II Electronics makes the area a keystone in the international economy.
Top Industries in St. Petersburg
Trade, Transportation & Utilities
Professional & Business Services
Government
Educational & Health Services
Leisure & Hospitality
Financial Activities
The Economic Strength of St. Petersburg
Like many parts of Florida, St. Petersburg's economy continues to grow and change. New opportunities here and in nearby areas like Tampa and the city of Clearwater—not to mention in St. Petersburg's top suburbs—can make this a beautiful region to call home. Plus, industry and job data are essential, but they are just one facet of what life is like in St. Pete. Continue your research to see whether this vibrant Gulf Coast city is right for you.