Back to School Saint Petersburg: Guide to Public/Private School & Nearby Colleges
Posted by Marcus Larrea on Monday, March 13, 2023 at 2:00:26 PM
By Marcus Larrea / March 13, 2023
Comment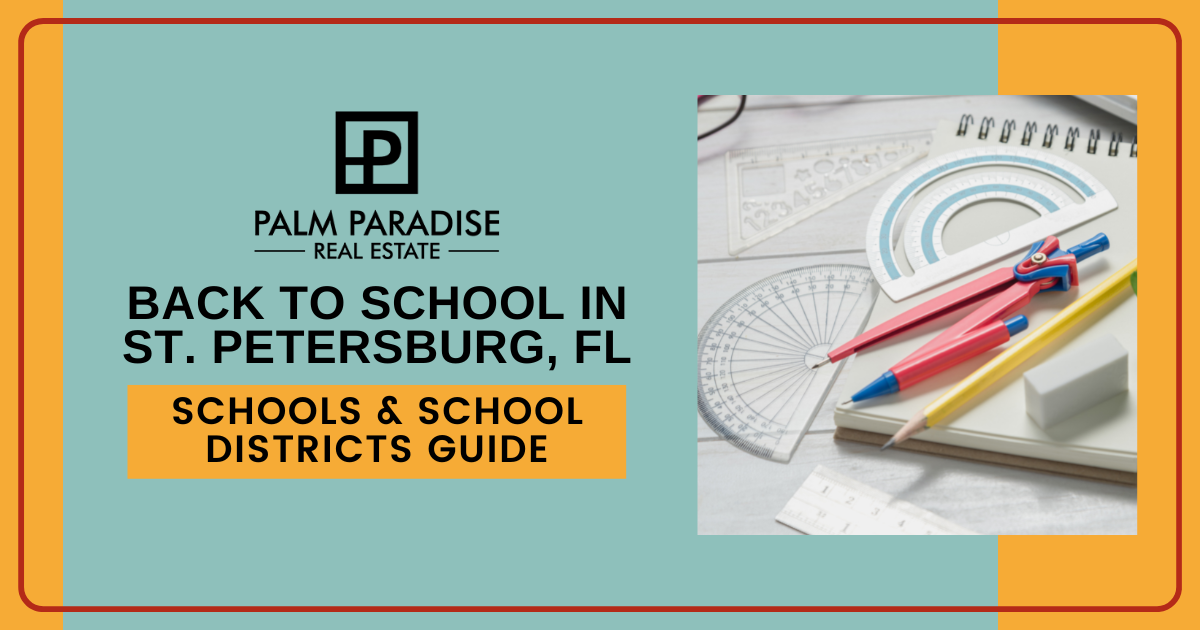 Those moving to St. Petersburg may want to know more about the schools in this beautiful Tampa suburb. "Sunshine City" is a favored destination for Florida newcomers, but which neighborhoods should they consider? Education is a popular way to choose between locations, and residents of all St. Petersburg neighborhoods have plenty of choices.
Dozens of public schools are available in the city, including several local middle schools and five major high schools. The city of St. Petersburg also has many charter and private schools for students to consider. Plus, those who want a college education won't have to move far away because of several nearby offerings. Here's a closer look at the schools and school districts serving St. Petersburg, Florida.
Public School Districts Serving St. Petersburg
Pinellas County is a coastal county stretching from St. Petersburg to the south and the city of Clearwater to the north; Pinellas County Schools administers the schools in the area. When moving to St. Petersburg, a common question people have is, "Which school zone is my potential home in?" Pinellas County Schools maintains a website to help parents find a school zone based on a house and street number.
While there are too many schools in St. Petersburg to list individually, here's a breakdown of each type of public school in the city:
Twenty-eight elementary schools with eight magnet programs
Six middle schools with seven magnet programs
One combined middle-elementary school
Five high schools with 18 magnet programs
Under Florida law, magnet programs within traditional schools provide specialized education in specific fields. The school will also teach the regular Florida state curriculum, but some students can join the magnet program, usually based on a lottery. For example, Lakewood High School has the Center for Advanced Technologies program.
St. Petersburg Charter Schools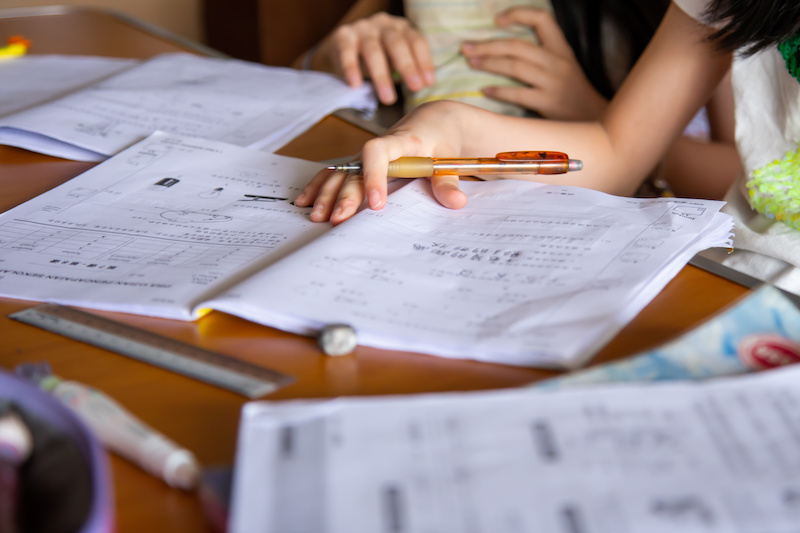 Charter schools under Florida law are public schools operating under a contract or charter. These schools are non-sectarian, non-profit, and work with the same curriculum as regular public schools. However, a charter school is exempt from some regulations under the Florida Education Code. Parents providing their children with home education can "attend" a charter school and use that curriculum with their students.
The Pinellas County Schools system operates 20 charter schools. MYcro School in St. Petersburg is a public charter high school. In addition to the regular high school curriculum, it emphasizes business coursework and information technology.
Plato Academy St. Petersburg is a K through 8 charter school providing a rigorous academic program and uses technology in learning.
St. Petersburg Collegiate High School enrolls more than 200 students annually in grades 10 through 12. Students can simultaneously earn their high school diploma and a college-level associate's degree without additional costs for books or coursework.
St. Petersburg Private Schools
More than 30 private schools are available in St. Petersburg. Admiral Farragut Academy is a prep school and boarding school enrolling about 500 students each year in grades K through 12. Students must participate in the Navy Junior Reserve Officer's Training Corps (NJROTC).
Grace Lutheran School in St. Petersburg is a K through 8 school that enrolls more than 250 students yearly. It heavily emphasizes music, art, and theater coursework and offers athletics for all grade levels.
Keswick Christian School serves infants through 12th-grade students in St. Petersburg. It is the only non-denominational Christian school in the St. Petersburg area that provides PreK through grade 12 instruction. Students participate in academics, fine arts, mission trips, and leadership conferences.
Shorecrest Preparatory School provides a non-sectarian, private education for co-ed students between grades three and 12. It's the oldest independent day school in Florida and celebrated its centennial in 2023. Shorecrest has 14 Junior Varsity and Varsity sports for student-athletes to participate in and more than 30 visual and performing arts courses.
Colleges & Universities Near St. Petersburg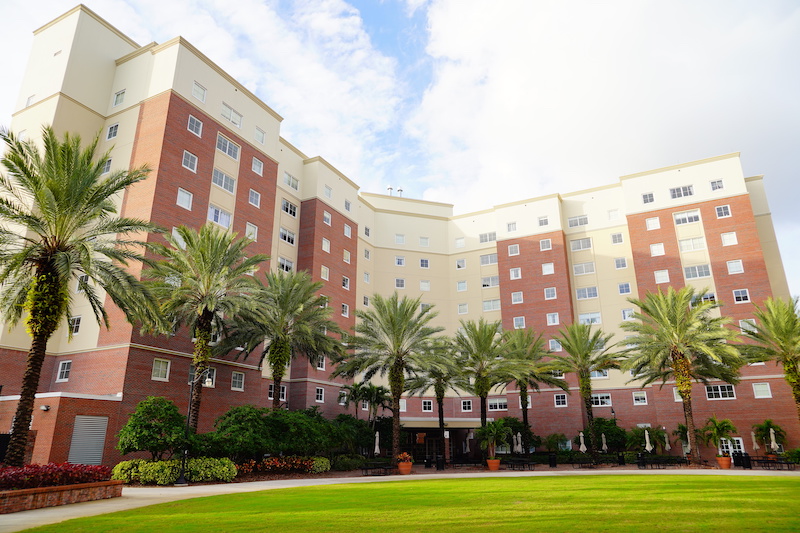 For students wanting to continue their education after high school in St. Petersburg, there are several college and university options in and near the city. St. Petersburg College (SPC) is a public university with nearly 30,000 undergraduates. It offers one-year certificates, two-year associate's degrees in Science or Arts, and 10 bachelor's degree programs. Its 400-acre campus is on the west side of the city, near Eagle Lake.
Eckard College is a private liberal arts college in St. Petersburg in the south part of the city, serving approximately 1,800 students. The school offers bachelor's degrees in more than 30 disciplines and has more than 300 destinations where students can study abroad.
Galen College of Nursing's Tampa Bay campus is located in St. Petersburg. This college offers a two-year program for students to become registered nurses. Recently, it has added online bachelor's and master's degrees in nursing.
The University of Tampa (UT) is a private college just a short commute from St. Petersburg. It serves more than 9,000 students annually in four main colleges:
College of Arts and Letters
College of Social Sciences, Mathematics, and Education
College of Natural and Health Sciences
Sykes College of Business
UT offers more than 200 areas of academic study for bachelor's degrees. Students can earn degrees in everything from cybersecurity to pre-law or the hard sciences at this school.
Explore Educational Opportunities on Florida's Gulf Coast
St. Petersburg is an excellent place to consider when moving to Florida's Gulf Coast. In addition to the public school system, St. Petersburg offers several private and charter schools. Students can also stay close to home when receiving a college education if they stay in the area, making for educational options at every level in the city.