Thinking of Buying a Home? These 4 Tips Can Ease the Mortgage Application Process
Posted by Marcus Larrea on Saturday, September 3, 2022 at 8:30 AM
By Marcus Larrea / September 3, 2022
Comment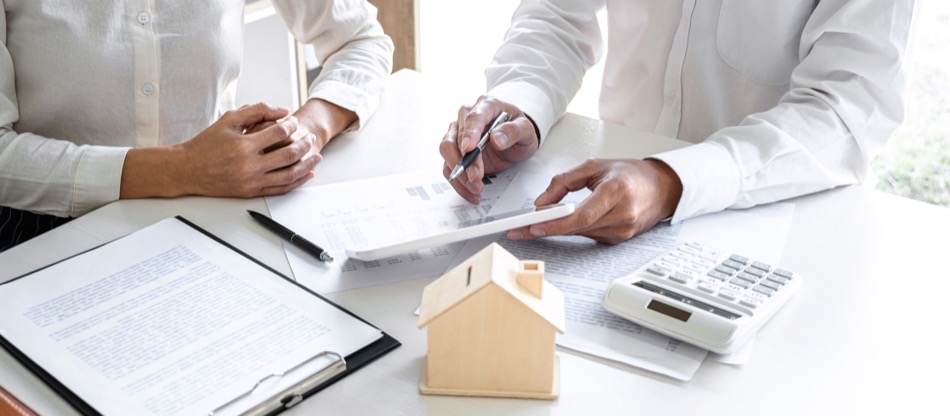 Has the time come to buy a home, but there are concerns that maybe approval for a home mortgage will be denied? Getting into a new house might not be as hard as one may believe. However, it takes proper planning and a bit of knowledge to be fully prepared landing the best home loan. These tips can ease the overall mortgage application process.
For informational purposes only. Always consult with a licensed mortgage or home loan professional before proceeding with any real estate transaction.
Credit Scores Are Vital in Home Loan Approval
When applying for a mortgage, financial lenders will most likely run the applicant's credit scores before proceeding any further. Knowing this information, potential buyers need to run their credit to see their current score with the four major credit reporting bureaus and should immediately dispute anything that looks amiss.
Most lenders frown on poor credit, so potential buyers should get with the reporting bureaus to clear things up. Would-be buyers should register with each of the credit reporting agencies, which allows for continual credit monitoring to ensure there are no future inaccuracies to dispute that may hinder the mortgage application process.
Start Doing Home Buying Research
Home buyers need to know what they are getting into before considering looking at homes or discussing mortgages, as this is a major financial investment not to go into lightly. To get the best deal possible, potential buyers need to research various loan types, interest rates, and mortgage brokers before making any commitments.
Buyers should start thinking about how much they can afford to put down on a mortgage. Twenty percent, 10 percent, or less? This, along with current income and credit scores, will determine how much people can realistically pay for. Getting ahead of the game and knowing what to expect when buying a home greatly increases the odds of having a mortgage application approved.
Learn About Financing Options and How to Pay for a New Home
All lenders have their own specific protocols in determining whether applicants qualify for loans, with most using factors like income, credit, current debts, the type of mortgage applied for, and the term of the loan when making a choice to make buyers an offer or to decline them.
There are numerous types of home loans to explore, ranging from conventional mortgages and government-backed USDA loans to VA loans. Each option has different requirements for qualifying, rates, and down payments. Some even have zero down payment options.
With an idea of the type of loan desired in mind, it's time to research the timeframe for financing options available under those specific mortgages. The most typical chosen by buyers are 15- and 30-year mortgages, followed by fixed- and adjustable-rate home loans.
Plan When to Put in Mortgage Applications
While getting a pre-approval is highly recommended prior to home shopping, going all out with an official application too soon can lower credit scores—especially for those applying with multiple lenders. By taking a targeted approach when it's time to officially apply for home loans, the buyer's credit rating should still be stable enough to meet the original lender's offer to remain qualified.
Planning to buy a home soon? Start preparing today with these tips. Most importantly, begin to seek professional advice by finding a local real estate agent and experienced mortgage broker for expert guidance. Planning and learning about the process will ensure a trouble-free home-buying experience.
For informational purposes only. Always consult with a licensed mortgage or home loan professional before proceeding with any real estate transaction.