Top Interior Design Trends of 2018
Posted by Marcus Larrea on Friday, May 4, 2018 at 2:43 PM
By Marcus Larrea / May 4, 2018
Comment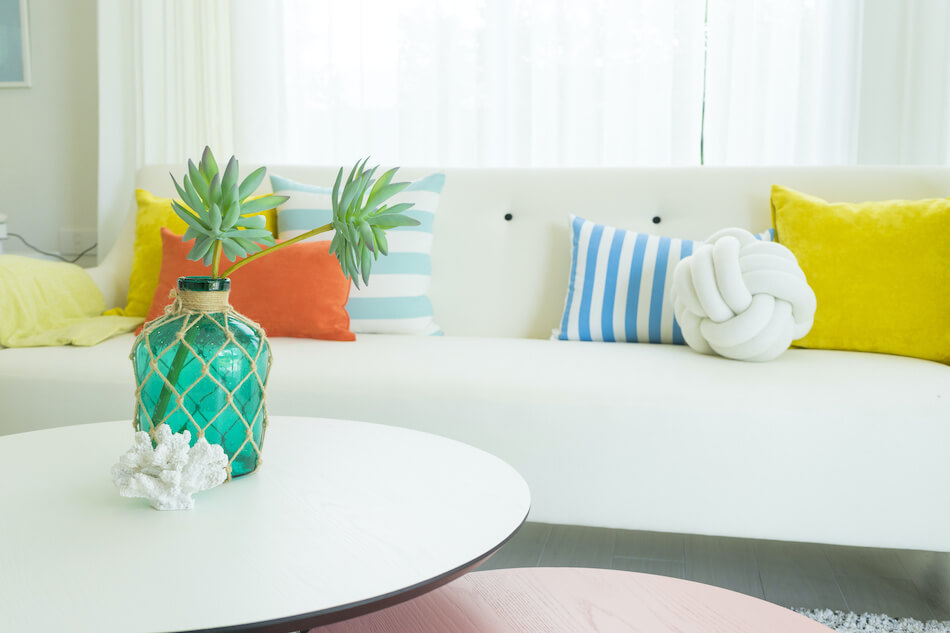 Good interior design can define a room and overall a home and any home can benefit from incorporating some fun and exciting new trends. Whether you're staging your home for sale, decorating a newly purchased home, or just looking for some upgrades, keeping up with the current styles and trends can make all the difference. For any updates or projects coming up this year, here are our ten favorites from the top interior design trends of 2018 straight from HGTV's experts.
1. Colorful Kitchens
Throw some paint on top of that passé all-white kitchen! Splashes of color are an easy way to brighten up the room and create a mood. From a touch of turquoise on your cabinet doors to copper appliances, establish a clean color palette to keep things looking modern.
2. Bold, Bright Colors
H3K Design says that jewel tones and bolder, saturated colors are making a comeback. Feature them in the furniture, tile, or with tasteful pops scattered about the room. For best results, establish complimentary and consistent colors to tie the whole home together.
3. Deep Blues
Designer Chad James is supporting the deep blue wave that is taking over interior design. The trend began in 2017 and is continuing into 2018 with full force. Let the ocean inspire this opportunity to celebrate your Florida lifestyle!
4. A Botanical Palette
Speaking of establishing colors, 2018 is going au naturel. This year's color palettes are defined by subtle, botanical tones found in nature. Think green palm trees, birch bark, blooming spring flowers, and white sand beaches.
5. Rose Gold
Rose Gold is sweeping across fashion, interior design, and even technology. Add this beautiful color into kitchens, bathrooms, or bedrooms to inject a little warmth and glamor. Rose gold carries the elegance of the Jazz Age and Art Deco styles.
6. Hints of Nature
Accessories that are made from raw, natural materials are a new way to soften the modern bold looks that have taken over, says Marjorie Skouras. Introducing live and easy-to-care-for house plants like succulents or cacti is a great way to breathe life into your design.
7. Paneled Appliances
These disappearing appliances can smooth out the flow in any kitchen, making the space look bigger and more open. Paneled appliances are an elegant touch when you want a different look than the shine of stainless steel.
8. Smooth Curves
Interior Designer Nina Magon predicts that this 70's trend is coming back with a modern twist. Soft curves are coming into style over the harsh, sharped-edged designs that have been popular for the past few years.
9. Wall Coverings
Wallpaper is coming back in a new and improved way. The interior design trend headed is using sections of wallpaper as statement pieces, instead of covering an entire room or even an entire wall. Use this trend to add some depth to your design.
10. Open Plan Dining
Make a statement for your next dinner party. Many homes are building or remodeling around the concept of an open plan dining room. Designer Cynthia Spence says this shift will "create a sense of flow" and bring socializing back to the dinner table.
Home improvement is taking a new and bright turn with these top interior design trends of 2018. This year is all about bringing entertainment and bold statements back into the home. These trends are easy to follow and not too permanent, leaving you plenty of opportunity to stay current for the years to come.