6 Different Types of Real Estate Investments
Posted by Marcus Larrea on Tuesday, December 22, 2020 at 8:46 AM
By Marcus Larrea / December 22, 2020
Comment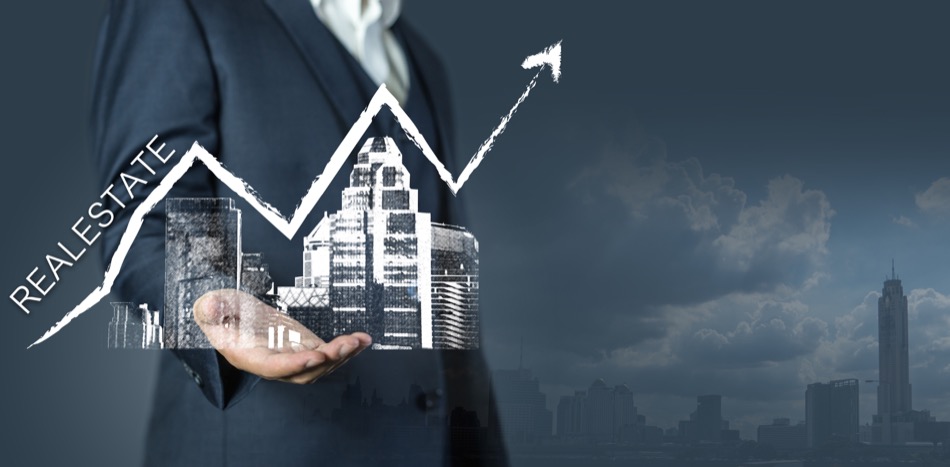 Those looking to diversify or establish a financial portfolio might be considering investing in real estate. In general, most individuals will be looking amid two general category types: commercial properties and residential real estate investments, or investment modes such as crowdfunding platforms or REITs that don't require physical property ownership to be profitable. The following information covers six common types of real estate investments.
For informational purposes only. Always consult with a licensed real estate professional before proceeding with any real estate transaction.
REIT Investments
Real Estate Investment Trusts (REITs) are publicly traded commercial real estate investments in which investors put money into ownership companies stocks versus owning a property personally. Not only does this alleviate investor's risks, but REITs can be lucrative.
Investors can ultimately receive highly attractive dividends, as REITs are mandated to give 90 percent of their taxable income to their shareholders annually. Dividend returns can be traded in for cash or to make new investments.
Crowdfunding Platforms
Another type of non-ownership investment works through real estate crowdfunding platforms. Some of these offer high returns but are only open to highly backed accredited investors with valuable portfolios and carry more risk than other crowdfunding sources. Some non-accredited investors that don't qualify for participating on higher-end platforms can find some non-traded REITs to work with.
Residential Real Estate
Residential real estate is popular with investors who are just starting out and those that want a long-term investment stream. Residential property constitutes any place people reside or stay temporary and includes:
Single-family homes
Vacation homes
Condos
Townhomes
Room rentals
These investments allow buyers to collect rent for short-term rentals and property tenants. There ideally will also be profit seen through the real estate's appreciated value over time. A more complicated form of real estate investments are buying and flipping homes, which requires more attention and experience for success.
Commercial Real Estate
Commercial real estate can be very lucrative depending on the type of property invested in. Commercial spaces are defined as those leased or rented by a business of some type. Examples include:
Gas stations
Office buildings
Strip malls
Restaurants
Industrial property
Unless a business owner decides to buy the property from the original investor outright, tenants will pay the owner rent as agreed upon.
Industrial and retail properties are often placed under the commercial real estate umbrella. Under the industrial category, investors generally buy property where items will be housed as opposed to sold. Retail spaces are where transactions take place between sellers and buyers.
Factors to consider when adding commercial properties to a portfolio is that they often have longer lease periods and bring in more rent than other investment types. While this may establish a steadier income stream, investors will likely need to pay property management expenses, upkeep, improvements like energy-efficient upgrades and repairs and make a higher down payment for commercial property.
Mixed-Use Properties
A property is considered mixed-use when its function serves more than one purpose and combines any investment types into a singular project. This is common when investors opt to go in on a strip center or multiple space structure. The properties are rented out to individual proprietors or business owners, but their purposes might vary. For example, and office can be used by a medical provider and then be surrounded by retailers or eateries.
Raw Land
An investor with a vision of a completed project or who has a strong belief that a piece of vacant land will rise in value quickly might buy raw land with the intent to sell or develop residential or commercial property upon it. Buying undeveloped land takes a great deal of research concerning the marketplace.
Investors will also need to have many permits, zoning definitions, and be prepared to install electrical, plumbing, and other essentials that are pertinent to a functional piece of land that can be realistically built upon. Professionals advise that only investors with a good deal of investment capital and strong knowledge of real estate delve into raw land investing.
Deciding Which Real Estate Is Best for an Investor's Portfolio
Depending on how much someone wants to invest and their experience level in real estate, they will want to use caution before laying down a contract. Much of these decisions will boil down to local markets for commercial or residential real estate or raw land and how much of a down payment an investor can make. That being said, those considering any type of real estate investment should work closely with an experienced broker and local real estate professional that can assist investors in making profitable decisions.
For informational purposes only. Always consult with a licensed real estate professional before proceeding with any real estate transaction.