Condo Maintenance Rules: Owner Responsibilities vs. COA Responsibilities
Posted by Marcus Larrea on Friday, July 1, 2022 at 1:54 PM
By Marcus Larrea / July 1, 2022
Comment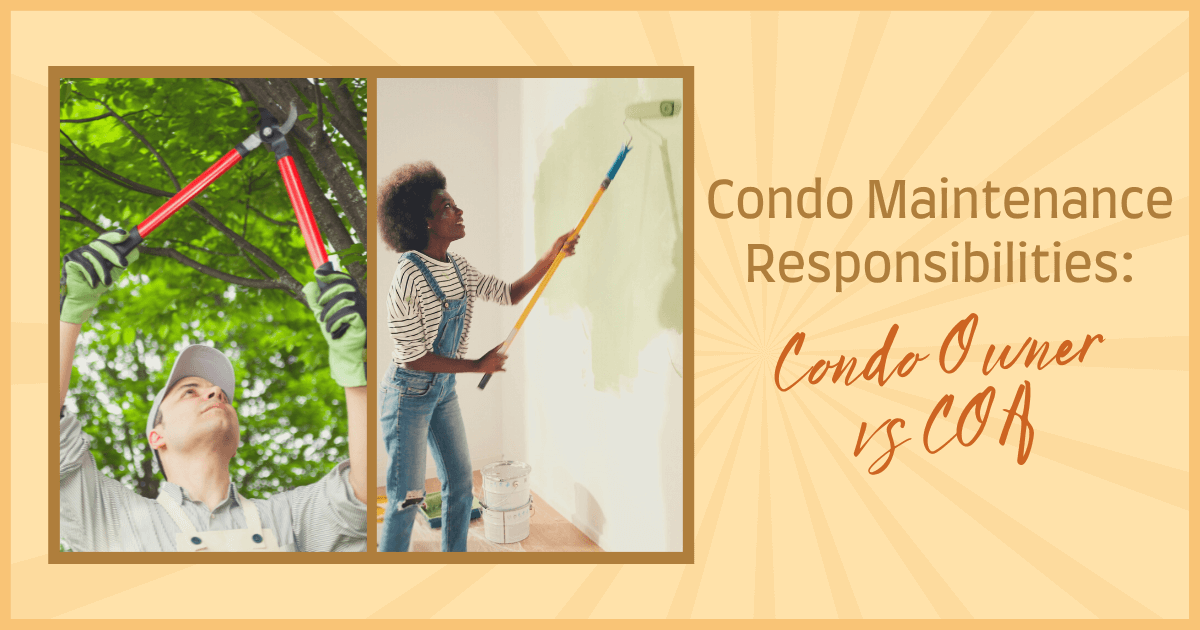 Of all the fantastic real estate options available in town, condos are quickly growing in popularity. These community homes tend to be affordable and more easily maintained than single-family dwellings. First-time buyers and those looking to downsize often consider buying a condo, as do those who enjoy having neighbors to commune with routinely.
Residents can enjoy amenities such as clubhouses, pools, sporting courts, and landscaped common areas, all of which are maintained by a homeowners association (COA). These are typically community members, and they may also work in unison with a property management company to streamline maintenance and process rent payments.
Tenants and owners of condos will be provided with a set of bylaws and declarations of covenants and restrictions (CC&Rs) that condo owners must follow to avoid additional charges by the association. Owners pay dues to the COA, which pays for maintaining common areas, roofing, siding, and fencing within the community. However, owners are held liable for many aspects of the upkeep of their unit. Keep reading to learn who pays for what when it comes to condo maintenance.
What Do Condo Fees Pay For?
COAs and HOAs collect monthly or yearly dues from every owner in the community. Many condo buyers mistakenly prioritize low condo fees rather than looking deeper at what condo fees cover. Condo maintenance fees typically cover many aspects of property upkeep that owners of single-family homes pay, such as landscaping, exterior cleaning, pest control, and more. In addition, condo owners have the convenience of not having to find and hire appropriate service companies themselves.
Maintenance fees also cover the maintenance of common spaces and shared amenities that the HOA is responsible for, such as gyms, pools, and clubhouses.
In many cases, a portion of the funds raised by condominium fees is placed into a reserve account to ensure that there is always money available for large-scale repairs or replacements, such as roof replacement. Low condo fees may indicate that the community's COA doesn't have a healthy reserve fund, so if the roof needs to be replaced, the COA will have to levy what's called a "special assessment," a large one-time fee on all the condo owners in the community.
Condo fees may also cover additional benefits besides condo maintenance. The condo fees may cover services such as garbage collection and utilities such as water and heat—even electricity and cable.
Who Sets Condo Fees?
Ultimately, condo fees will vary between communities because each community has its own COA with its own board of directors, the members of which are other condo owners in the community. The condo fees are set by condo owners who have to pay them, too. The COA isn't making a profit off the fees; they're covering expenses for the level of maintenance the community requires and desires.
What Belongs to the COA & What Belongs to Owners?
Condominium communities operating under a COA are managed much differently than single-family homes. Because the property consists of distinct sectors, the COA will be responsible for areas they own, such as general and limited common areas. In essence, condo buyers own and are accountable for the upkeep and maintenance of places reserved for their personal use.
General and limited or private elements are held under the association's owners and investors. There may be additional stipulations defining ownership of some areas in such contracts depending on which are shared between two or more units versus those used by the entire community.
Individual units are constituted as everything within the declared property line defined in their deed and survey. The owner is responsible for the majority of the upkeep in these areas. Exceptions may be the home's siding, roof, landscaping, and fence if one is present and shared with other units.
Generally, condo owners also own everything inside their unit from floor to ceiling, attics, basements, walls, piping, major systems, appliances, and private patios or decks. The individual also owns any land within the survey lines and is applied towards estimates for property tax purposes.
Maintenance of Common Elements in Condo Communities
Common elements in condo communities are areas where all of the owners in the neighborhood have equal access to use or share. Shared amenities such as gyms, pools, and other common areas are almost always maintained by the COA or by entities they employ for repairs and upkeep.
Other common elements can also be defined as serving more than one individual unit or areas that connect with other condos. These may be shared walls or balconies, hallways, elevators, and staircases and fall under the COA's responsibility to keep them in working condition.
HOA Maintenance Responsibilities
The community's CC&Rs and supplemental governing documents should clearly state what the COA is responsible for concerning the maintenance, upkeep, and repair of general and common elements. In most condo settings, these include:
Landscaping and groundskeeping
Snow and leaf removal
Debris removal from sidewalks and parking lots
Exterior cleaning of condo siding and fencing
Tree and branch trimming
Trash collection in common areas
Exterior siding repairs and maintenance
Roof repairs
There may be situations where significant repairs or upgrades are needed for projects like siding or roofing replacements for the entire neighborhood in which the COA will draw from the community reserve fund.
Maintenance in Private Units: What Repairs Are Condo Owners Responsible For?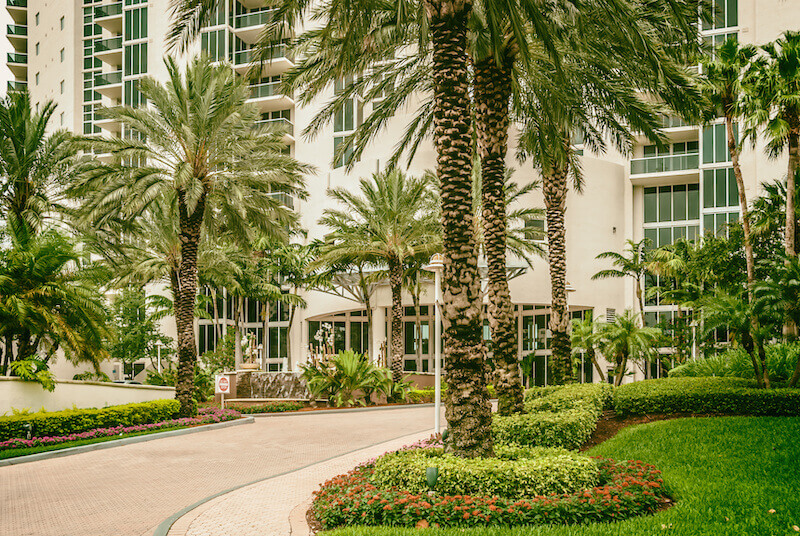 Private units are any portion of the community under individual occupancy or ownership. As stated earlier, the boundaries include interior spaces between the walls, ceilings, floors, and systems. Owners will be primarily responsible for making repairs, maintaining, and replacing what the governing documents define as their units.
Owners are held accountable for other aspects of private units, including paint, furnishings, wallpaper, flooring, plumbing, windows, and doors. On the plus side, some specific issues and incidents may be covered through appliance and system warranties or one's homeowners or supplemental insurance policies. This might include accidental window breakages from errant golf balls or erratic weather damage the COA isn't held liable for. While condo owners have more maintenance responsibilities, they also have more freedom to implement condo designs that maximize space.
Maintenance for Limited Use Common Elements
Limited use common elements are considered somewhat private and accessible to only some condo owners in the community, and the COA generally handles maintenance. In most CC&Rs, limited use areas are deemed for use only by one or more, but less than all owners in the neighborhood. Some spaces that fall within this category are typical:
Parking lots and driveways
Joined balconies and porches
Shared facade window boxes
Entryways to shared buildings
Exterior doors to common access points
Determining who is responsible for maintaining limited or private common use elements—owners or the COA—can be somewhat confusing. This makes having a clear set of CC&Rs so important to inform buyers. These covenants may also assist in helping owners navigate disputes and claim reimbursement and compliance assessments due to damage caused by negligent neighbors.
Is Owning a Condo Right For You?
Many people wonder, is it better to rent or buy a condo? While there are many perks to living in a condominium community, it's a good idea to know what to expect concerning maintenance and ownership of the property. This allows buyers to prepare to handle any unexpected issues that fall upon them to finance in the realm of repairs and replacements. Knowing these rules also allows owners to understand better situations where the COA should be contacted about handling specific tasks.